When you book a hotel deal with us, choose your hotel, get the BEST available rates and receive additional perks at no extra cost!
If you think our Edmonton hotel deals are as good as we do, be sure to share them!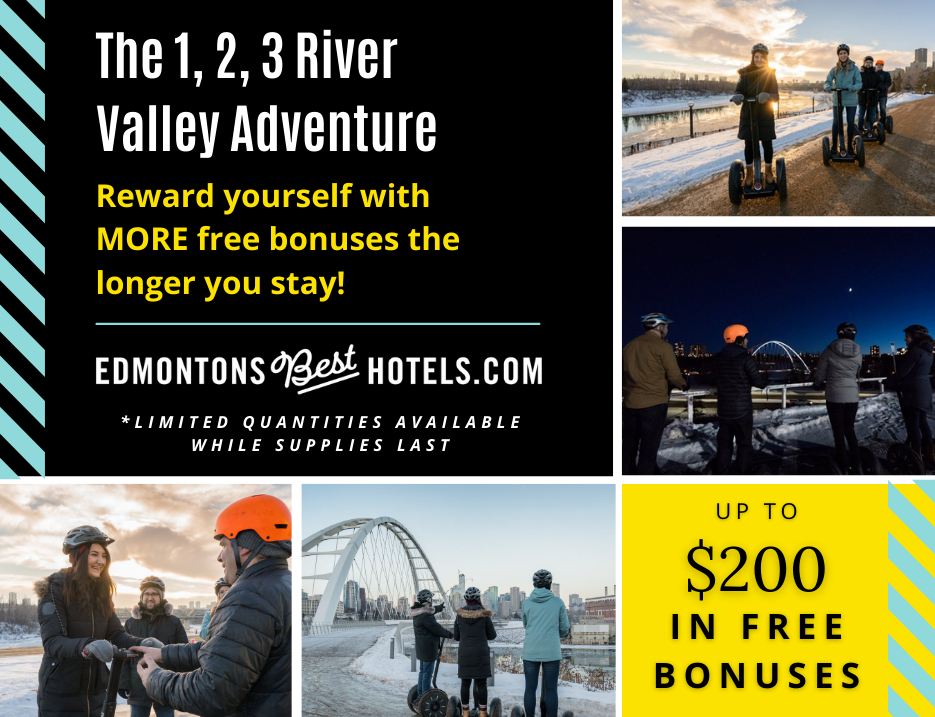 TRY SOMETHING NEW THIS WINTER, AND BRING A FRIEND!
No more letting a little cold weather get the best of you! Experience Edmonton's stunning River Valley with this exclusive River Valley Adventure Co. deal. Learn to ride a segway & enjoy a warm holiday drink, plus additional bonuses the longer you stay! Makes a great gift!
That's up to $200 in free bonuses!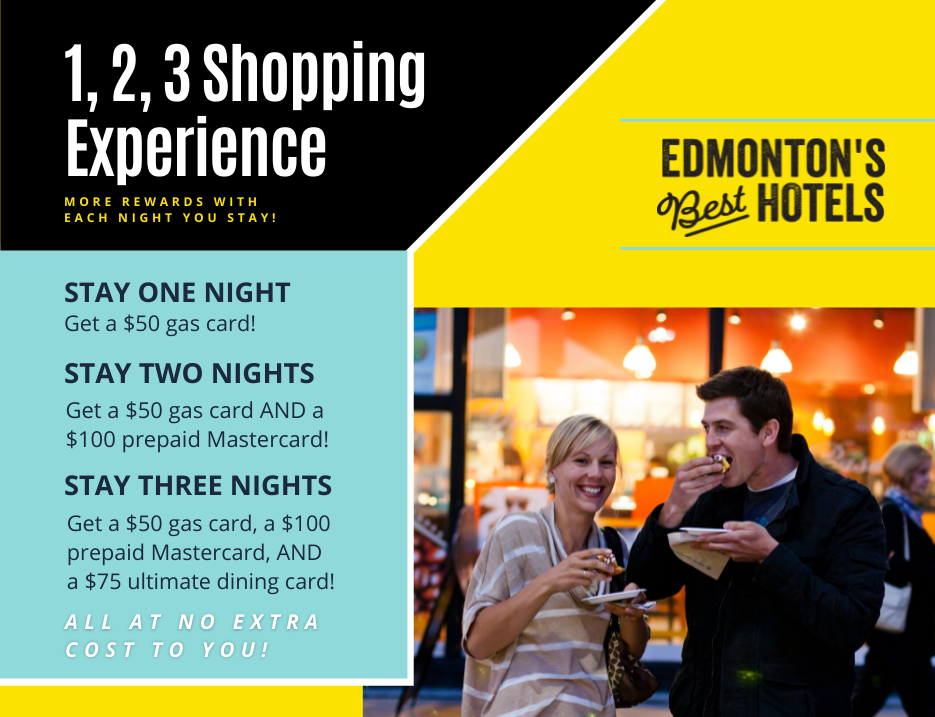 FEELING THE PRESSURE OF HOLIDAY SHOPPING?
There are different levels to this deal, and each offers you a new way to SAVE on holiday expenses. From filling up the car and hitting the shops to sitting down to a nice dinner after a day (or days!) of shopping, you get a new, free bonus with every night you book!
That's up to $225 in free bonuses!