Community gardens truly are food for the soul. Simply being outside has a host of benefits, as does the act of gardening – never mind the benefits of eating community-grown fruits, vegetables, and herbs. Garden centers also do wonders for cultivating connection by bringing community members together, while providing a space for visitors to relate to locals and explore a beautiful aspect of our city. 
Believe it or not, Edmonton is good for a lot more than just sports and entertainment! With Earth day coming up (on April 22nd), we'd like to take a moment to acknowledge the earthier side of our city and highlight one of the many, many reasons why you may want to plan your next vacation here.
The reason being, of course, the gorgeous community gardens and garden centers in Edmonton, as well as their numerous benefits and features.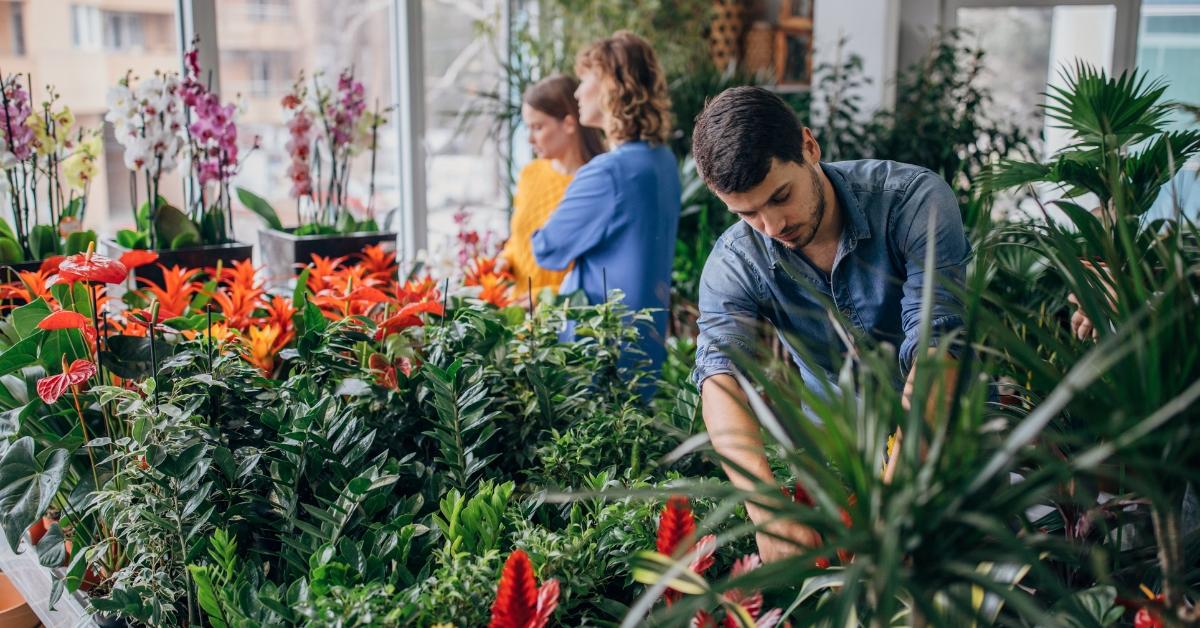 Planting Seeds of Prosperity
As we mentioned above, simply spending time outdoors has many benefits for us beautiful humans. 
Being outdoors in green spaces can have significant benefits for both our physical and mental wellness. Spending time outside reduces stress and offers much-needed vitamin D. It boosts mental capacity and focus, reduces depression, and aids psychological stress recovery.
Overall, access to nature can have a positive impact on individual and community well-being, making it a crucial aspect of a healthy lifestyle. This is super important to consider when you are traveling. Although it's incredibly fun to explore and go on holiday, it does come with a certain level of stress – be it financial-based or "oh my gosh, I hope the dogs are okay-" based.
The actual act of gardening also plants seeds of mental, physical, and emotional well-being.
Gardening has many benefits, such as enhancing your mood, alleviating stress, improving sleep, and facilitating better breathing. Connecting with nature through planting seeds and caring for the plants that sprout from them is a beautiful way for us to stay grounded while our heads are in the clouds in vacation mode.
A most notable benefit of a community garden, specifically, is that it provides a means for community members to grow food that may not be readily available in stores. This is especially important for preserving the different cultures of people living in an area.
When you make the trip over to our beautiful Edmonton, there are several garden centers and community gardens that can help you explore the joys of being in nature and gardening as well as reap its many rewards.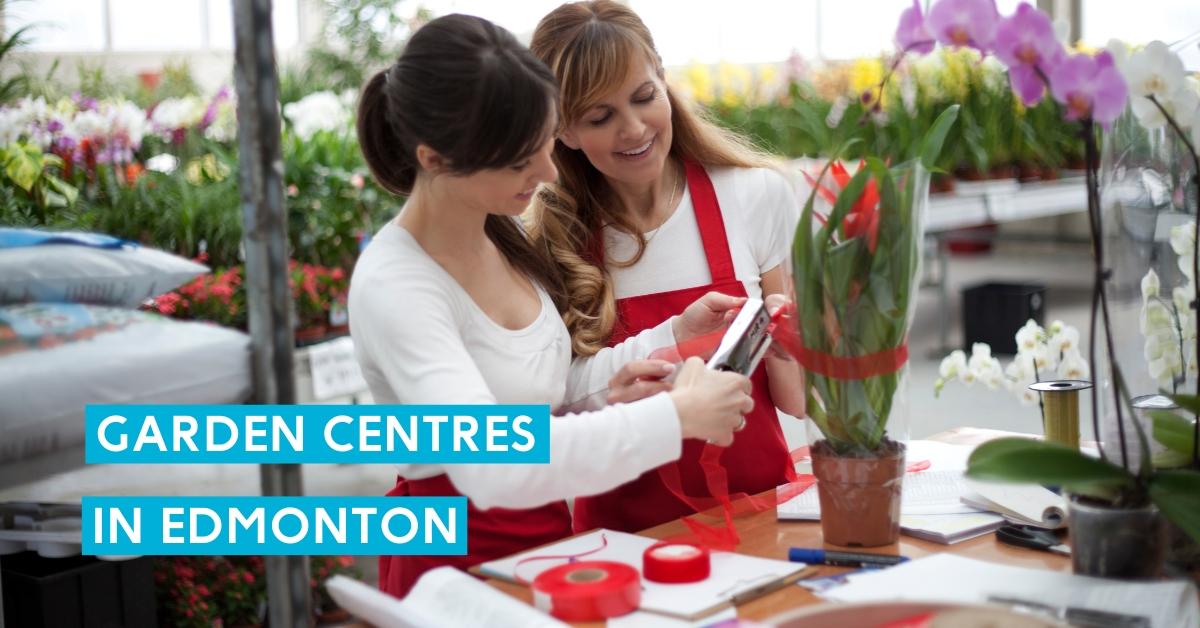 Where You Can Enjoy The Fruits of Our Community's Labour
Salisbury Greenhouse
Salisbury Greenhouse is a well-known garden center with two locations, one in Sherwood Park and the other in St. Albert. This greenhouse has been providing gardeners with quality plants, seeds, and supplies for over 50 years. The Salisbury Greenhouse offers an incredible variety of plants, from annuals to perennials, trees and shrubs, herbs, vegetables, and more.
One of the best things about Salisbury Greenhouse is its commitment to sustainability. They offer a wide range of eco-friendly products, including organic soil and compost, biodegradable pots, and pest control options that are safe for the environment. They also have a recycling program for plastic plant pots, which helps to reduce waste and promote a more sustainable future.
They also offer workshops and classes to help gardeners of all levels learn new skills and techniques. One of these workshops could be a really fun and informative day out with the family on your next vacation – we just know that Salisbury Greenhouse and their helpful staff are keen to help you grow!
Ellerslie Gift and Garden
Ellerslie Gift and Garden is another great family-owned garden center located in the south of Edmonton. They offer a wide variety of plants, garden supplies, and decor to help you create a beautiful outdoor space. Speaking of beautiful outdoor spaces, although this garden center is indoors it's so full of vibrant plants and flowers that a walk through here feels like a walk in the park.
They also have a gift shop where you can find unique items such as garden-themed gifts and home decor. You could get some super cute, out-of-the-box gifts to bring back to your loved ones at home!
One of the best things about Ellerslie Gift and Garden is its focus on supporting local businesses. They source their plants and supplies from local growers and vendors, which helps to support the local economy and promote sustainability.
Mill Creek Ravine South Community Garden
If you're interested in community gardening while exploring the City of Champions, the Mill Creek Ravine South Community Garden is a great option. This garden is located in the Mill Creek Ravine Park in south Edmonton and is run by the Edmonton Horticultural Society. The garden offers 56 plots for rent, as well as communal spaces for gardening and socializing.
One of the best things about community gardening is the sense of connection it fosters. Gardeners work together to maintain the garden and share tips and advice with each other. The Mill Creek Ravine South Community Garden also offers workshops and events throughout the gardening season, which could be another option when looking for something to do with friends and family here on holiday.
Locals and tourists alike that are looking to get involved in the local community while enjoying the benefits of gardening will love this space.
The Enjoy Center
The Enjoy Center, with its ideal blend of sunlit ceilings and useful event space, stands somewhere between a verdant garden and a large conference hall. It offers a wide variety of plants, gardening accessories, and home decor and is an exceptional multipurpose building with a greenhouse, spa, cafe & restaurant, natural foods, bakery, events department, and more!
Salisbury at Enjoy also offers a place for locals and visitors to get their hands dirty and create in public or private workshops of all kinds. The Enjoy Center is certainly a gem of Edmonton and one we highly recommend that you check out on your next trip down. I mean, did someone say spa day? Yes please!
There you have it folks! All the nitty gritty details of some of Edmonton's best and busiest community gardens and garden centers. When you feel like a hearty plate of nature's soul food in the form of sun, soil, seeds, and some dirt under those nails on your next trip down to Edmonton – you know where to go! 
Booking your next vacation with Edmonton's Best Hotels not only guarantees a comfortable and enjoyable stay in Edmonton, but also rewards you with our amazing 1, 2, 3 Reward Deal. With this offer, you can receive up to $225 in rewards that can be used towards various activities and experiences during your trip! Don't hesitate, book today.
Know someone who's keen to find each city's unique hidden gems? Share this post with them!