Special moments in life are often marked with a piece of jewellery.  After all what would getting engaged be without the ring?  Or a night on the town without our favourite earrings for some glitz and glam?  Sometimes, it's just the piece that is so much a part of us, we wear it every day without fail.  
If you're someone who attaches meaning to the jewellery items you wear and seek out pieces with a story, you likely also enjoy handmade or custom items from local craftspeople.  Lucky for you, our 4 choices for local jewellers crafting fine designs are right here, right now.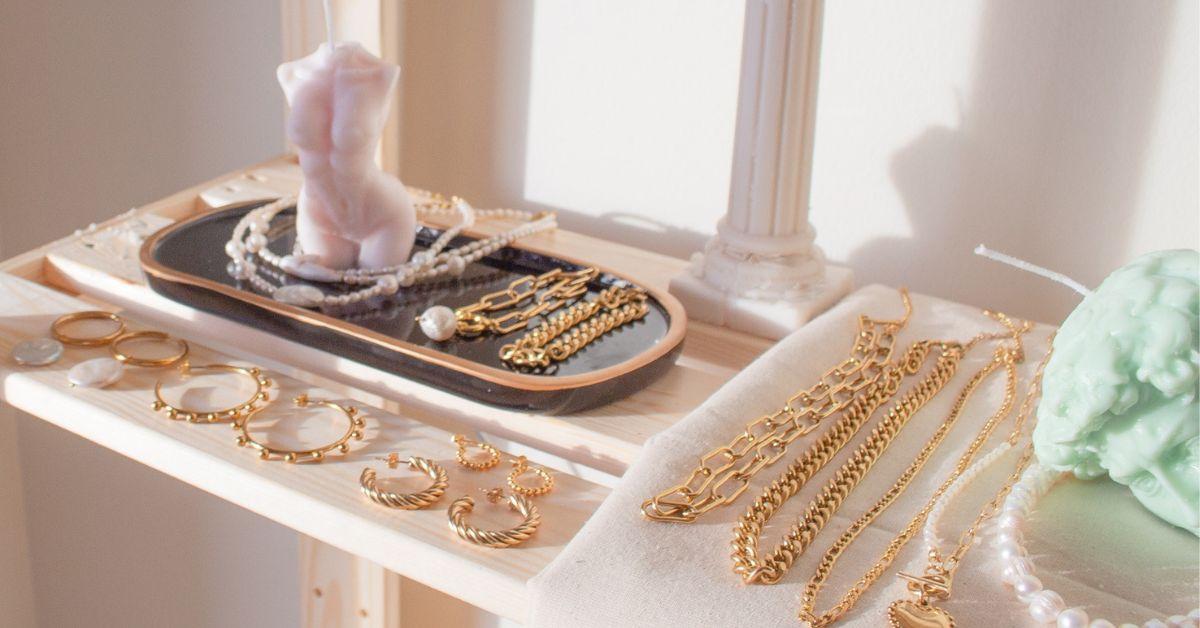 Epico is all about affordable luxury, with a conscience.  Every piece is handmade in their Edmonton workshop with materials that are eco-friendly, mostly recycled stainless steel.  Designs also include stones, crystals, pearls and mother of pearl used in unique ways to enhance each unique design.  
The line features items for both women and men with no shortage of choice.  Bracelets, earrings, necklaces and pendants of all styles are available with new items arriving every week.  Find Epico in person at local markets or follow them on Instagram and Facebook for all the latest.  You can also shop without leaving the comfort of your couch by checking out their website.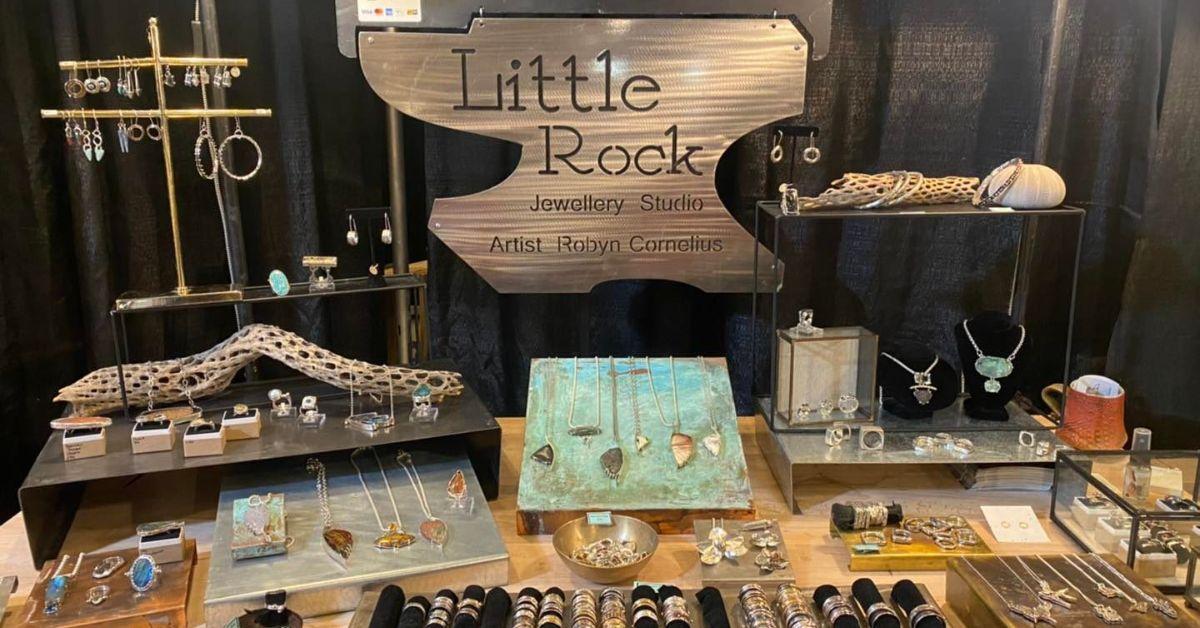 Robyn Cornelius is the artist behind the works available through Little Rock Jewellery Studio and you'll be wowed by the designs she creates.  Using sterling silver, gold, semi-precious stones, Robyn takes regular materials and turns them into jewellery that is unlike anything you've seen.  Falling somewhere between fantasy and steampunk, the wearable art can be casual for everyday or complement black tie or cocktail.  
The studio is located inside Bedrock Supply on Edmonton's south side, which is your headquarters for all things jewellery making.  And speaking of making, Robyn also hosts some classes at Bedrock Studios.  Select a class to make one of Robyn's stylish items like the Jewelled Pebble Ring, Prong Set Free Form Stone Pendant, or make your own WEDDING BANDS!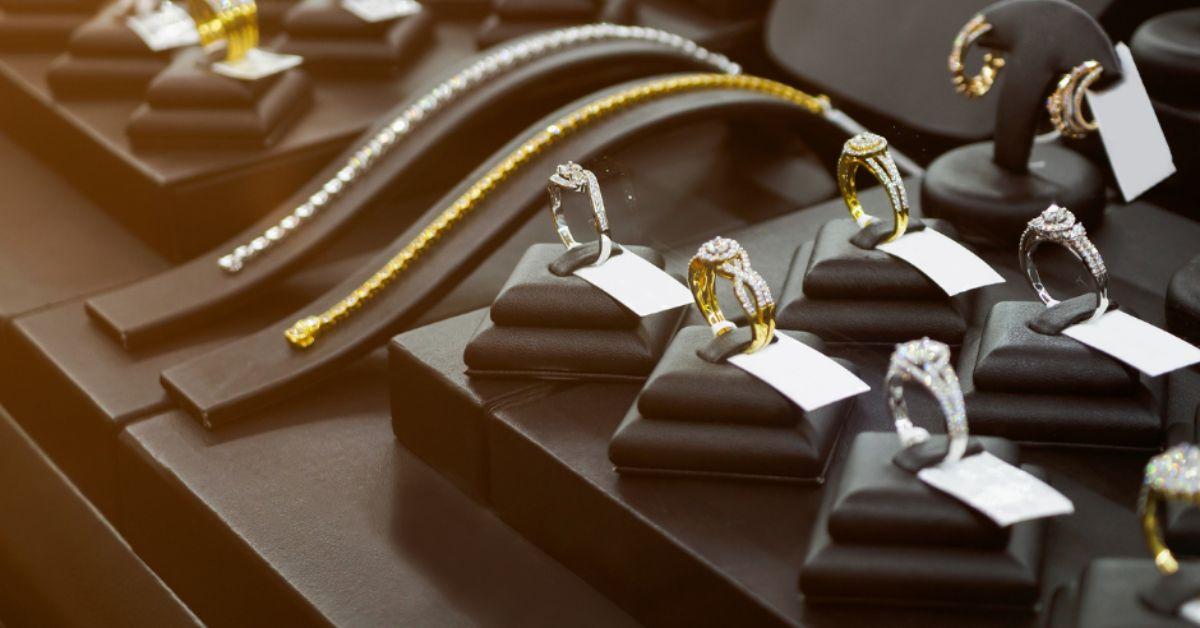 Jedco has a long history in Edmonton as fine jewellers and makers of custom and heirloom pieces.  The business was founded in 1948 and some family members of the original owners are still involved.  While you can drop into their Jasper Avenue shop and choose from their selection of retail items or have the perfect special something made for you or a loved one.  
That's right!  Whether it's an engagement ring, anniversary ring, necklace, earrings – you name it, it can be designed and made from scratch.  Start with a consultation for the basics, which is followed up with a physical rendering before the final item is created.  Jedco is a wholesaler of precious metals and gems, so customers can save up to 30% on their custom items.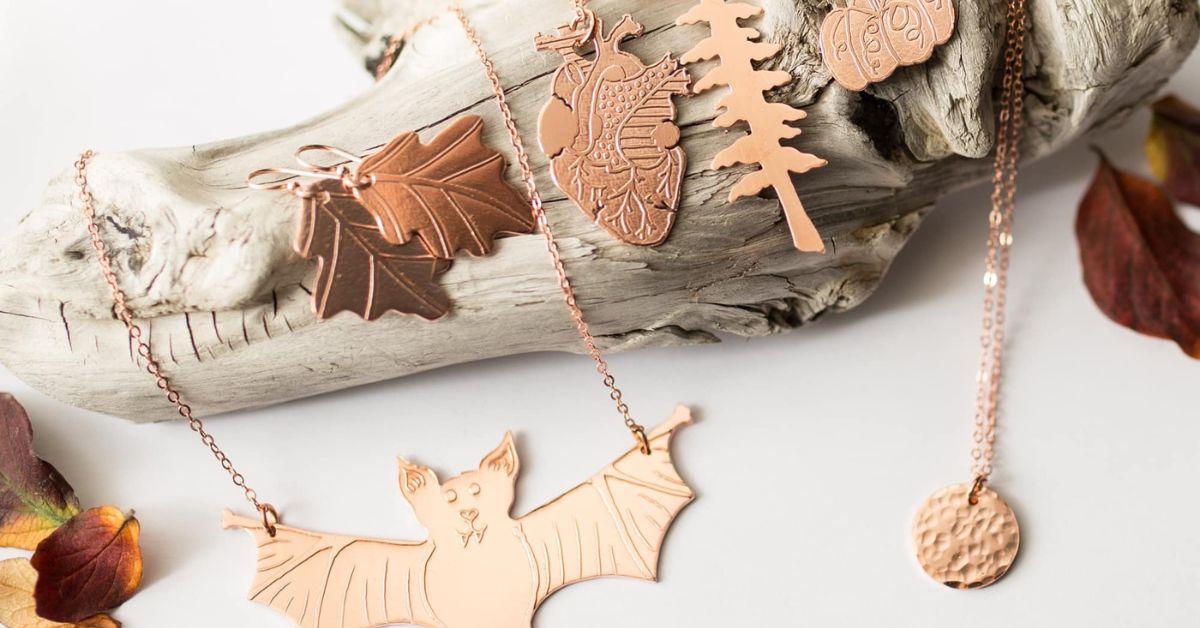 The peachy shine of copper, richer than rose gold and much more budget friendly, is surprisingly lovely.  Just a peek at the designs made by Smithstine will confirm it – you need some copper in your collection.  Kristine MacDonald is the face behind the brand, making Alberta-inspired jewellery and accessories from her Edmonton workshop for more than 10 years.  
Not only can you find whimsical copper pendants (shaped as grizzly bear, mountain scape, provinces and more), pet tags, rings and giftware, there are also copper items featuring colourful enamel.  Not finding exactly what you want?  Leading up to the holidays, custom pieces are not available, but at other times of the year, reach out to have something designed exactly how you wish!  Shop at local markets, or on the Smithstine website.
Hey, have you been following us on social?  No?  Well, if you were, you'd already know that we have two contests on now!  Pop over and follow us on Instagram and Facebook for all the latest things to do, contests to enter and deals from Edmonton's Best Hotels.