As a kid, the first big snowfall meant it was finally time to build a snowman, do some snow angels, or dust off the toboggan in the back of the garage and head for the hills.  Not that tobogganing is relegated to just children!  Plenty of adults will also be exhilarated by the experience, too, and since Edmonton has many hills to explore, there will be lots of variety for your outings.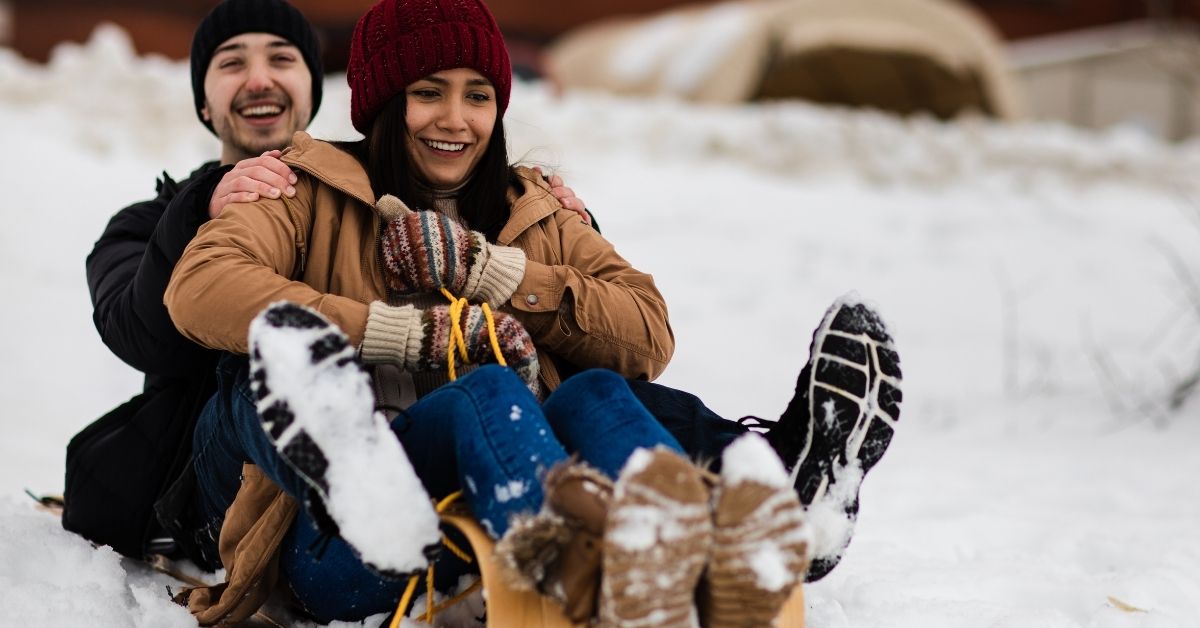 Emily Murphy Park, named for women's rights activist and suffragette Emily Murphy, is one of the city's river valley parks and a favourite year-round.  Parking, washrooms, picnic sites, a playground, and a boat launch are all available among other amenities.  There is also a trail, the Forest Capital Trail, which connects to nearby Kinsmen Park.  At the park you'll find one of the city's favourite tobogganing hills that starts off relatively steep, then quickly levels out to a short slope. 
Also in the river valley, is Gallagher Park, named for former Edmonton mayor Cornelius Gallagher.  The park is well-known for being the home of the popular Folk Music Festival each summer since 1981.  You'll also find a playground, parking, walking and biking trails, but of course the toboggining hill is our focus.  A long gradual slope allows for a smooth ride that gently levels out. 
Overlooking downtown, the Walterdale Bridge and the Rossdale Power Plant, Queen Elizabeth Park has parking and washrooms available, and picnic sites can be reserved during the warmer months.  It is also home to another great spot to toboggan.  The hill is steeper than the one at Gallagher Park but levels out into a gentle slope towards the bottom.  Paired with downtown views, this is a wonderful location to visit for winter fun or to get some fresh air.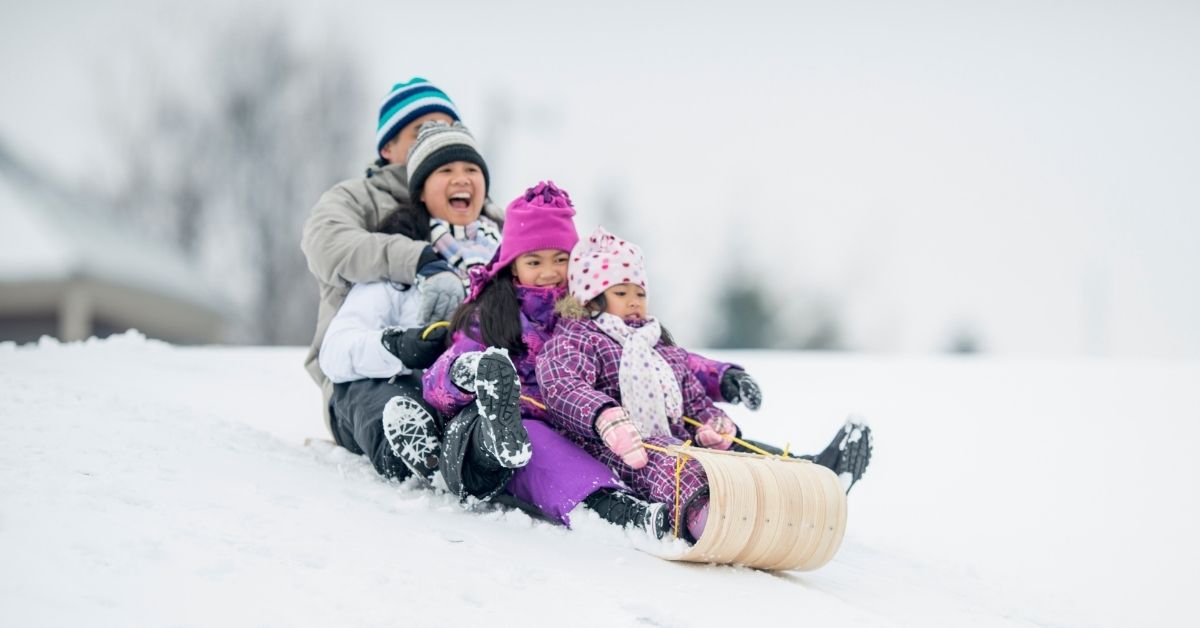 Rundle Park is another river valley park with an exceptional number of amenities.  There are sports fields, walking trails, a golf course, washrooms, parking, picnic sites, an ice-skating Ice Way, and lots more.  With this range of available amenities, Rundle Park is a top destination for day trips 365 days a year.  
During the winter, there are two locations for tobogganing – ACT Hill and Walton's Mountain.  Both hills are moderate, quite similar in slope to Queen Elizabeth Hill and given that there are two, you can try out both on one trip.
Whitemud Park is a multi-faceted park with amenities that include parking, washrooms, and walking trails.  It also happens to neighbour Fort Edmonton Park and the John Janzen Nature Centre.  In the north part, beside the Alfred H. Savage event centre, is another favourite tobogganing hill.  While not particularly long, the hill is pretty steep for fast, but short, runs.  
Interested in layering in some other winter activities?  We've got curated content to point you in the right direction!  If ice skating is something you'd like to do, take a look at our Hot Drinks and Cool Rinks post.  Or for an array of activities (think Segway, snowshoeing and skiing) you can find great recommendations in our Wintery Adventures in Edmonton post.   Now get out there – dress warmly, follow the rules and be careful on the hills!