No matter what time of year you choose to visit, our fair city of Edmonton is always full of life and adventure. With a variety of attractions to explore and activities to enjoy, you won't be short of things to do. Whether you're looking for a family-friendly vacation or just a weekend getaway, there's something for everyone to do here. From the world-renowned West Edmonton Mall to a unique blend of museums and zoos, there are so many things to see and do here that you might just want to extend your vacation!
If you're planning a trip to Edmonton soon, be sure to include the five must-see attractions in this guide. We scoured local sources to find some of the best attractions in Edmonton, so you don't have to waste time researching, and can spend it where it matters most—enjoying your vacation with your family.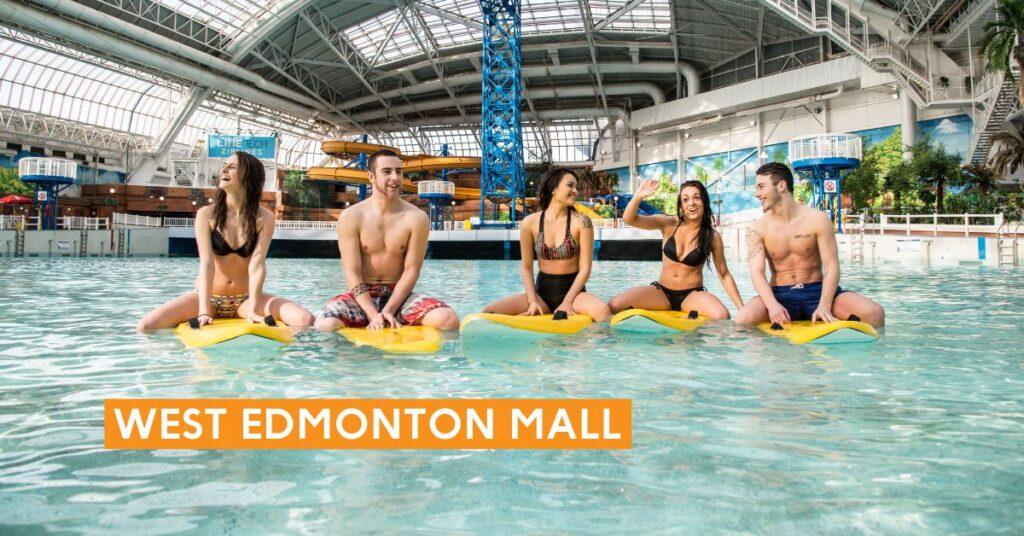 Edmonton's Best Attractions: West Edmonton Mall
No matter where you live, there's a good chance you've heard of West Edmonton Mall. It is the largest mall in Canada, after all (it's bigger than the world's smallest country!). 
There are so many things to see and do at West Edmonton Mall, we could write an entire blog just about its plethora of awesome attractions – oh, wait. We already did!
As our good friends over at Explore Edmonton aptly put it, West Ed is the Mount Everest of the shopping and entertainment world. Stepping into WEM is like stepping into a world all its own. With 48 city blocks worth of stores, dining options, and attractions, you'll need more than just a single day to tackle everything it has to offer.
For the adventure seekers out there, there's an indoor amusement park called Galaxyland that's home to the largest indoor rollercoaster in the world, or their newest attraction, Drive, a three-level indoor racetrack that brings racers through a beautiful New York City streetscape. If you'd rather don your swimsuit and take in some waterslides, WEM has got you covered as well. World Water Park houses the world's largest indoor lake and boasts 20 different waterslides, including the Sky Screamer Extreme, for the more adventurous in your crew.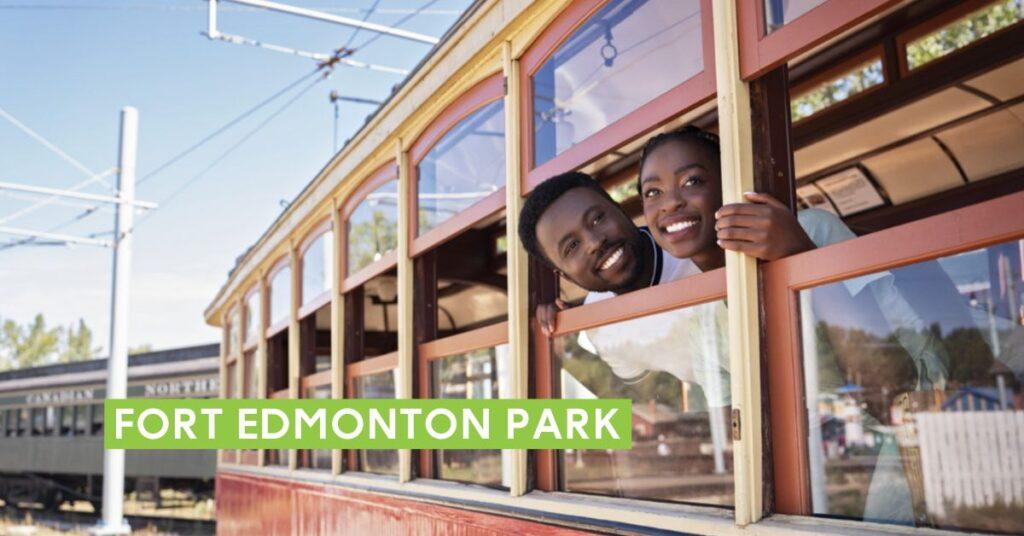 Edmonton's Best Attractions: Fort Edmonton Park
This living history museum – the largest in Canada – offers a unique way to experience Edmonton's history and explore the city's past. Spanning four distinct time periods – 1846, 1885, 1905, and 1920 – the park is an interactive experience like no other. These periods are represented by various buildings, costumed actors, and interactive exhibits that bring the past to life. Visitors can explore the park on foot, or take a ride on the steam train. There are also a variety of restaurants and shops to explore.
The recently opened Indigenous Peoples Experience provides visitors to the park with an inspiring opportunity to gain an understanding of the histories and perspectives of First Nations and Métis Peoples. Featuring stories, music, artwork and written material from local Indigenous sources, the experience allows for an enlightening exploration of life. If you're visiting through October, don't miss out on DARK – one of the city's most renowned and chilling Halloween events that happens right in Fort Edmonton Park.
Whether you're visiting Edmonton or living in the area, Fort Edmonton Park is a must-see attraction that should not be missed. It is definitely one of the best things to do in Edmonton for those looking for historic attractions and an unforgettable experience.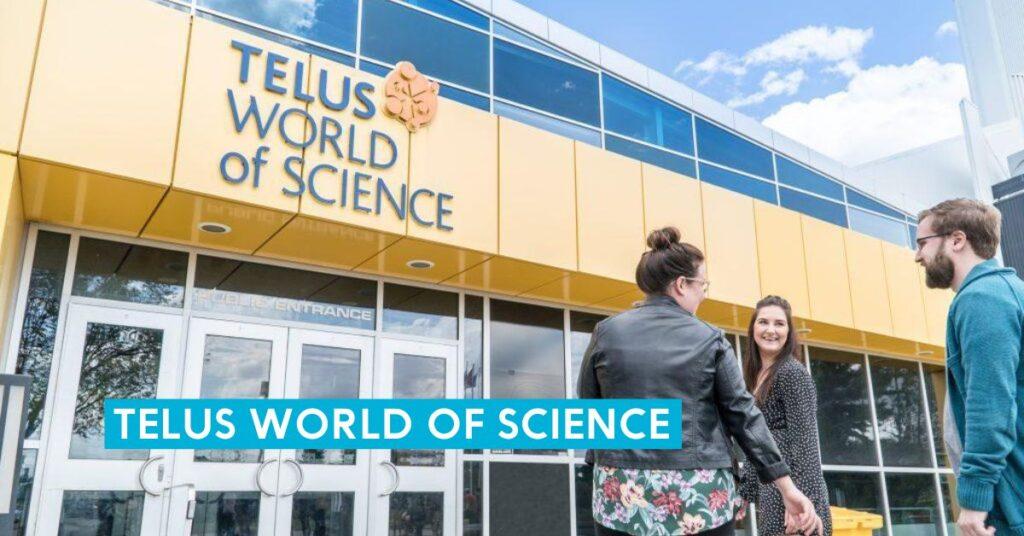 Edmonton's Best Attractions: Telus World of Science
An absolute must for families visiting Edmonton is the Telus World of Science. This science center is a great place to explore with a variety of interactive displays and hands-on activities suitable for all ages. From the planetarium to the IMAX cinema, there is something here to interest everyone.
What's more this incredible attraction has recently undergone a huge renovation, which means there's more to do than ever before! Visitors can now explore the Health Zone in the Allard Family Gallery, which provides hands-on experiences and experiments that make them the center of their own health journey. But that's not all. Science enthusiasts can also step into a massive laboratory, learn about robotics programming, meet tiny sea creatures, and discover the far reaches of outer space.
The Telus World of Science also offers a wide variety of educational programs, courses, and events, ranging from summer camps to family science nights. Whether you are looking for a fun day out with the family or an educational experience where the kiddos won't even know they're learning, that doesn't feel like school, this attraction is the perfect place to go.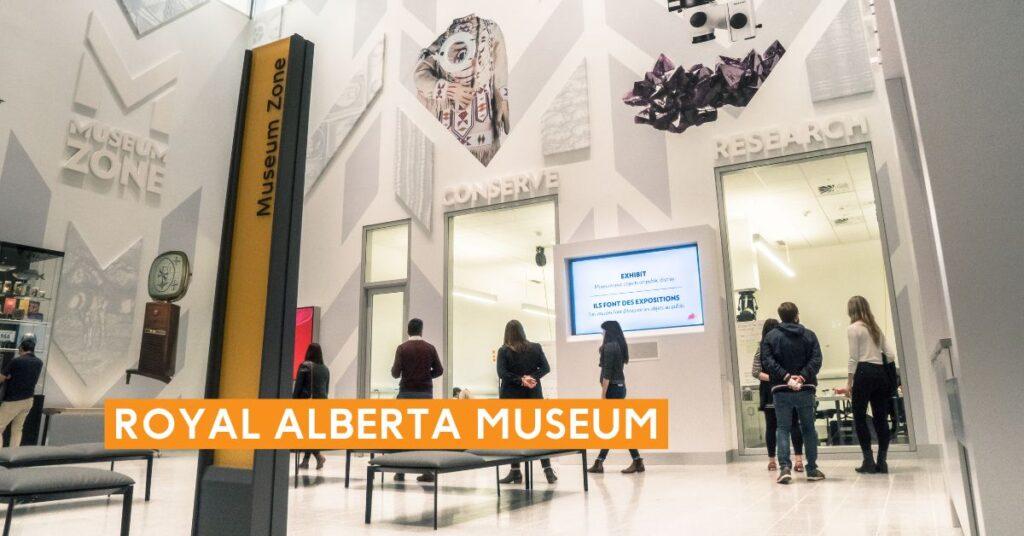 Edmonton's Best Attractions: The Royal Alberta Museum
The Royal Alberta Museum is a must-see attraction for anyone interested in natural history and science. This world-class museum showcases a variety of exhibits and interactive displays. From dinosaur fossils to the history of Alberta, every time period is covered.
The RAM is situated in the Arts District of downtown Edmonton, and it is the perfect place to satisfy the curiosity of people of all ages. Its extensive galleries will take you on a journey of the past inhabitants of the province and its natural world. Children can spend hours discovering everything that the Children's Gallery has to offer, and the Human History Hall displays both ancient and modern Indigenous histories of Alberta.
Additionally, the museum houses the Manitou Asinîy, a sacred meteorite that is believed to possess significant power and importance to many Indigenous cultures in the province and beyond. With a multitude of stories, an abundance of objects, and ample options for exploration, you will find that a visit to the museum will be over before you know it!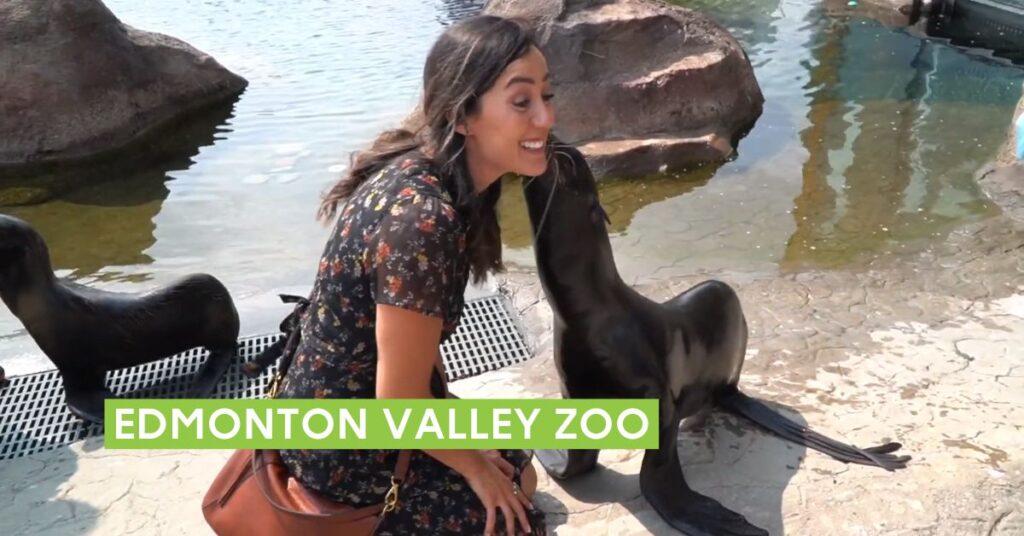 Edmonton's Best Attractions: Edmonton Valley Zoo
The Valley Zoo is the perfect place for families visiting Edmonton. This unique zoo is home to over 350 animals both big and small, from the endangered peregrine falcon to a majestic Siberian tiger. The zoo also features a variety of interactive exhibits, shows, and petting zoos that are sure to delight everyone, young and old.
The Valley Zoo also offers various educational programs, workshops, and events, including summer camps, creature features, animal talks, and family days out. And while you're there, don't forget to check on Lucy, the zoo's precocious Asian elephant, who is a beloved member of not only the zoo but the province as a whole. If Lucy isn't in her paddock, chances are she's out on one of her walks around the back pastures of the zoo, so don't be alarmed if you see her out and about!
For wintertime visitors, Edmonton Valley Zoo is also the site of Zoominescence, one of the most-loved winter festivals in the city. Visitors can admire fantastic displays of artful lighting, partake in ice skating, drink hot cocoa, and have a great time with the entire family! Where else can you see zebras frolicking in knee deep snow in front of a holiday light display?
Whether you're looking for a fun day out with the family or an educational experience, the Valley Zoo is the perfect place to explore. 
Edmonton is a bustling city that offers a range of activities and attractions to enjoy. The world-renowned West Edmonton Mall, alongside the variety of museums and zoos, is sure to make for an unforgettable experience for tourists of all ages. If you're planning to visit Edmonton to check out any (or all!) of these awe-inspiring attractions, be sure to book your room through Edmonton's Best Hotels and take advantage of our 1, 2, 3 Rewards Deal to get up to $225 of FREE rewards for some extra vacation cash in your pocket!
Know someone who's planning a trip and looking for things to do in Edmonton? Share this post with them!