One of the most prominent features of Edmonton is its location on the grand North Saskatchewan River.  The river is the city's source of water, has a vast trail and park network, and for our purposes today, lots of on-the-water recreational opportunities.
Water sports enthusiasts and those who enjoy leisurely afternoons under the sun will appreciate the selections to have some fun on the river!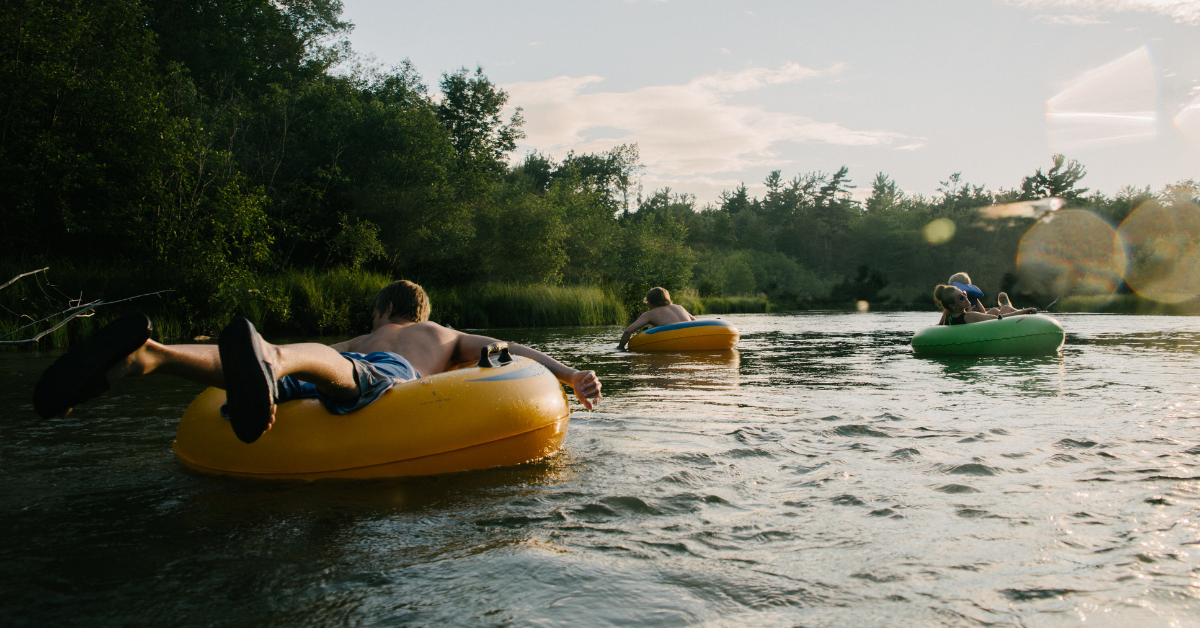 Does an afternoon of relaxation, no cell phones, computers or traffic appeal to you?  Let yourself be lulled into tranquility on a river float through Edmonton's downtown.  Get on your tube at Laurier Park Boat Launch and end up back at Rafter's Landing which is the meeting spot where your journey began.
The folks at Edmonton River Float provide you with transportation to the river, a tube, life vest, paddle and safety training – everything you need to have a great time.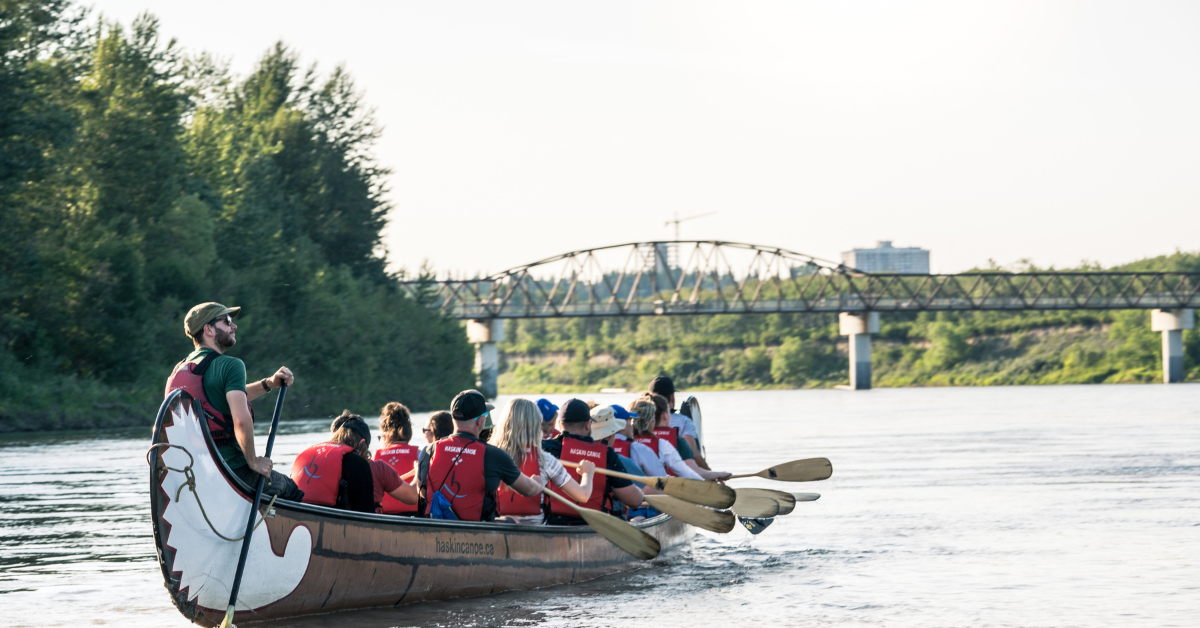 On weekends from June to September, Edmonton Canoe is another fantastic option to immerse yourself in nature without leaving the city.  Choose to go canoeing or even kayaking since both are available.  Paddle from Devon to Edmonton or into downtown and admire the city skyline.
Prefer a weekday option?  The weekday Happy Hour option, "you drift through the downtown river valley, take your mind off the job and watch the sunset over Edmonton.".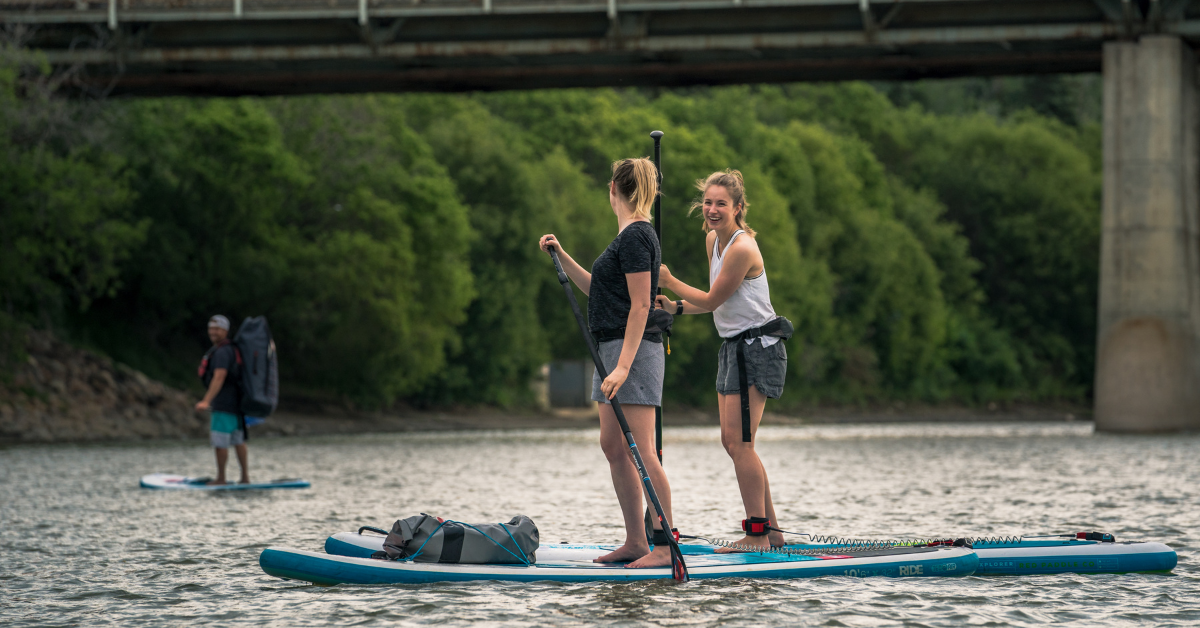 …and so much more!  The more includes options for kayaking, stand up paddle boarding and rafting for larger groups.  Want an experience for yourself or a couple?   A small raft, kayak or paddle board are going to fit your needs.  Want to include family and friends?  Opt for a raft that can accommodate anywhere from 2 to even 20 people.
Your experience includes life vest, paddle, emergency kit, safety instruction and 2 – 4 hours of paddling fun.  Your adventure starts off at the Emily Murphy Park canoe launch and float to the Capilano Boat Launch.
If these activities sound good to you, you'll love our other blogs on urban adventure in Edmonton.  Check out some of our favourite walks and trails and golf courses.  Love a good contest?  Enter to win our Ultimate K-Days Package that includes more than $1000 of value so that you can enjoy K-Days like the ultimate VIP.  Hurry, contest closes July 12th!
Edmonton's Best Hotels always has something new and exciting to share with you.  Sign up to be a Travel Insider today!