EXPERIENCE THE THRILL OF PROFESSIONAL BULL RIDING
BOOK THIS DEAL WITH EDMONTON'S BEST HOTELS,
CHOOSE YOUR HOTEL

, GET THE BEST AVAILABLE RATES

AND RECEIVE A PAIR OF PREMIUM TICKETS FOR THE PBR CANADA NATIONAL FINALS!

ESCAPE THE USUAL AND EXPERIENCE THE RUSH OF LIVE PROFESSIONAL BULL RIDING
Book the Ride 'em Cowboy Deal!
---
The Professional Bull Riding Canada National Finals are coming to Edmonton November 12 and 13, 2021, and we have a limited number of premium ticket packages to the FINALS on November 13 up for grabs!
This is the first time PBR has come to Edmonton, and the first time that Canada has seen a PBR series of this nature. What an opportunity to experience a night of incredible thrills and spills! You'll be re-living this night for a long time, so book now* to lock in:
TWO PREMIUM TICKETS to the Professional Bull Riding Canada National Finals on November 13, 2021 (that's a $190 value!);
The BEST available rates on your choice of Edmonton's Best Hotels for a two consecutive night stay
That's $190 in added value at no extra cost to you!
*Must book 2 consecutive nights before 12:00 PM November 12, 2021 to qualify. Deal vouchers will be emailed to guests within 12 hours after checking in to their hotel.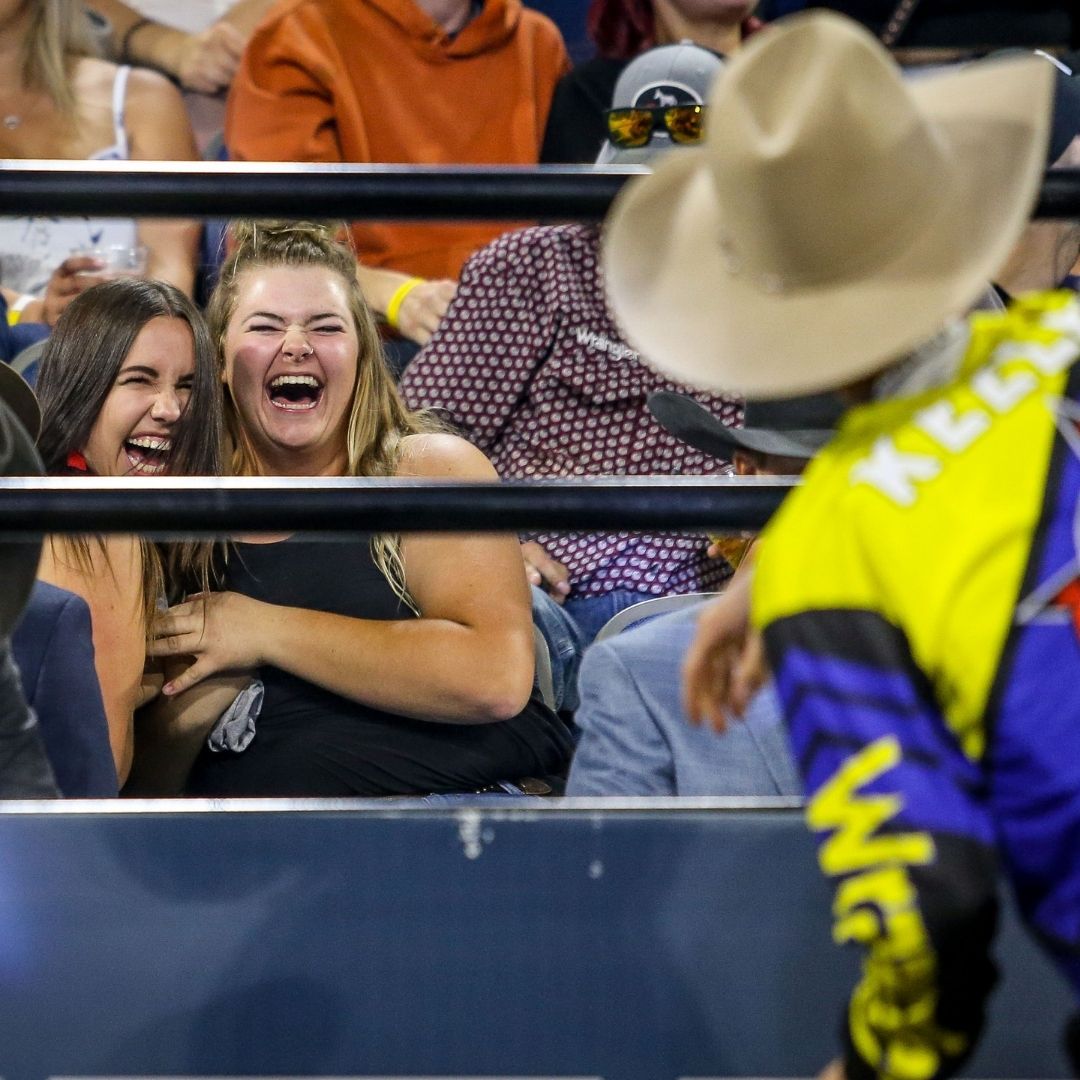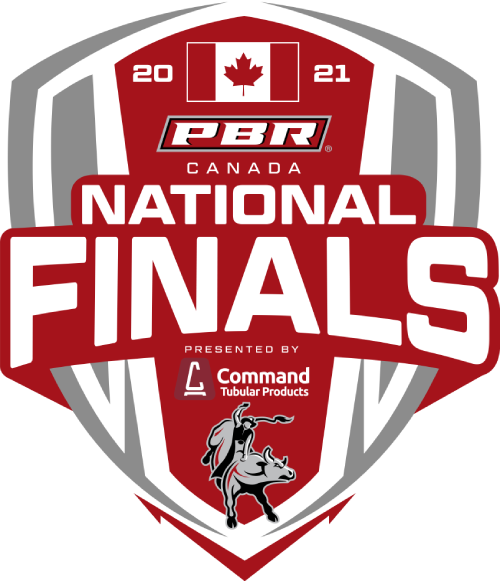 The PBR Canada National Finals
It's not a rodeo, it's more than two hours of intense bull riding action!
---
The National Finals is the sixth and final event of the 2021 PBR Canada Cup Series, the nation's FIRST-EVER cross-country, nationally televised PBR series.
The elite Cup Series features Canada's top bull riders, alongside some of the PBR's top international athletes, squaring off against the rankest bucking bulls in North America. Fans will witness exhilarating 8-second rides and wrecks throughout the action-packed event as the PBR's courageous riders face off against their 2,000-pound, animal-athlete opponents.
During one night of heart-pounding, bone-crushing action, fans can look forward to seeing a star-studded line-up of athletes.
We'll be back!

What a great night to watch these amazing athletes (riders and stock). Never been before but thought we should try it after hearing it on the radio and noting the reasonable price! My 3 teenagers and I loved the experience! Well done. Can't wait to go again and I will get tickets early to make sure we can be even closer to the chutes!
PBR Rules

Our evening at PBR in Calgary Alberta was the best evening ever. Eveyone in my party had a wonderful night including my 2 years old grandson. He really like the big bulls (something he has never seen before). The seats were in the perfect place, we were high even that my grandson wasn't that scared like we thought he would have been. The price for our seats were reasonable too. All in all it was a really great evening.
Awesome Event

PBR never fails to impress. Thrilling action from start to finish. For those of you who haven't been Go! The finest athletes, both riders and bulls. The arena is the perfect venue, not a bad seat in the house. Staff always so friendly and ready to assist with whatever you need. Purchasing tickets through Ticketmaster is so easy. Never an issue! Overall top notch event!
Talk like a COWBOY:
Rank – A bull that is very difficult to ride is considered 'rank'
"That bull right there, he's a rank one, I tell ya."
Cover – When a rider 'covers' his bull, he has successfully ridden a bull for 8 seconds
"Hell yeah, he covered that one.

"
Chaps – Most people mispronounce this word, say like with an "s" (shaps)
Draw – An event's list of bull riders and the bulls they are paired with
"Dustin, what'd you draw tonight?"
Down in the well – Saying used by riders to describe a situation in which a bull is spinning one direction and the force of the spin pulls the rider down the side of the bull into the motion's vortex
"Ah he's done for, he's got him down in the well.

"
Fades – A bull that 'fades' during a ride moves backward while simultaneously spinning or bucking in one or more direction
"Oh shucks, he's gonna buck him off cuz he's fadin' fast."
Muley – Term used to describe a bull without horns
"He done got stepped on by that brown muley."

Edmonton's Best Hotels is proud to partner with 50+ hotels in greater Edmonton. Whether you're looking to stay in the bustling downtown core or somewhere more off the beaten path for some peace and quiet, we have a hotel partner for you.
---
Best Western Cedar Park Inn
Best Western Plus West Edmonton
Campus Tower Suites
Candlewood Suites West Edmonton
Chateau Lacombe Hotel
Chateau Nova Kingsway
Chateau Nova Yellowhead
Coast Edmonton Plaza Hotel
Coast West Edmonton Hotel & Conference Centre
Comfort Inn West Edmonton
Courtyard by Marriott
Courtyard by Marriott Edmonton West
Crash Hotel
Days Inn by Wyndham Edmonton Downtown
Days Inn Edmonton South
Delta Edmonton Centre Suite Hotel
Delta Edmonton South Hotel & Conference Centre
DoubleTree by Hilton Edmonton Downtown
DoubleTree by Hilton West Edmonton
Edmonton Inn & Conference Centre
Element Edmonton West
Fairfield by Marriott Edmonton International Airport
Four Points by Sheraton Edmonton Gateway
Four Points by Sheraton Edmonton South
Four Points by Sheraton Edmonton West
Hampton Inn & Suites by Hilton Edmonton West
Hampton Inn by Hilton Edmonton South
Hilton Garden Inn West Edmonton
Holiday Inn Conference Centre Edmonton South
Holiday Inn Edmonton South – Evario Events
Holiday Inn Express & Suites Edmonton North
Holiday Inn Express & Suites West Edmonton
Holiday Inn Express Edmonton Downtown
Holiday Inn Hotel & Suites West Edmonton
Home2 Suites by Hilton West Edmonton
Hyatt Place Edmonton West
JW Marriott Edmonton Ice District
Lister Conference Center, U of A
Matrix Hotel
Metterra Hotel on Whyte
Radisson Hotel Edmonton South
Ramada by Wyndham Edmonton South
Sandman Hotel Edmonton West
Sandman Signature Edmonton South Hotel
Sandman Signature Sherwood Park Hotel
Sawridge Inn & Conference Centre Edmonton South
The Fairmont Hotel Macdonald
Sandman Signature Edmonton Downtown Hotel
The Westin Edmonton
Travelodge by Wyndham Edmonton South
Travelodge by Wyndham Edmonton West
Union Bank Inn
Varscona Hotel on Whyte
RE-CONNECT GETAWAYS IN
Edmonton, Alberta
---
The excitement doesn't have to end after the last cover… browse some of the best of what Edmonton and the surrounding area has to offer, all within a short drive of any of our partner hotels.