PROMOTION
FAMILY DINING DEAL*
Our popular Family Dining Deal is back!
The Deal* includes $75 in Ultimate Dining or Old Spaghetti Factory Cards for a one night stay, and an additional $75 for a second night. That's right, $150 bucks of added value with the whole deal.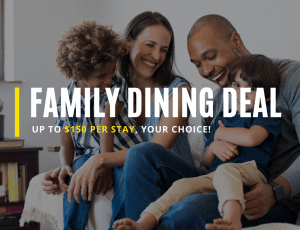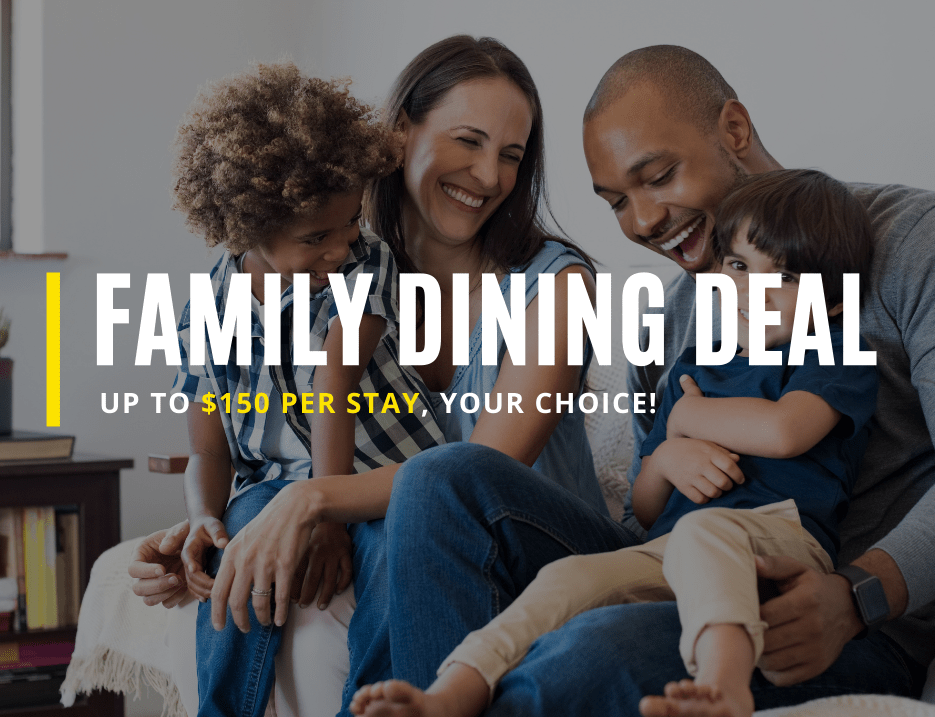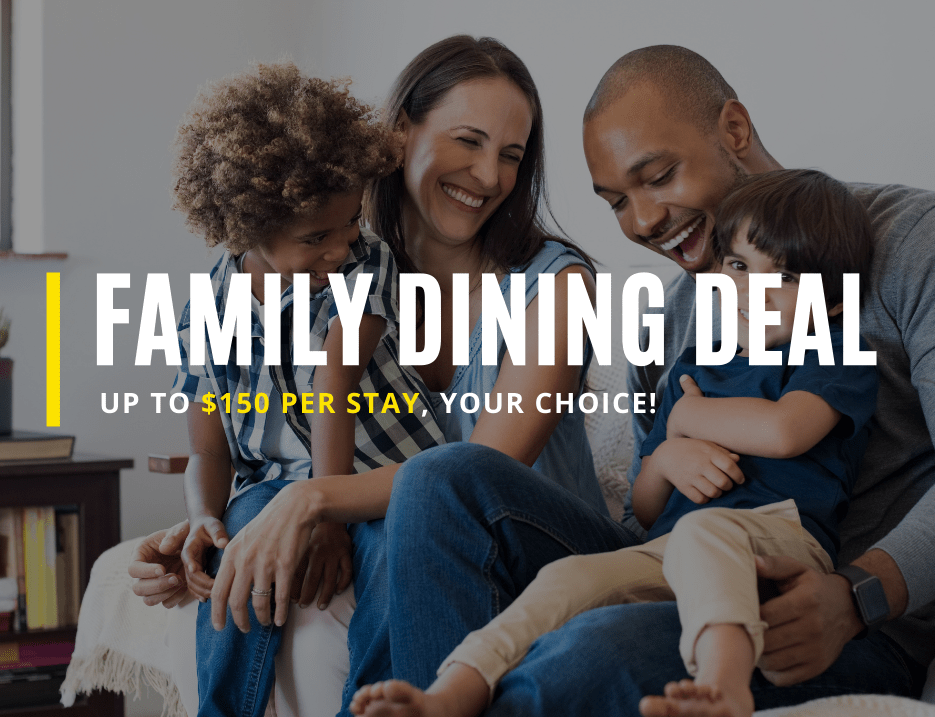 FAMILY DINING DEAL
What's Included:
Up to $150 for dining with your stay. Stay and dine, it's easy & tasty!