PROMOTION
STAYCATION DEAL*
Stay and save!  Be a tourist in your own city with a close-to-home getaway.
Our Staycation Deal* includes $75 in Ultimate Dining Cards for a one night stay, and an additional $100 for a two night stay. That's right, $175 bucks of added value with the whole deal.
Use your cards at Swiss Chalet, Harvey's, Milestones, Montana's, Original Joe's, State & Main and more.
AND, if you're not from Edmonton, you can get this one, too!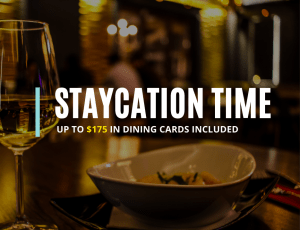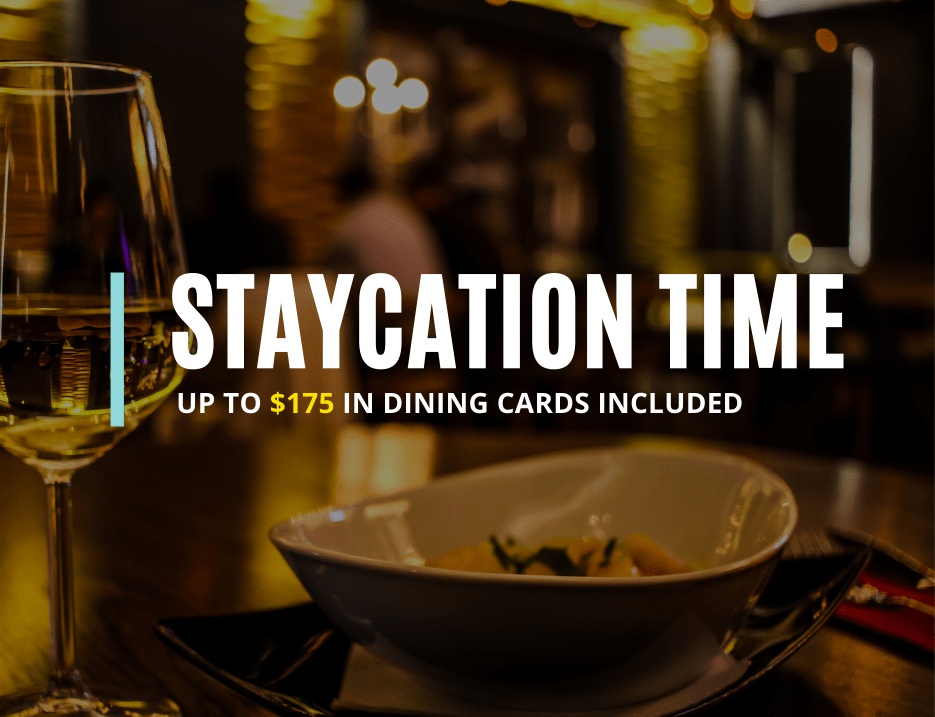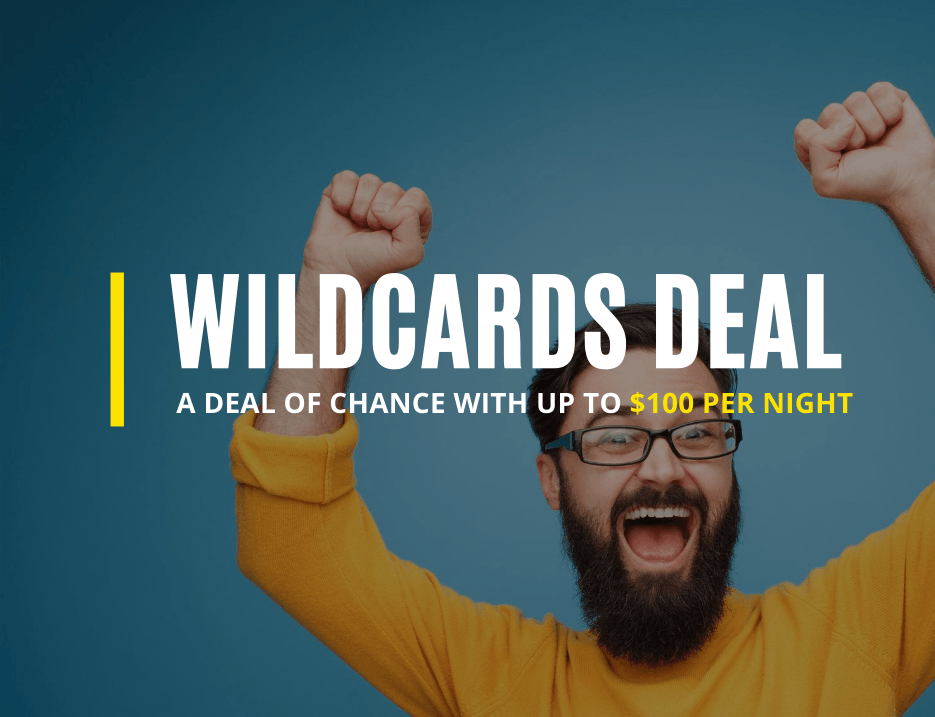 The WILDCARDS Deal!*
What's Included:
Stay 1, 2 or 3 nights and you are guaranteed a minimum of $75 (max $100!) per night of inclusions!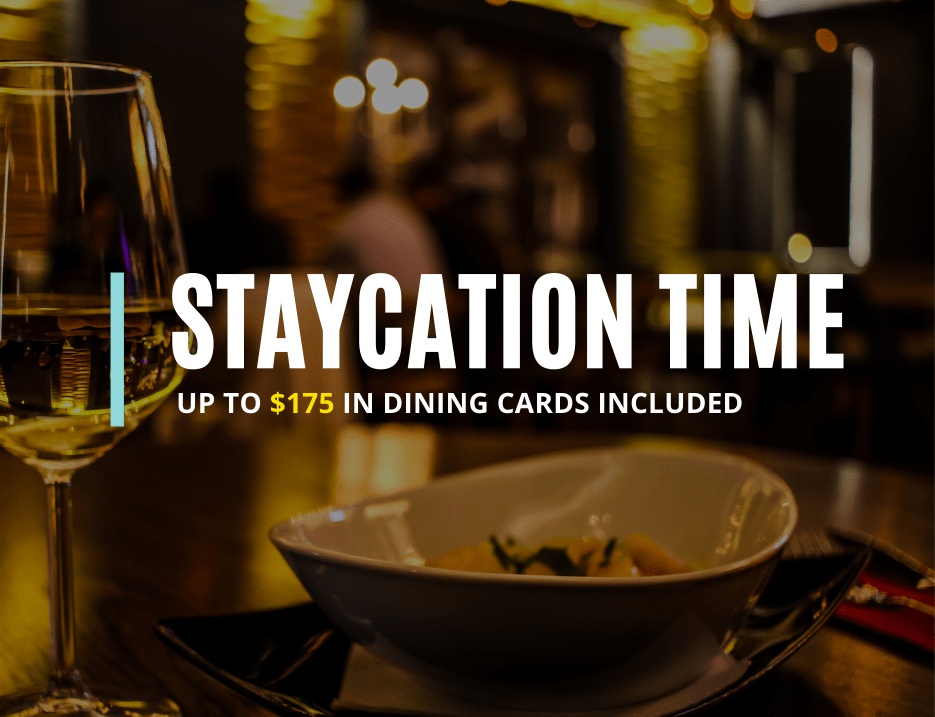 STAYCATION DEAL
What's Included:
Up to $175 for dining with your stay. Stay and dine, it's easy & tasty!