As the sun shines bright in the sky, Edmonton gears up for an exciting season of summer festivals. From music performances to art exhibits, cultural experiences to mouthwatering food vendors, there's something for everyone to enjoy. Whether you're planning a first date or looking for a fun outing with friends and family, Edmonton's summer festivals are sure to create a memorable experience. So grab your sunscreen, head down to Churchill or Kinsmen Park, and get ready to immerse yourself in the fantastic season of summer festivals in Edmonton.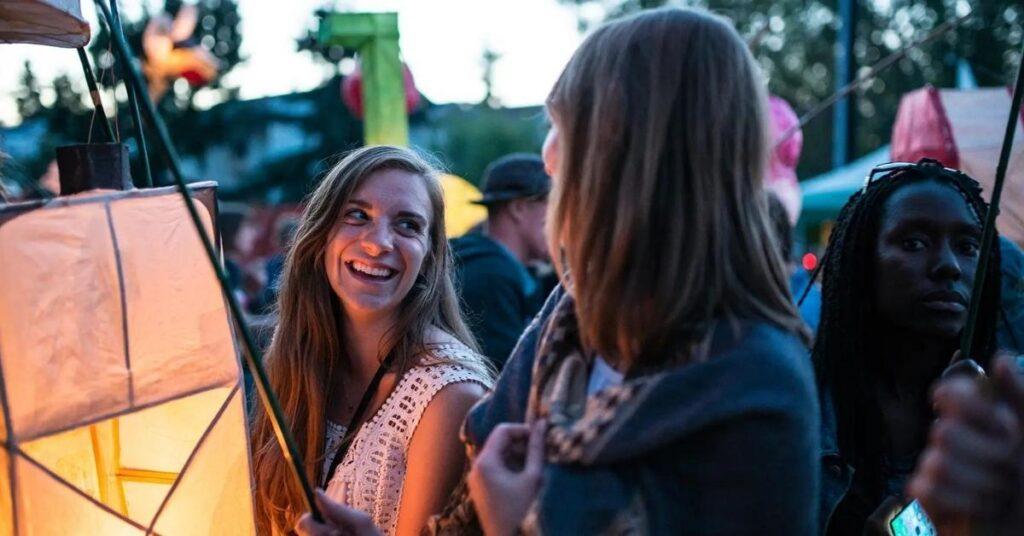 Experience the Magic of Edmonton's Summer Festivals
Edmonton is renowned for its festival scene, and this summer is no exception. There's a reason we're known as Canada's Festival City, after all. 
With countless festivals happening throughout the season, you'll find a diverse range of events that showcase the city's rich cultural heritage and vibrant arts community. Whether you're into music, food, theatre, or visual arts, there's a festival that will capture your interest and leave you wanting more.
Celebrating Diversity: Cultural Festivals in Edmonton
Edmonton takes pride in its diverse community, and the city's summer festivals reflect this rich tapestry of cultures. From Ukrainian traditions to Caribbean rhythms, these festivals provide an opportunity to celebrate and embrace the multicultural fabric of the city. 
UFest Edmonton Ukrainian Festival: A Celebration of Ukrainian Culture
Though it's too late for this year's UFest, it's not too late to start planning your trip for next year's! Experience the magic of Ukrainian culture at UFest, Western Canada's largest multi-day Ukrainian festival. Taking place in Borden Park in May 2024 (dates TBA), UFest invites people of all backgrounds to indulge in Ukrainian cuisine, music, dance, and a whole lot of fun. Immerse yourself in the vibrant atmosphere and celebrate the traditions and heritage of the Ukrainian community.
Cariwest Caribbean Arts Festival: A Taste of the Caribbean
Get ready to groove to the rhythms of the Caribbean at the Cariwest Caribbean Arts Festival. Taking over Churchill Square in August 2023, this three-day event brings the Caribbean's vibrant culture, music, and cuisine to Edmonton. From the Friday Night Costume Extravaganza to the Saturday Cariwest Parade, immerse yourself in the energetic and colourful celebrations that will transport you to the islands.
Pride Festival: A Celebration of Love and Diversity
In August, Edmonton comes alive with Pride Month celebrations. The city hosts numerous 2SLGBTQ+ events, providing a vibrant and inclusive space for everyone to celebrate love and diversity. From the 2-Spirit Powwow to Y2K @ Churchill, featuring a 90s-themed dance party, there's something for everyone to enjoy. Wrap up the festivities at Pride @ Churchill, the biggest Pride event in Edmonton, featuring performances by renowned artists.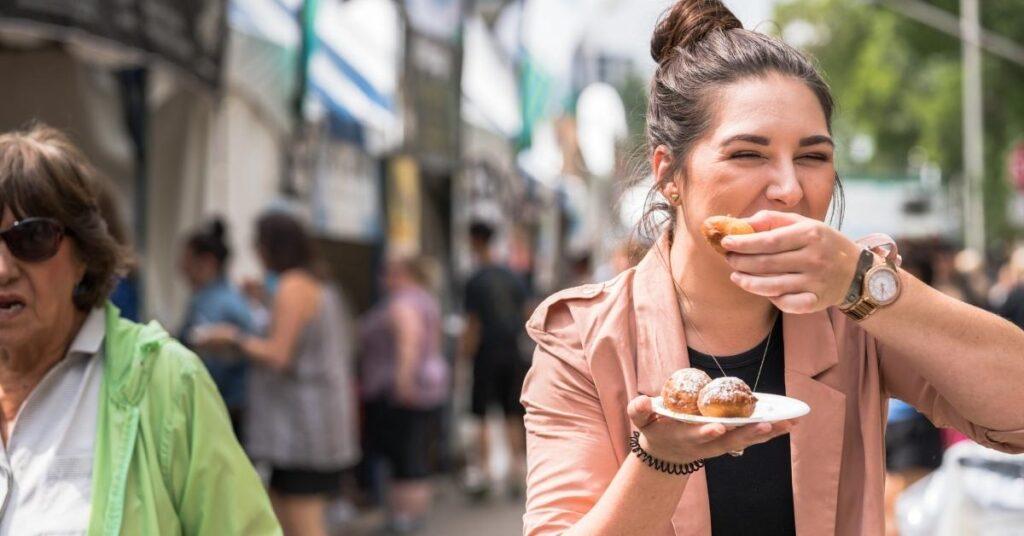 Get Ready for a Summer of Entertainment
Edmonton's summer festivals offer a wide range of entertainment options, from music and theatre to visual arts and comedy. Whether you're a fan of Shakespearean plays or stand-up comedy, there's sure to be a festival that will cater to your interests. 
The Works Art & Design Festival: Celebrating Creativity in Edmonton
Every summer, Edmonton transforms into a celebration of creativity with The Works Art & Design Festival. As North America's largest free outdoor art and design festival, The Works features countless performances, exhibits, and events throughout the city. From July 6th to 17th, immerse yourself in visual arts, music, food, and fun in Churchill Square and discover the vibrant arts scene that Edmonton has to offer.
Edmonton International Street Performers Festival: A Showcase of Busking Talent
Prepare to be amazed by unicyclists, puppeteers, tightrope walkers, and acrobats at the Edmonton International Street Performers Festival. From July 6th to 17th, the festival transforms the city into a busker's paradise with zany and entertaining performances. Teaming up with The Works Art & Design Festival, this event promises variety performers, visual art, shenanigans, music, food, and fun in Churchill Square.
Taste of Edmonton: A Gastronomic Adventure
Calling all food lovers! Taste of Edmonton is Western Canada's largest food festival, offering a tantalizing array of dishes from over 50 locally-owned restaurants and food trucks. From July 20th to 30th, venture into the heart of Edmonton's downtown core and indulge in a culinary journey that showcases the city's vibrancy through art, food, music, heritage, and culture.
K-Days: The Extravaganza of Rides, Games, and Adventure
Experience the wonder of the midway at K-Days, Edmonton's premier summer extravaganza. From July 21st to 30th, immerse yourself in a world of thrilling rides, exciting games, live music, and delicious food. Watch as fireworks light up the night sky, cheer for the bands on stage, and savour the mouthwatering flavours of barbecued ribs, freshly fried donuts, and candy apples. With Edmonton's Best Hotels as this year's K-Days title sponsor, this will be one festival you won't want to miss!
Edmonton Heritage Festival: A Journey Around the World
Travel the world without leaving Edmonton at the Edmonton Heritage Festival. Presented by TD, this family-friendly event showcases cultures from around the globe. From August 5th to 7th, explore pavilions representing different countries, indulge in diverse cuisines, and enjoy entertainment and activities that celebrate the multiculturalism that makes Edmonton so unique. Please note that this festival has temporarily relocated to the Edmonton EXPO Centre.
World Music Week: Celebrating Global Sounds
As part of the legendary Edmonton Heritage Festival, World Music Week invites you to experience the vibrant sounds of world-class musicians at the Heritage Amphitheatre in Hawrelak Park. In August 2023 (dates TBA), enjoy toe-tapping tunes featuring talent from local, national, and international artists who are passionate about expressing their unique cultural music and dance. Book your tickets now and immerse yourself in a musical journey around the world.
Edmonton's summer festivals offer an abundance of experiences that create lasting memories. Whether you're a local or a visitor, these events are an opportunity to embrace the city's vibrant spirit and connect with the community. Immerse yourself in the culture, music, art, and culinary delights that Festival City has to offer. Plan your festival adventure today and create memories that will last a lifetime. 
And remember, book your stay through Edmonton's Best Hotels and take advantage of our 1, 2, 3 Reward Deal, where you can earn up to $225 in rewards.
Know someone who loves a good festival? Share this post with them!