If there's something we love almost as much as festivals here in Edmonton, it's sports. Every year, our city is host to numerous sporting events that attract athletes, fans, and visitors from around the world. From extreme sports to summertime hockey, gymnastics to track and field, we see a bit of everything for the casual fan to the most die-hard enthusiast. And 2022 was a year like no other, hosting several exciting and high-profile events that showcased the incredible skills and athleticism of some of the world's best athletes.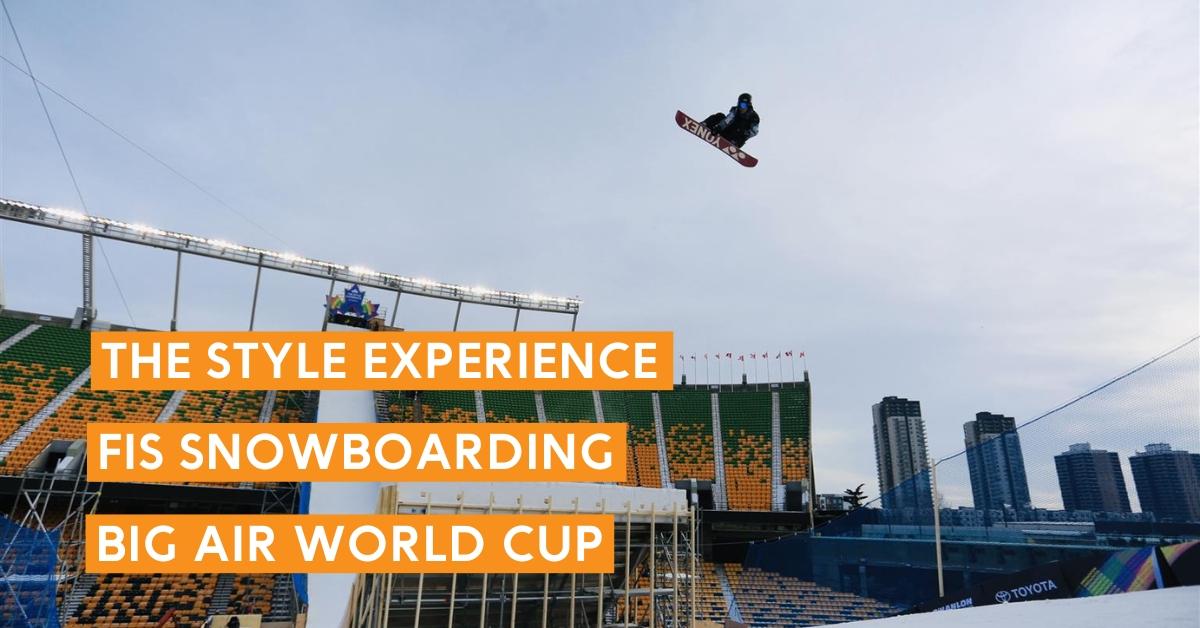 The Style Experience/FIS Snowboarding Big Air World Cup
The Style Experience was an unforgettable event that took place in Edmonton last December. Hosted at the Commonwealth Stadium – Canada's largest outdoor stadium – it was the first stop on the 2022/2023 Shred the North Series of major events run by Canada Snowboard. The event featured two nights of live music, extreme sports, and action sport demos, creating a fun-filled atmosphere for all attendees. 
The Style Experience opted for a unique format that incorporated both an FIS Big Air World Cup and an event within the event that focused primarily on style. This interactive entertainment-focused event allowed competitors and the live audience to connect, with head-to-head battles between the sport's biggest names. Creativity and style were rewarded over fast rotations, providing loads of entertainment for both the riders and the audience. All in all, it was a fun, engaging way to showcase the best of what snowboarding has to offer.
Taking place under the Northern Lights, the Style Experience FIS Snowboarding Big Air World Cup athletes showed their skill against a stunning backdrop that just couldn't be beat, and the scaffold spectacular allowed for incredible jumps and tricks that left the crowd in awe.
In the end, Canada's own Jasmine Baird took home gold in the women's event, while Australian snowboarding prodigy, Valentino Guseli, took gold in the men's.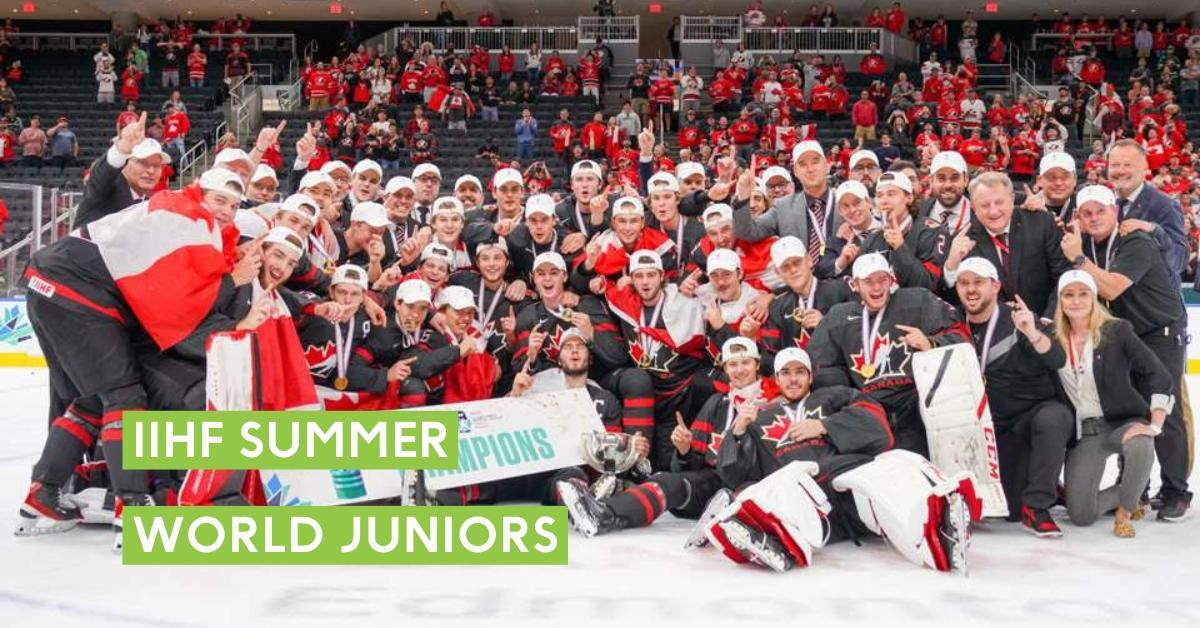 IIHF Summer World Juniors Hockey
In August 2022, Edmonton hosted the Summer World Juniors, a major international hockey event featuring the top under-20 teams from around the world. Why in the summer, you might ask? Originally slated for the usual World Juniors timeslot in December/January, COVID-19 forced a postponement, meaning a unique opportunity for a summertime tourney! The event was held at Rogers Place, a state-of-the-art arena home to the NHL's Edmonton Oilers. 
The Summer World Juniors drew teams from Canada, the United States, Sweden, Switzerland, Finland, Germany, Latvia, Austria, Czechia, and Slovakia, each vying for a chance to take home the gold medal. The competition was fierce, with many of the world's top young hockey players showcasing their skills on the ice.
One of the standout performances of the event was by Canadian forward, Mason McTavish, who was just shy of overtaking the Canadian record for most points in a tournament by scoring an incredible four goals in Canada's 11-1 win against Slovakia. McTavish, who snagged the gold at the 2021 U18 World Juniors, demonstrated incredible skill and poise, earning him recognition as the tournament's Most Valuable Player and Best Forward.
At the end of a tense 11 days of games, Canada came out on top, claiming the gold over Finland, while Sweden rounded out the podium with their bronze medal win over Czechia.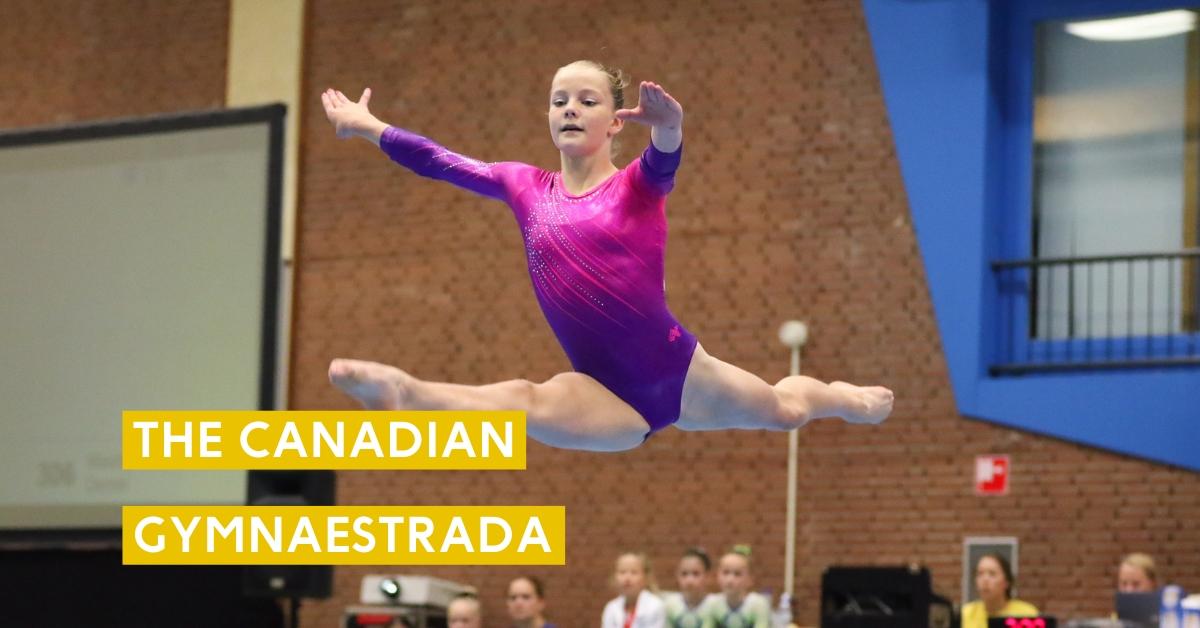 The Canadian Gymnaestrada
The Canadian Gymnaestrada is a celebration of gymnastics that brings together athletes of all ages and skill levels from across the country. It takes place every four years and focuses on showcasing movement and physical activity. Participants aged 10 to 90+ are invited to take part in a non-competitive environment that embodies the "Gymnastics for All" and "Active for Life" philosophies of sport. The event is designed to celebrate the joy of movement and promote physical activity for all, without the pressure of competition. In 2022, the Canadian Gymnaestrada was held in Edmonton and featured over 1,500 participants from more than 60 clubs.
The event took place at the University of Alberta Butterdome and was a true spectacle of athleticism and artistry. Gymnasts of all ages and backgrounds came together to showcase their skills and creativity, performing intricate routines set to music. 
The Gymnaestrada featured several different disciplines, including group performances, acrobatic displays, and rhythmic gymnastics. Each performance was unique, with gymnasts using everything from hoops and ribbons to trampolines and balance beams to create stunning displays of athleticism.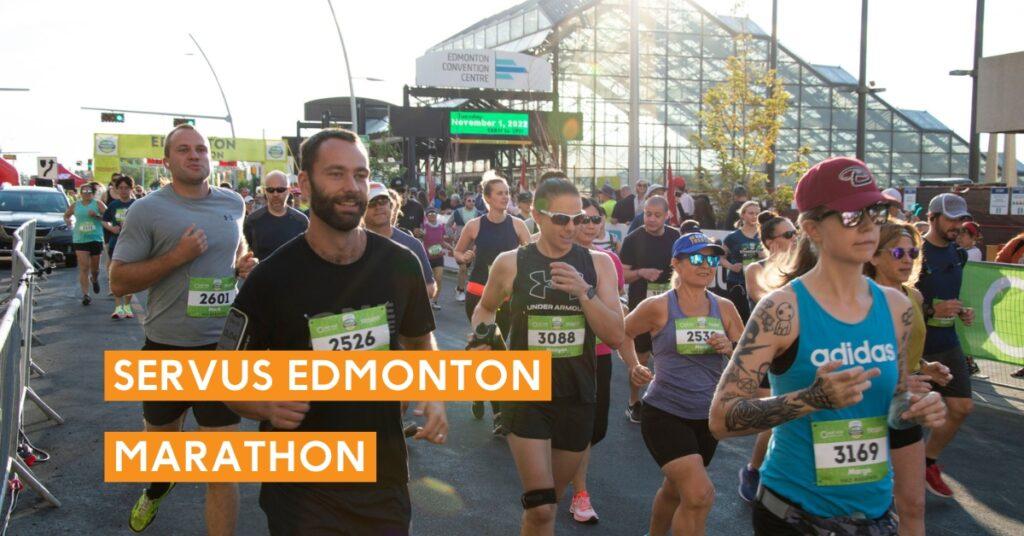 The Servus Edmonton Marathon
The Edmonton Marathon is an annual running event that takes place in August of each year. The race offers runners the opportunity to take on a full marathon, half marathon, or Army 10k race through the scenic streets of Edmonton.
The event is open to runners of all skill levels, from seasoned veterans to first-time racers. The course is designed to showcase some of the city's most iconic landmarks, from the Edmonton Convention Centre, all the way to Glenora.
The Edmonton Marathon is more than just a running event, however. It is a celebration of fitness, health, and community. The race brings together thousands of runners, volunteers, and spectators who share a passion for active living and a commitment to living their best lives. DJs situated around the route provided lively music for the runners and walkers throughout the day.
The event has grown in popularity in recent years, attracting runners from across Canada and around the world. The Edmonton Marathon is now recognized as one of the premier running events in Western Canada, offering participants a truly unique and memorable race experience.
These events, and many others that we didn't have the space to name, not only brought together athletes from around the world but also provided an opportunity for Edmontonians to come together and celebrate their love of sports and active living. The passion and commitment displayed by both the participants and the fans were truly inspiring and demonstrated the power of sports to bring people together. 
If you're planning to hit up one of Edmonton's incredible sporting events in 2023, make sure you book your hotel stay through Edmonton's Best Hotels. Not only will you enjoy the comfort and convenience of top-notch accommodations, but you'll also be eligible for up to $225 in rewards.
By booking your hotel through Edmonton's Best Hotels, you'll have access to a wide range of options to suit every budget and preference. And with the added bonus of rewards, you'll have even more reason to enjoy your stay in Edmonton.
Get ready to experience the excitement of Edmonton's sporting events in style! Book your hotel through Edmonton's Best Hotels and take advantage of our 1, 2, 3 Reward Deal, where you can get up to $225 in rewards back just for getting a good night's sleep!
Know someone who's a huge sports fan & loves to travel for new sporting experiences? Share this post with them!