Edmonton is a city known for its vibrant cultural scene, and in 2022, it did not disappoint. The city played host to a variety of exciting events that brought people together from all over the world, creating unforgettable experiences and memories. The city's cultural calendar was jam-packed with diverse events catering to different interests, from comedy festivals to film festivals, culinary celebrations to music events, and many others. 
Join us on a trip down memory lane as we revisit some of the most spectacular moments that Festival City had to offer in 2022. Let's look back at the best events that took place in Edmonton last year and relive the excitement and memories.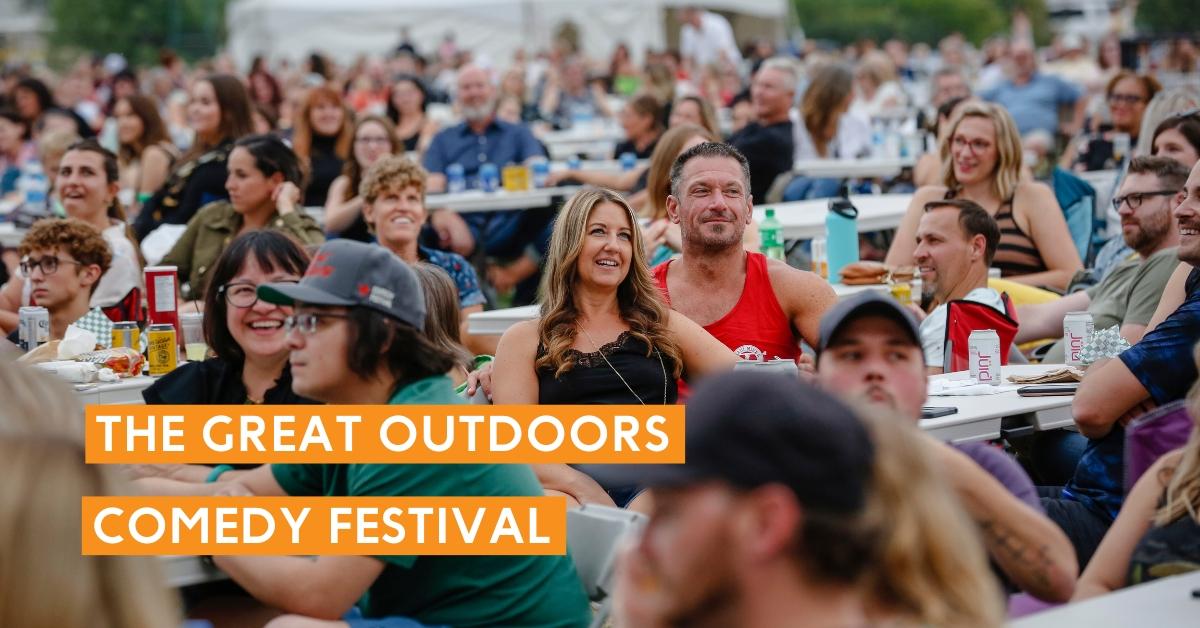 The Great Outdoors Comedy Festival
The Great Outdoors Comedy Fest was one of the most highly anticipated events of 2022, attracting audiences from all over the country. The festival is a celebration of all things funny, and always features a wide range of talented comedians. Among 2022's headliners was the inimitable Amy Schumer, who brought her signature style of irreverent and relatable humour to the stage. With her sharp wit and fearless approach to comedy, Schumer had the crowd in stitches the entire time. 
Another festival highlight was Tom Segura, who is widely regarded as one of the best stand-up comedians of his generation. Segura's edgy and unapologetic humour was a hit with the audience, and his performance was one of the most talked-about of the festival. Bobby Lee also brought his unique brand of humour to the festival, with his unfiltered and unpredictable approach to comedy. His performance was a testament to his ability to connect with audiences through his offbeat and irreverent style.
Overall, the Great Outdoors Comedy Fest showcased some of the best comedic talents in the world. From established veterans to up-and-coming comedians, the festival had something for everyone. It was a reminder of the power of comedy to bring people together and create unforgettable experiences.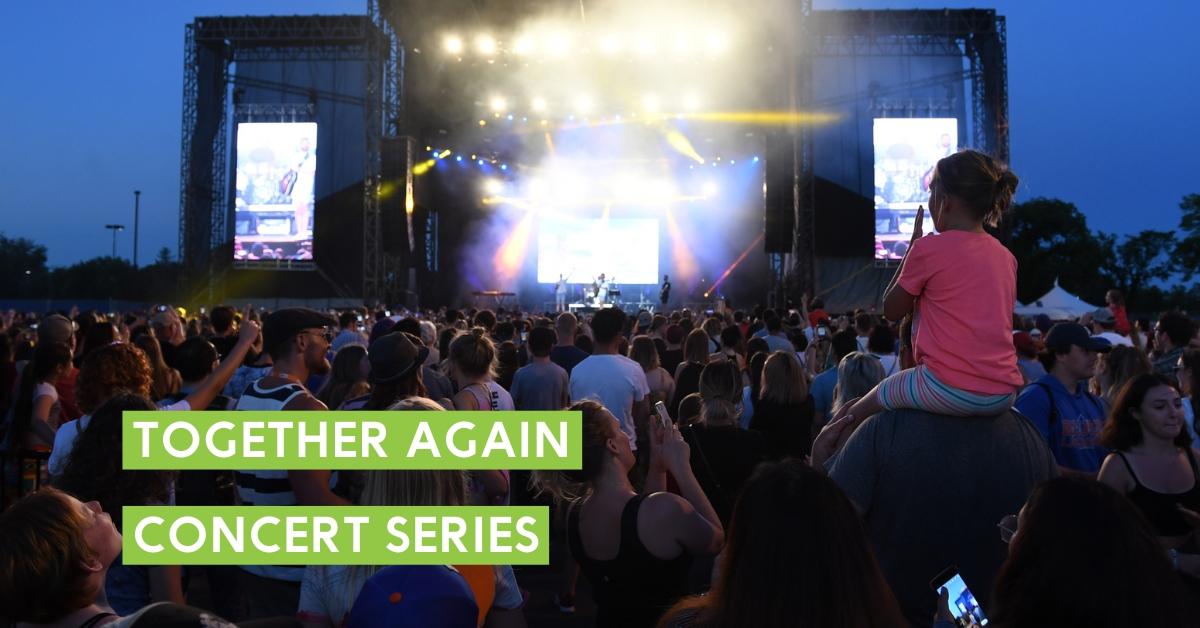 Together Again Concert Series
What started as a celebration of weathering the storm of the pandemic and showcasing how events could safely return on the heels of COVID-19, came back for a second year in 2022. 
The Together Again Concert Series was truly an unforgettable event that brought together music lovers from all over the country. Held at the Edmonton Exhibition Lands Racetrack Infield, the series featured a hybrid festival setup that allowed fans to enjoy live music in a safe and socially distanced way. With three shows over three days, the series featured various musical acts that kept audiences entertained from start to finish.
2022's lineup included some of the biggest names in Canadian music, like Paul Brandt, Johnny Reid, Kim Mitchell, and the Barenaked Ladies. Each artist brought their own unique style to the stage, from Paul Brandt's heartfelt country ballads to Kim Mitchell's classic rock hits. The Barenaked Ladies, who headlined the final night of the series, brought the house down with their high-energy performance and sing-along hits.
For a second year, the Together Again Concert Series was a testament to the power of music to bring people together and lift our spirits in tough times. The event was a huge success, and we can only hope that it will continue in the years to come, to inspire Edmontonians to come together, despite our differences, over our shared love of Canadian music.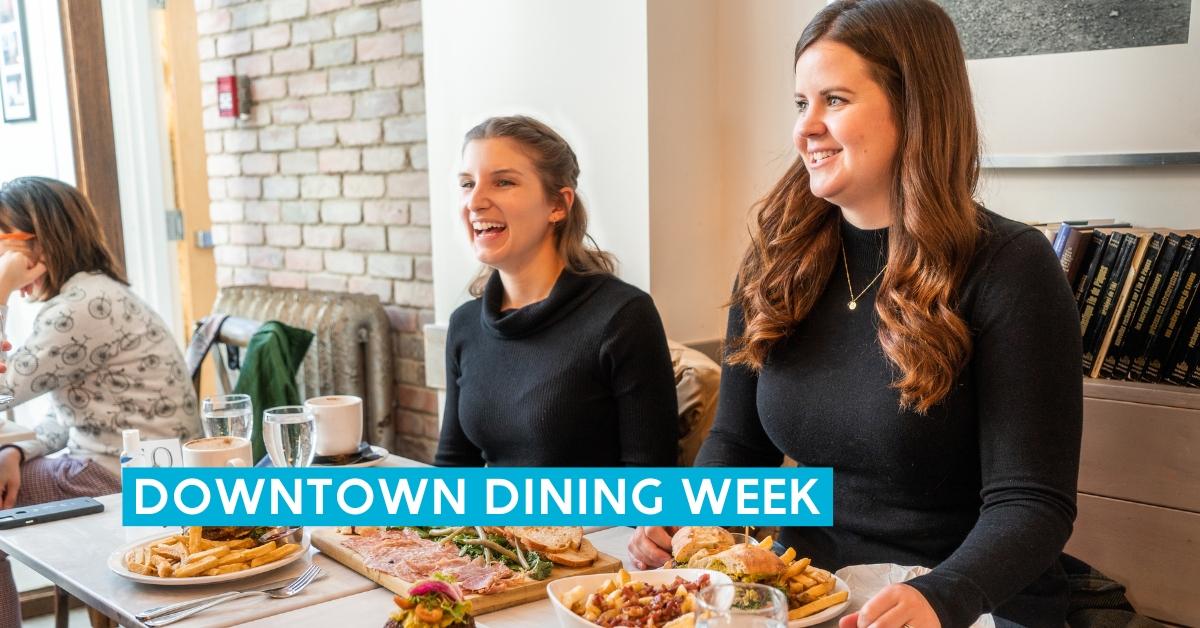 Downtown Dining Week
Downtown Dining Week is a week-long celebration, held yearly, of the culinary scene in downtown Edmonton. It offers visitors and locals the opportunity to try some of the city's best restaurants at discounted prices. The event is organized by the Downtown Business Association, and it has become a popular fixture in the city's cultural calendar. 
During the week-long event, participating restaurants offer special multi-course menus at a fixed price. This allows diners to try a variety of dishes and experience different restaurants without breaking the bank. Each restaurant's chefs carefully curate the menus to showcase their signature dishes and unique style.
The event is not only a celebration of the delicious food on offer, but also a recognition of the resiliency of the hospitality industry in downtown Edmonton. Over the past few years, the city has seen a growth in the number of restaurants and cafes, and Downtown Dining Week is an excellent opportunity to showcase the creativity and innovation of these renowned eateries. In 2022 Downtown Dining Week was no exception, with 55+ downtown Edmonton restaurants participating and showcasing their delicious offerings.
Overall, Downtown Dining Week is a celebration of the diversity and vibrancy of Edmonton's restaurant industry. It's an opportunity to try new restaurants, taste different cuisines, and appreciate the creativity and talent of the chefs and restaurateurs who make the city such a fantastic place to eat.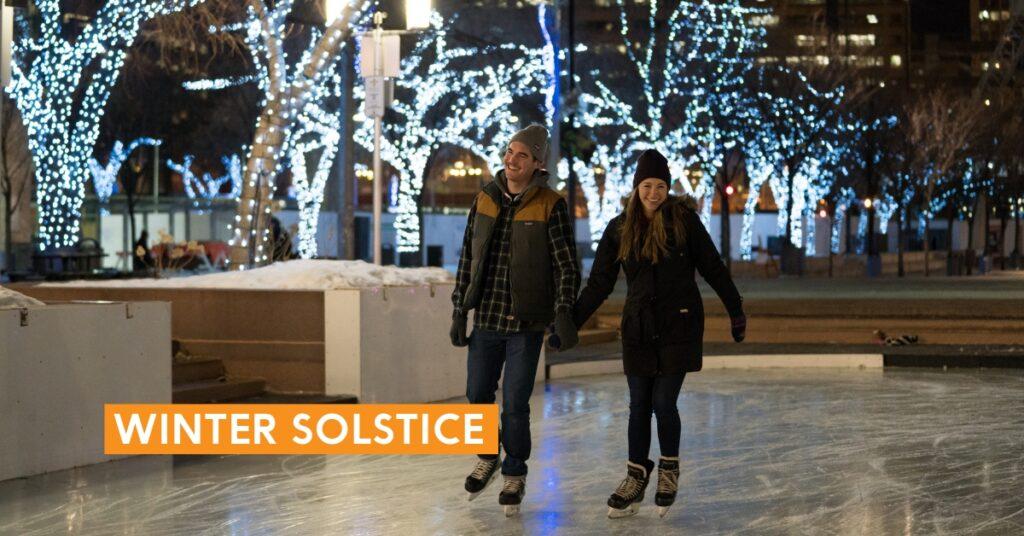 Winter SolstICE
Winter SolstICE was a new festival to Edmonton in 2022. The festival was a celebration of all things winter and served as a reminder to Edmontonians that we should embrace the beauty of the season. The festival is sure to become a beloved tradition in Edmonton! 
The inaugural Winter SolstICE event series featured ten days of winter adventure and entertainment for the whole family. There were a variety of special events held throughout the festival, including a massive snow maze, called Snow Way Out, in the Fan Park, skating with Santa in the Plaza, and the Oilers Skills Competition, which showcased the skills of the Edmonton Oilers and Oil Kings hockey players.
One of the most popular events during the festival was the epic New Year's Eve celebration. For it's first year, the celebration included a tailgate party, a watch party for the Edmonton Oilers game, a post-game show with live music from Brett Kissel, fireworks displays, and other winter-themed activities that brought the community together to ring in the new year. Like any good New Year's Eve celebration, it was a time to gather together with friends and family, celebrate the year behind us, and look forward to the opportunities of the new year ahead.
Winter SolstICE 2022 was a celebration of Edmonton's unique winter culture and a chance to experience the joy and beauty of the season. What a great a reminder that even in the coldest, darkest times, there is always light and hope to be found.
In 2022, Edmonton once again lived up to its reputation as a tourist destination and cultural hub, rich in diverse and enriching experiences that brought people together from all around the world. The dynamic array of events, catering to different interests and preferences, is a testament to Edmonton's commitment to promoting cultural diversity and creating unforgettable experiences for visitors and residents alike. 2023 is sure to bring even more adventures, events, and festivals that will continue to showcase Edmonton as a must-see tourist destination. 
If you're planning a trip to Edmonton this year to take part in any of our incredible events, be sure to book your stay at one of our member hotels through Edmonton's Best Hotels to take advantage of our 1, 2, 3 Reward Deal, where you can get up to $225 in rewards back just for getting a good night's sleep!
Know someone who's looking for their next Alberta adventure? Share this post with them!