Music has long been recognized for its power to soothe the soul and lift our spirits, even in the most trying of times. Whether we're feeling anxious, stressed, or just in need of a little pick-me-up, there's nothing quite like the sound of our favourite artists to put us in a better frame of mind. 
And in 2023, plenty of amazing concerts are coming to Edmonton that promise to do just that. From the classic rock anthems of KISS and Bruce Springsteen to the country twang of Shania Twain and the pop-punk anthems of Blink-182, there's something for every musical taste and mood. So let's turn the lights low, crank the volume to 11, and look at some of the most highly anticipated concerts coming to Edmonton this year.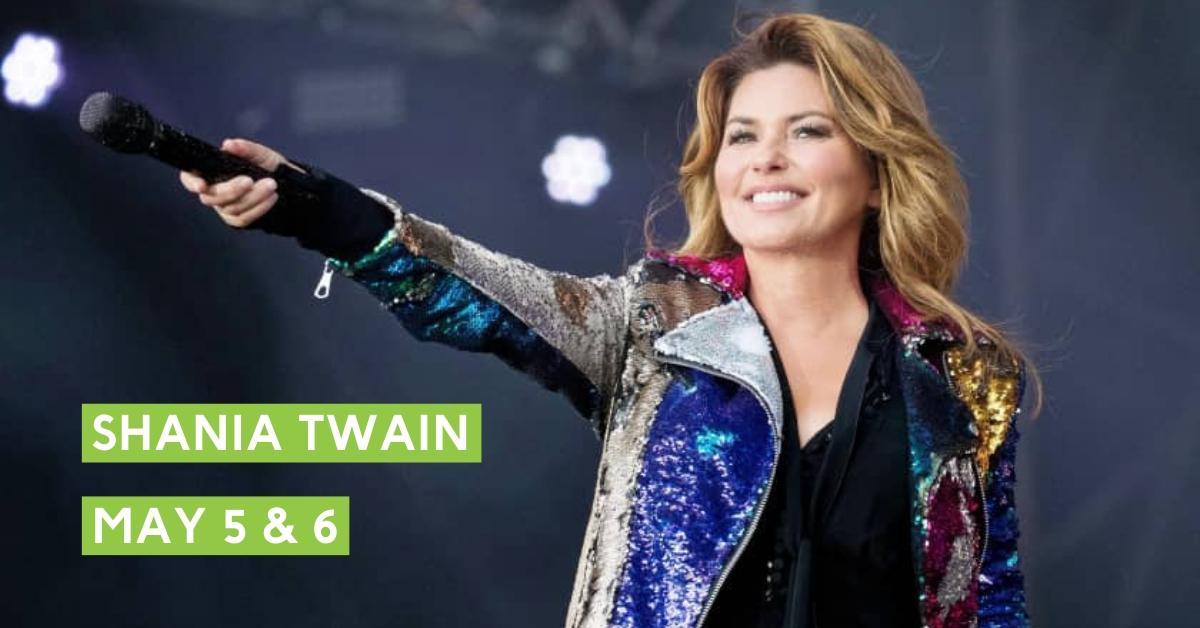 Shania Twain – May 5th & 6th, Rogers Place
Shania Twain is one of the most iconic country music stars of all time, and fans in Edmonton will have the chance to see her live on May 5th and 6th at Rogers Place as part of her Queen of Me Tour. The Canadian icon has sold over 100 million records worldwide and won countless awards for her catchy tunes and powerful vocals, making her a true superstar in the music industry. 
The Queen of Me Tour is all about celebrating Shania's incredible legacy and her journey as an artist. Fans can expect to hear some of her biggest hits, including "Man! I Feel Like a Woman," "That Don't Impress Me Much," and "You're Still the One," as well as newer tracks from her latest album, "Now."
But it's not just about the music – Shania is known for putting on a spectacular show with stunning visuals, elaborate costumes, and plenty of energy. Fans will be treated to a truly immersive experience, with Twain taking them on a journey through her career and personal life, all while delivering powerhouse performances. Choose your show and get your tickets here!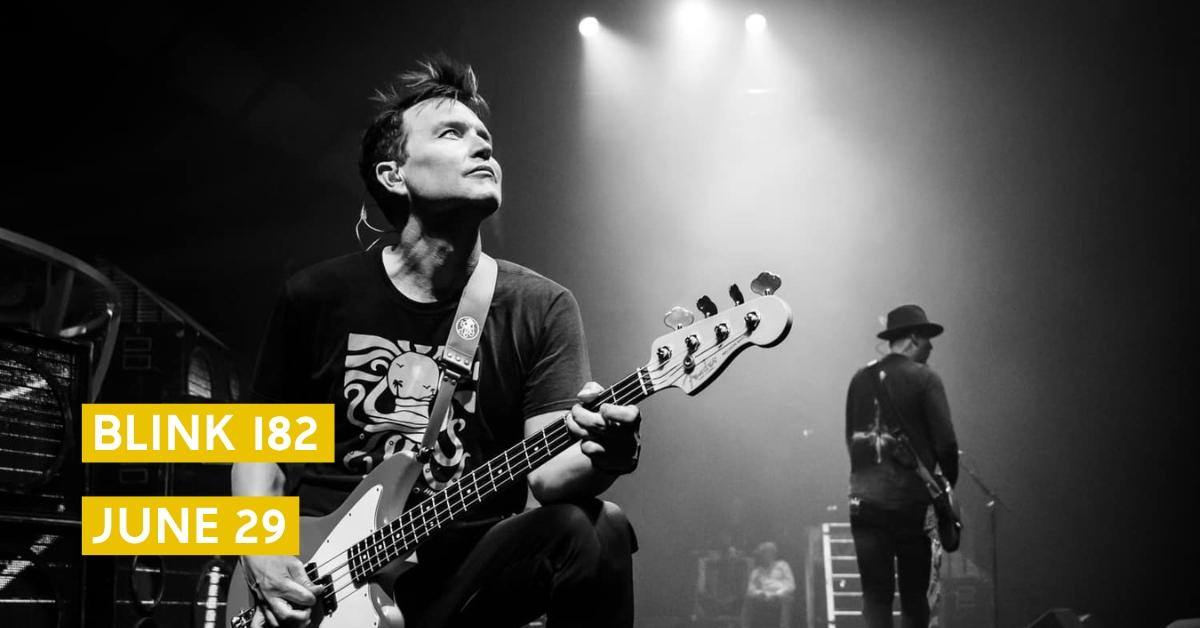 Blink 182 – June 29th, Rogers Place
Get ready for a night of high-energy music, catchy lyrics, and some serious nostalgia this summer because Blink-182 is coming to Edmonton and will take centre stage at Rogers Place on June 29th!
Blink-182 is one of the most unforgettable pop-punk bands of all time, known for their catchy hooks, irreverent humour, and wild live shows. With hits like "All the Small Things," "What's My Age Again?," and "I Miss You," they have been a staple of alternative rock radio for over two decades.
And the best part? They're still going strong! With new music on the horizon and a renewed sense of energy, Blink is sure to deliver an incredible performance at Rogers Place. Fans can expect to hear both classic hits and new tracks, all with the signature Blink sound that we've known and loved since the first time we saw them at Warped Tour.
So dust off your old Blink t-shirt, bring your friends, and get ready to sing along to all your favourite pop-punk anthems in the middle of the pit at Rogers Place on June 29th. It's going to be a night to remember! Get your tickets here!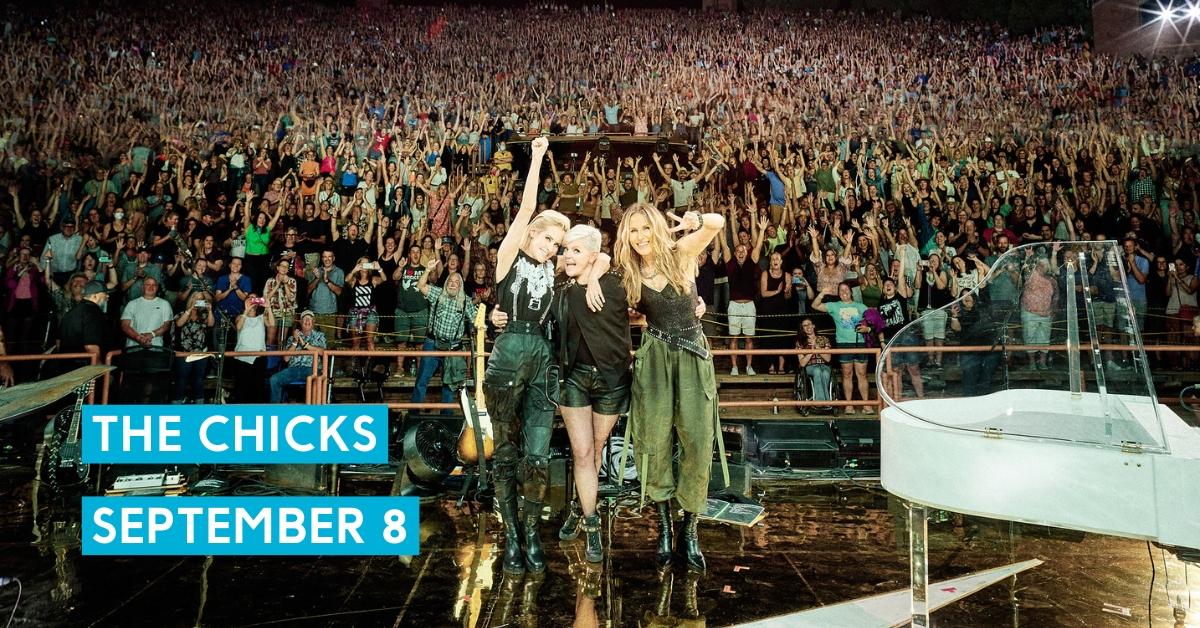 The Chicks – September 8th, Rogers Place
Hey there, country music fans! Are you ready for a night of incredible vocals, empowering lyrics, and good ol' fashioned fun? Then you won't want to miss the Chicks' upcoming concert at Rogers Place on September 8th! 
The Chicks – formerly the Dixie Chicks – have been making music for over two decades and have won an impressive 13 Grammy Awards throughout their career. Their music is known for blending traditional country sound with a modern edge, often tackling themes of love, loss, and social issues.
The "DCX MMXVI" tour is a celebration of their impressive legacy, with a mix of old favourites and new tracks from their latest album, "Gaslighter." In addition, fans can expect to hear some of their biggest hits, including "Wide Open Spaces," "Goodbye Earl," and "Not Ready to Make Nice."
But their powerhouse vocals and thought-provoking lyrics aren't the only things the Chicks are known for. They're also very outspoken on social and political issues, and their music often reflects that. Their latest album, "Gaslighter," is a powerful statement about personal empowerment and standing up for oneself in the face of adversity. Get your tickets here!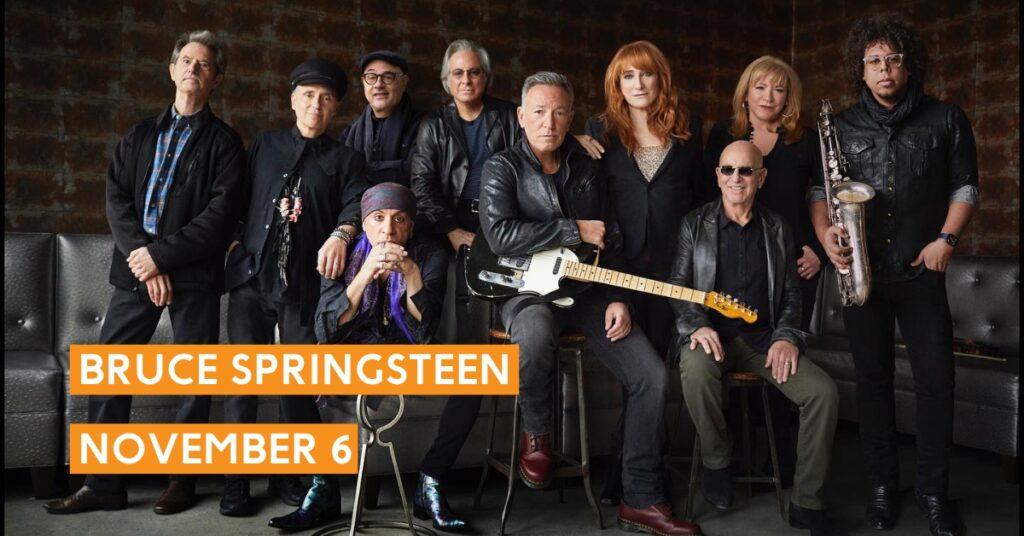 Bruce Springsteen – November 6th, Rogers Place
Calling all fans of classic rock and roll – the Boss is coming to town! That's right, Bruce Springsteen and the E Street Band will be taking the stage at Rogers Place on November 6th for what is sure to be an epic night of music.
Bruce Springsteen is one of the most influential musicians of our time, known for his raspy vocals, gritty guitar riffs, and soulful lyrics. He has been rocking stages all over the world for over 50 years, and he shows no signs of slowing down. Fans can expect to hear hits like "Born to Run," "Thunder Road," and "Dancing in the Dark," as well as some of his newer tracks.
The Boss' live shows are legendary for their energy, emotion, and audience interaction. He has a way of making every fan feel like they are a part of something special like they are all in it together. And with Rogers Place as the venue, we can only imagine the kind of magic that will be created on that stage. Get your tickets here!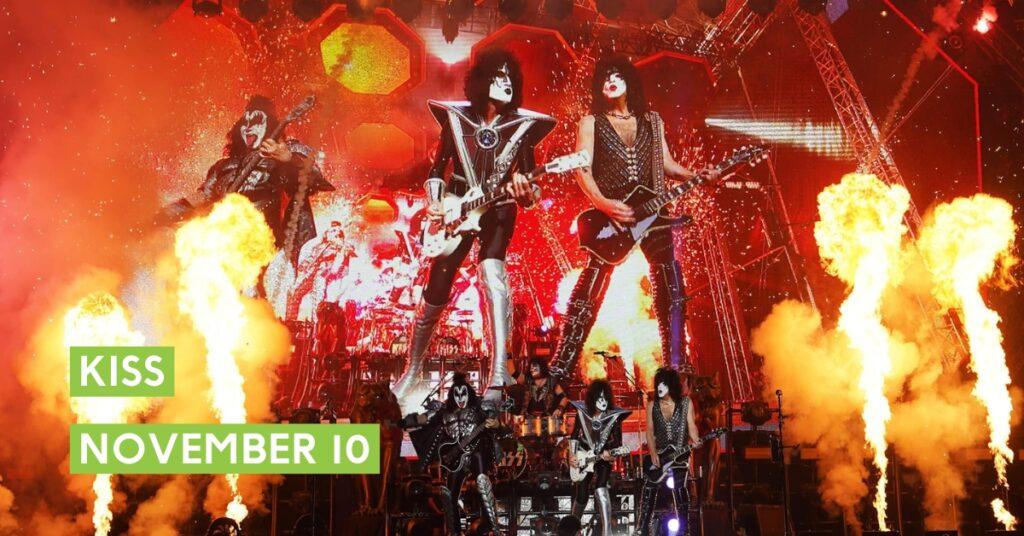 Kiss – November 10th, Rogers Place
Get ready to rock and roll all night and party every day, Edmonton! Because KISS is coming to town, and they'll be rocking our socks off at Rogers Place on November 10th!
Their over-the-top stage shows, iconic makeup and costumes, and explosive performances are what this legendary band is known for, and November 10th won't be any different. KISS has been entertaining audiences around the world for over 40 years, and with hits like "Rock and Roll All Nite," "Detroit Rock City," and "Beth," they have become one of the most recognizable bands in rock history.
But they're more than just a band, aren't they? KISS is an entire experience. From their elaborate costumes and stage setups to their pyrotechnics and confetti cannons, they know how to put on a show. And with Rogers Place as the venue, you know that they will be taking things to the next level!
So get ready to be blown away by the spectacle that is KISS. Whether you're a lifelong fan or just discovering their music for the first time, this concert is sure to be an unforgettable experience. So put on your best face paint, grab your friends, and get ready to rock out with KISS at Rogers Place on November 10th. Let's show them how we do it in Edmonton! Get your tickets here!
BONUS: We've heard the rattling of rumours that the Rolling Stones may be coming to Edmonton this year! No tours have been announced as of yet, but the rumour mill is on fire. So keep your eyes tuned to our social media for more information about a potential Stones show as it drops!
Edmonton is set to host some of the biggest concerts of 2023, featuring legendary musicians who are sure to soothe your soul with their incredible music. From Shania Twain to Blink-182, The Chicks, Bruce Springsteen, and Kiss, these concerts are a must-see for any music lover. Don't miss out on the opportunity to see your favourite artists live! Remember to book your hotels through Edmonton's Best Hotels to take advantage of the 1, 2, 3 Rewards Deal and get up to $225 in free rewards. So, what are you waiting for? Book your tickets and accommodation now and get ready to experience the magic of live music in Edmonton! 
Know someone who's a concert king or queen? Share this post with them!