Edmonton is a city that is as much about nature as it is about urban life. With its wide-open spaces, stunning landscapes, and vibrant greenery, Edmonton offers many opportunities for outdoor enthusiasts and nature lovers. Edmonton is where you can find adventure around every corner. 
Whether you're a local or a first-time visitor, there are plenty of places to explore that offer a chance to connect with nature. With its abundance of national parks, urban green spaces, and wildlife, our city is a perfect destination for nature lovers of all kinds. In this blog post, we'll look at some of the top destinations you should add to your must-visit list when in Edmonton. So, pack your bags, lace up your hiking boots, and get your adventure on in YEG!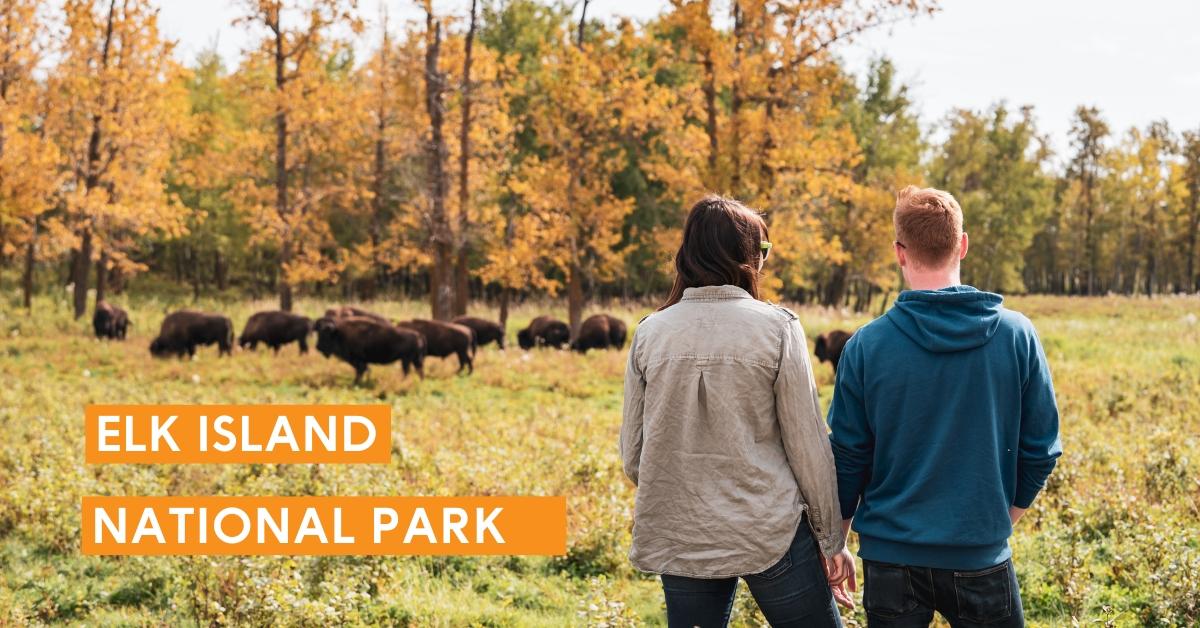 Elk Island National Park
Elk Island National Park is a natural wonder 35 kilometres east of Edmonton. Spanning over 194 square kilometres, the park is a protected area home to a wide variety of wildlife. Visitors can spot majestic elk, bison, moose, and deer roaming freely through the park. In addition to the wildlife, the park also offers visitors the opportunity to view the Northern Lights, which dance across the night sky and make for an unforgettable stargazing experience. 
The landscape of Elk Island National Park is just as diverse as its wildlife. The park features a range of habitats, from dense forests to open wetlands and rolling grasslands. Visitors can explore these different environments by hiking or biking along the many trails that wind through the park. The park has over 80 kilometres of trails that offer stunning views of the surrounding landscape and plenty of opportunities to spot wildlife along the way.
For those who want to learn more about the history and ecology of Elk Island National Park, guided tours are available. These tours offer visitors a chance to explore the park's natural wonders with a knowledgeable guide who can highlight exciting features and share information about the park's wildlife and ecosystem.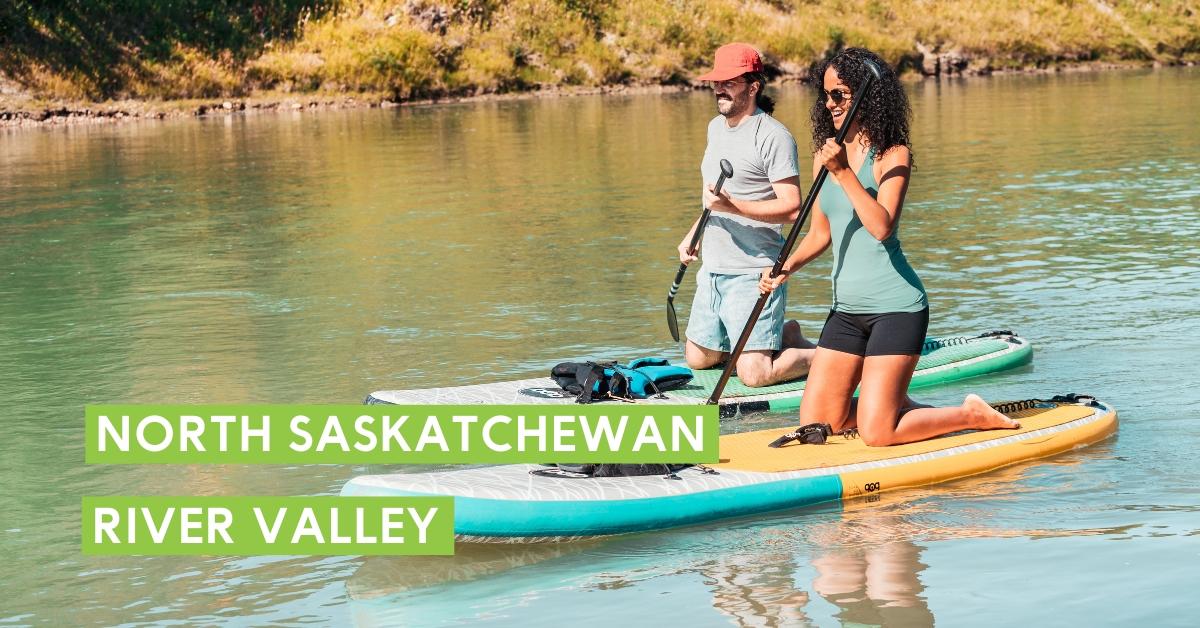 North Saskatchewan River Valley
The North Saskatchewan River Valley is an expansive green space that runs through the heart of Edmonton, covering an area of over 18,000 acres. It is a natural oasis amid the city that offers a variety of outdoor recreational activities for visitors. The river valley is home to several hiking and biking trails that wind through the park, offering stunning views of the river and the surrounding landscape. These trails are perfect for both leisurely walks and challenging hikes. 
The North Saskatchewan River Valley is home to several attractions, including the Muttart Conservatory. The Muttart is a botanical garden with four distinct glass pyramids. Visitors can marvel at the diverse flora on display, including tropical, arid, and temperate plants.
In addition to hiking and the Muttart Conservatory, visitors to the North Saskatchewan River Valley can also explore the park by taking a segway tour or renting a bike. A segway tour offers a fun and unique way to see the park's highlights, and it's perfect for those who want to cover more ground in less time. Alternatively, renting a bike allows visitors to explore the park at their own pace, with plenty of opportunities to stop and take in the beautiful scenery along the way.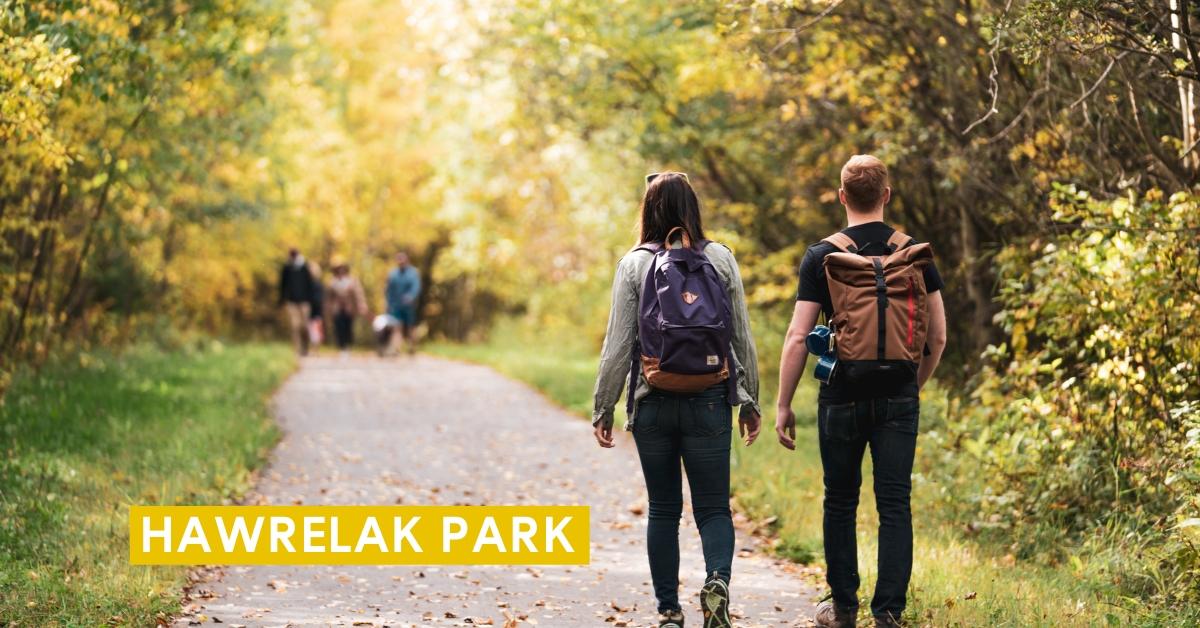 Hawrelak Park
Hawrelak Park is one of Edmonton's most popular outdoor destinations, spanning over 68 hectares in the heart of the city. The park is a favourite among locals and visitors alike, thanks to its many amenities and beautiful natural surroundings. One of the park's standout features is its lake, a popular spot for fishing, boating, and other water activities during the summer months.
In addition to the lake, Hawrelak Park also boasts several other amenities that make it a great place to spend an afternoon. The park features a large picnic area with tables and BBQ pits, making it the perfect spot for a family gathering or a casual get-together with friends. Several playgrounds are scattered throughout the park, providing endless entertainment for kids of all ages.
For those who love to hike or bike, Hawrelak Park has several trails that wind through the area, offering stunning views of the surrounding landscape. These trails are perfect for a leisurely walk or a challenging hike, and they provide an opportunity to escape the hustle and bustle of the city and connect with nature.
During the winter months, Hawrelak Park transforms into a winter wonderland, with the lake turning into a skating rink that attracts visitors from all over the city. The skating rink is open to the public and is free to use, making it a great opportunity for outdoor winter fun.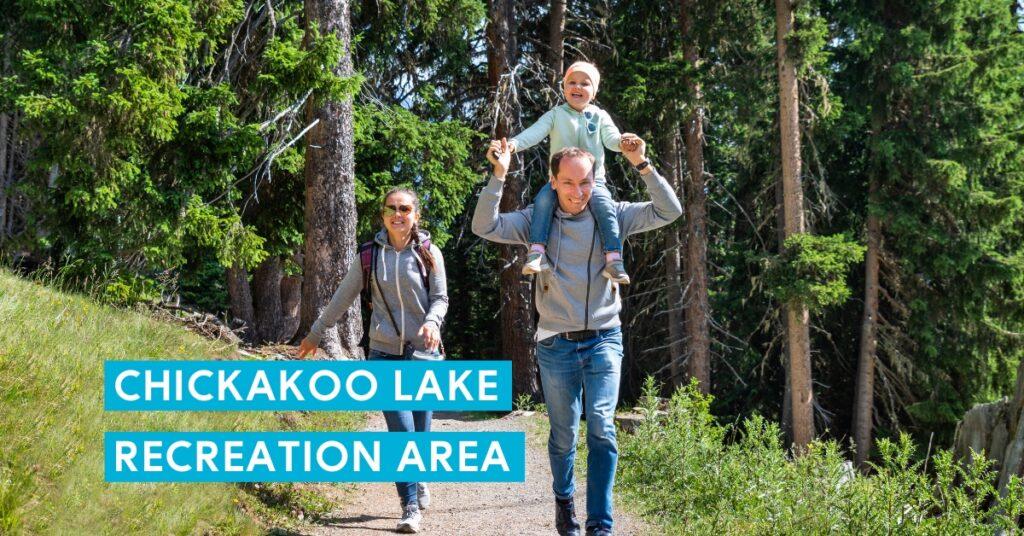 Chickacoo Lake Recreation Area
Head out on this 6.4-km loop trail near Parkland County, Alberta. Generally considered a moderately challenging route, it takes an average of 1 h 42 min to complete. This is a very popular area for cross-country skiing, hiking, and horseback riding, so you'll likely encounter other people while exploring. The best times to visit this trail are May through October. Dogs are welcome, but must be on a leash. 
This area offers a fantastic wide trail that is well-marked, with lots of benches and picnic tables. The trail starts and ends on the novice and intermediate sections where there are more people and families. The advanced section is not super long, but has some good up and down and is a bit quieter, so the more challenging areas are definitely more of a natural escape. Overall, this is a good spot for families but folks do not recommend the loop if looking to escape the crowds of the city.
Edmonton is a city that has something for everyone, especially outdoor enthusiasts! So whether you're looking for a quick day trip or an extended stay, there are plenty of opportunities to explore the area's natural beauty, take in the sights, and spot some local wildlife in their natural habitat. 
Remember, when booking your stay in Edmonton, be sure to book through Edmonton's Best Hotels to take advantage of our 1, 2, 3 Reward Deal and get up to $225 in rewards, including Prepaid Mastercards, Ultimate Dining Cards, and gas cards. We hope you enjoy your outdoor adventure in Edmonton!
Know someone who's an outdoor adventure travel junkie? Share this post with them!