There are but a few days left this season to spend time outdoors soaking up the sun under blue skies in the crisp Fall air.  So why not get one more historical walking tour under your belt?  
Located a bit northeast of downtown, Highlands has an interesting story.  Named as part of a contest held by the owners of the land, Magrath-Holgate & Co., in or around 1910, The Highlands was planned as a high-end community for wealthy Edmontonians.  Bidwell Holgate and William Magrath were real estate investors responsible for the development of the Highlands and built their own grand homes in the neighbourhood.
While many impressive homes were built, development slowed during a recession in 1913.  Over the years, building of the neighbourhood continued with a mix of different types of houses, and architecture. We've taken the liberty of picking some fantastic options for you to explore in Edmonton's Highlands neighbourhood.  
Let's get going!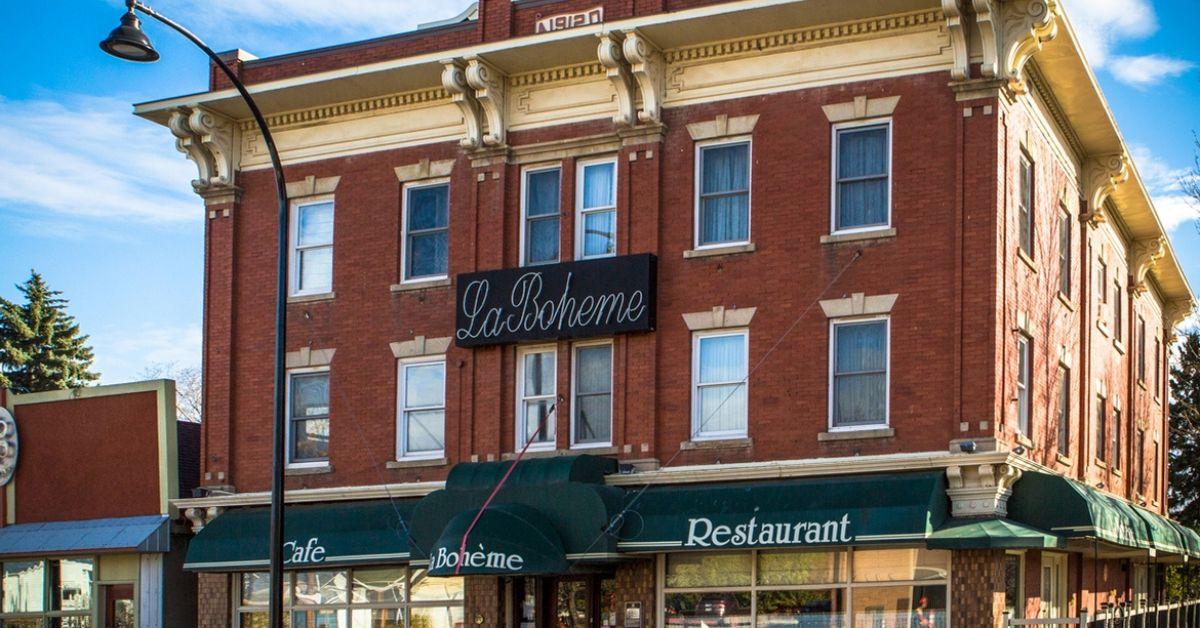 Begin your tour at the Gibbard Block with burgers at Fox Burger.  Whether you choose to dine-in at the main floor restaurant or on the rooftop patio, you'll love the burgers with a side of garlic fries or spicy mozza sticks.  
The Gibbard Block is actually the START of your tour, as the building is one of the first in The Highlands neighbourhood.  Built in 1912, Edmonton's Urban Growth Period, it was originally luxury apartments with retail on the main level.  The architectural style is Classical Revival, with its brick structure, lintels, flat roof and rectangular shape.
Walk south into Highlands to reach the mighty mix of beautiful homes, many originally built as part of the vision of Magrath – Holgate & Co..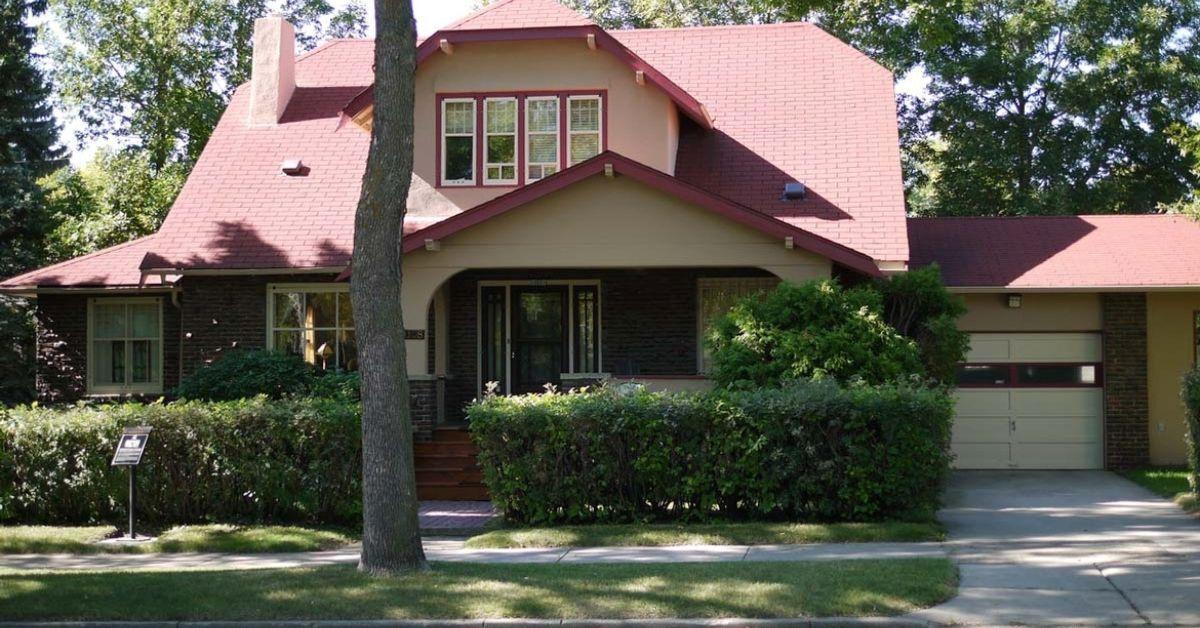 Built in 1927 during Edmonton's War Years period, the William Brown residence is a blend of Clinker and Craftsman architecture.  The house features clinker brick exterior and Craftsman-style hipped gabled roof, a large veranda and front dormer.
Named for the architect who designed it, William Brown designed and built ten houses in the neighbourhood, 6 of which were on the same street as his own home.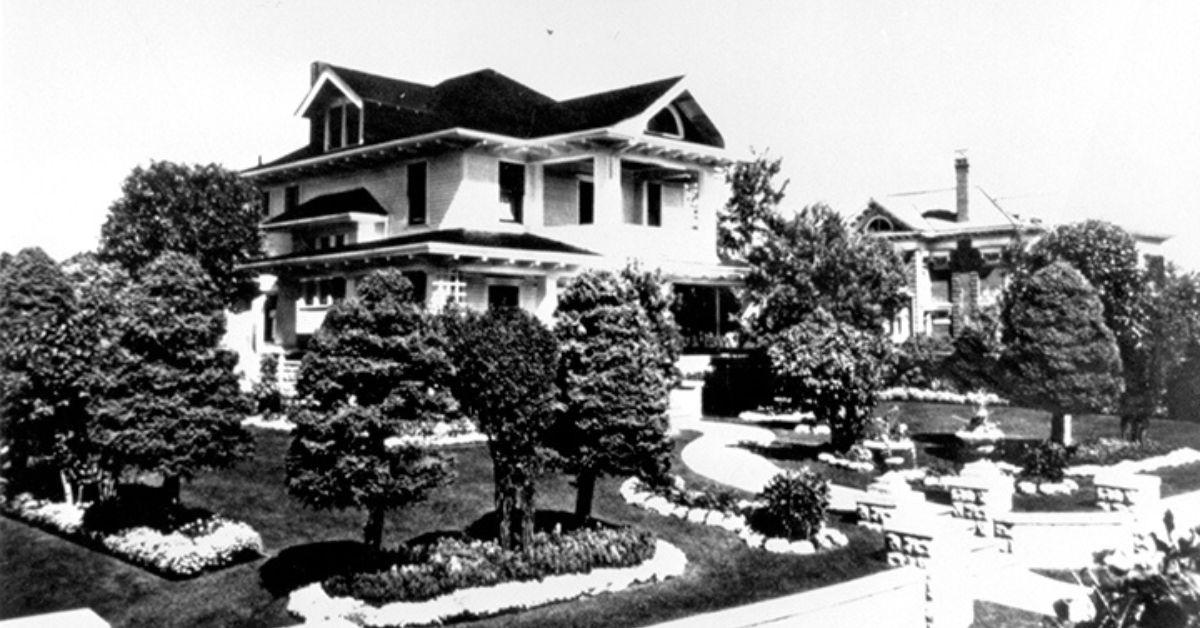 The Ash Residence was one of the original spec houses built by Magrath-Holgate & Co. as a way of drawing in well-to-do Edmontonians to buy in the Highlands.  It was the home of William Thomas Ash and his family.  Ash together with his brother, was the owner of Ash Brothers Diamond Hall, a well-known local jeweller and watchmaker.
The house was built in 1912, during the city's Urban Growth period, and is an example of the Foursquare architectural style with its clapboard siding, bay window, pillars and veranda.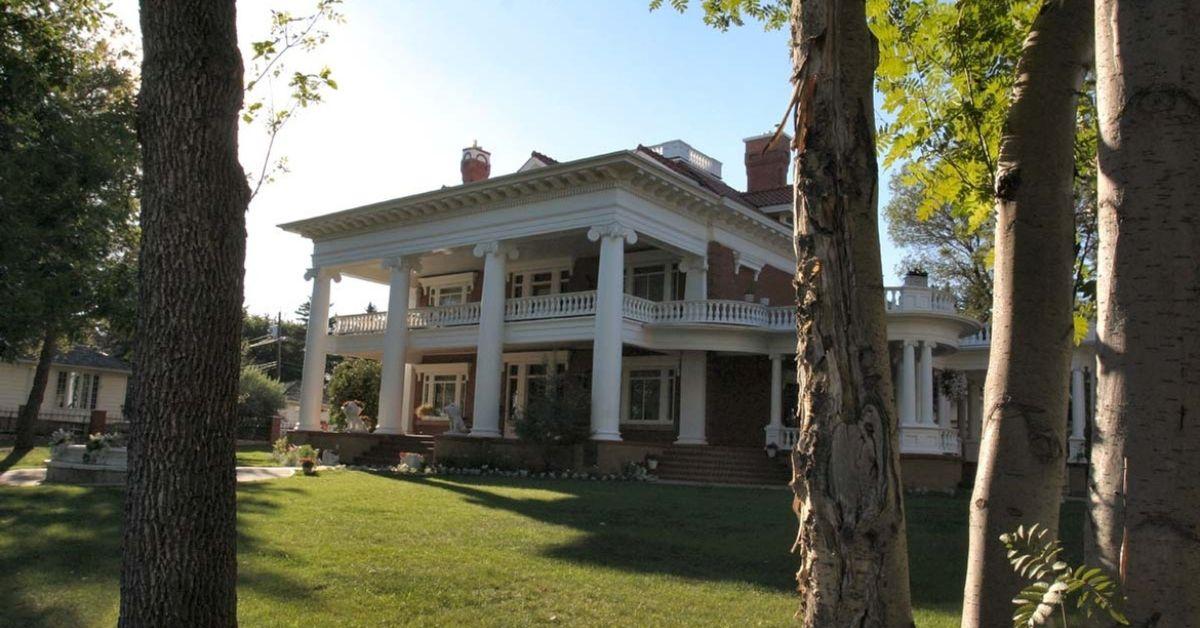 Everyone in Edmonton knows the Magrath Mansion.  It is so revered, when it was listed in 2020 and subsequently sold in August 2021, it made the news multiple times.  As one of the city's most recognizable landmarks, it's no surprise.  
Built in 1912 during the Urban Growth period for William Magrath, the house is an example of Classical Revival architecture.  It is ornate and imposing… 3 stories, fourteen rooms, two-storey veranda, dormers and columns.  Inside, it is finished with oak panelling, linen wall coverings and a large winding staircase.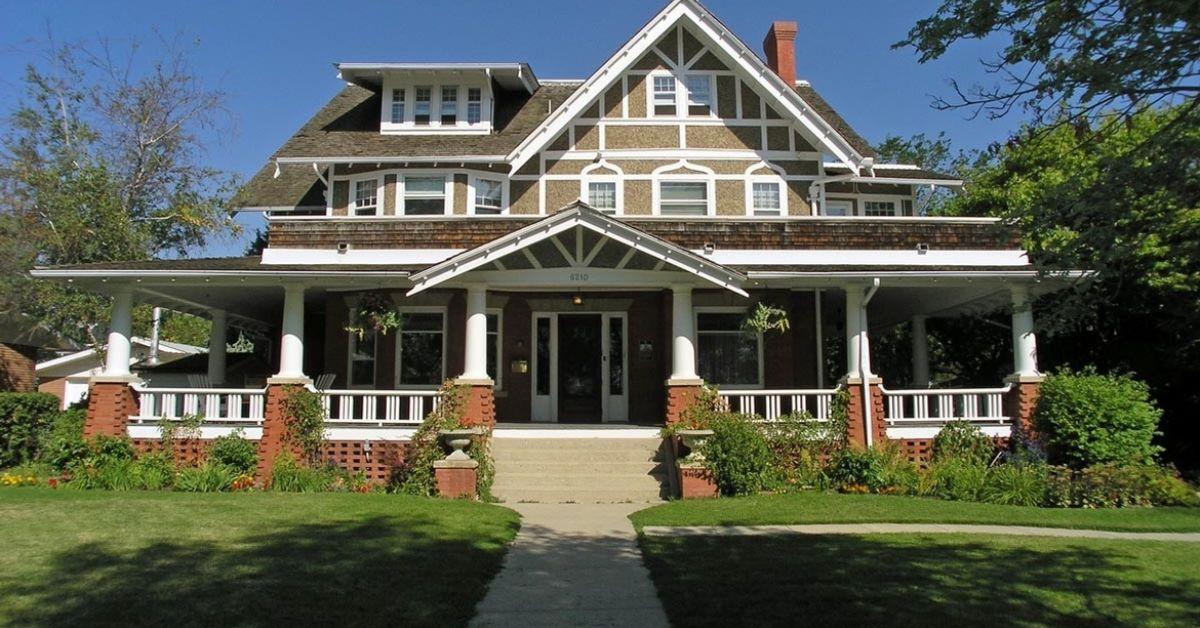 Bidwell Holgate, in addition to his business partner William Magrath, needed a grand home as well.  Just a few houses down on Ada Boulevard, the Holgate Residence is not quite the spectacle that the Magrath Mansion is, but it is still impressive.
Also built during the Urban Growth period, the home is a blend of two architectural styles – Arts & Crafts and Tudor Revival.  With 5500 square feet of living space, the home includes various luxurious elements such as a mahogany lady's parlour, hammered brass fireplace and hand-painted frescos throughout.
For full mapped walking instructions of this tour of the Highlands architecture, click here.
We sourced our historical and architectural information from the Edmonton Historical Board and the Edmonton Maps Heritage.  To add more stops to your walking tour or read more about those profiled here, check out their websites.
Oh, and if you love the idea of historical walking tours, check out our piece on the Strathcona neighbourhood, too.
Do you love free stuff and great hotels?  Before you go, we want to make sure you know about our amazing 1, 2, 3 Pick Your Rewards Deal.  Get prepaid Mastercards, gas cards, and dining cards valued at up to $225.  This isn't just something that seems to good to be true, it's just TOO GOOD!