In the heart of Edmonton lies a rich tapestry of Indigenous heritage waiting to be explored, understood, and celebrated. The city's landscape is not just defined by its towering skyscrapers and vibrant arts scene but is also deeply rooted in the history and culture of Indigenous peoples. Edmonton's commitment to Truth and Reconciliation is a testament to its dedication to acknowledging the past while working towards a more inclusive and harmonious future.
In this blog, we delve into the profound importance of Truth and Reconciliation in preserving Indigenous heritage and fostering understanding between Indigenous and non-Indigenous communities. There are many ways in which you can engage with this heritage, from visiting Indigenous cultural centers and museums to experiencing Indigenous art, participating in cultural events, and honouring sacred sites. Want to know how you can support Indigenous communities beyond your cultural experiences? Read on to learn more.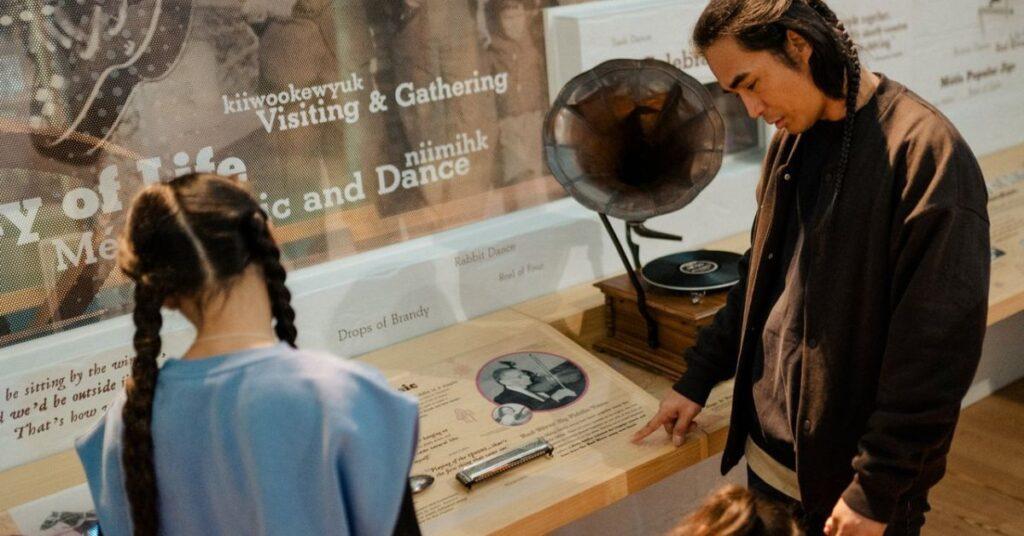 Understanding Truth and Reconciliation
To understand Edmonton's Indigenous heritage, we must first acknowledge the vital role of the Truth and Reconciliation Commission (TRC). The TRC was established to address the legacy of Canada's residential school system, where Indigenous children were forcibly removed from their families and subjected to cultural assimilation. This dark chapter in Canada's history left lasting scars on Indigenous communities, and the TRC played a crucial role in uncovering these truths.
Reconciliation is not just a buzzword; it is a commitment to healing, understanding, and building respectful relationships between Indigenous and non-Indigenous communities. By acknowledging past injustices and working together toward a better future, we can create a more inclusive and equitable society. Each one of us has a role to play in this process, whether it's through education, empathy, or advocacy.
Indigenous Cultural Centers and Museums
To truly understand and appreciate Edmonton's Indigenous heritage, one must begin by exploring its cultural centers and museums. Edmonton is home to several remarkable institutions dedicated to preserving and sharing Indigenous cultures, traditions, and histories.
The Royal Alberta Museum, for instance, houses a diverse collection of Indigenous artifacts, art, and exhibits that provide invaluable insights into the rich tapestry of Indigenous cultures in Alberta. The Indigenous Relations Gallery is a must-visit, offering a profound glimpse into the history and resilience of Indigenous communities.
Moreover, the Amiskwaciy Waskahikan (Beaver Hills House) at the University of Alberta is a beacon of Indigenous knowledge and heritage. It serves as both a cultural and educational space, offering programs, exhibitions, and workshops that engage visitors in meaningful dialogue about Indigenous issues.
These cultural centers and museums not only educate but also provide a platform for Indigenous voices to be heard, fostering a deeper understanding of Indigenous cultures and histories.
Indigenous Art and Performance
Indigenous art is a vibrant and integral part of Edmonton's cultural landscape. The city boasts a thriving community of Indigenous artists whose works span a wide range of mediums, from visual arts to music, dance, and theatre.
Indigenous art is not merely decorative; it is a powerful means of preserving cultural practices, sharing stories, and expressing Indigenous identity. Galleries like the Bearclaw Gallery and the Art Gallery of Alberta showcase the incredible talent and creativity of Indigenous artists. Their exhibitions are a testament to the enduring traditions and innovative expressions of Indigenous art.
Additionally, Edmonton offers numerous opportunities to experience Indigenous performances. The River Cree Resort & Casino often hosts Indigenous music concerts, showcasing the diverse sounds of Indigenous musicians and bands. Similarly, theatres like the Jubilee Auditorium regularly feature Indigenous dance and theatre productions, providing a unique chance to immerse oneself in Indigenous storytelling and culture.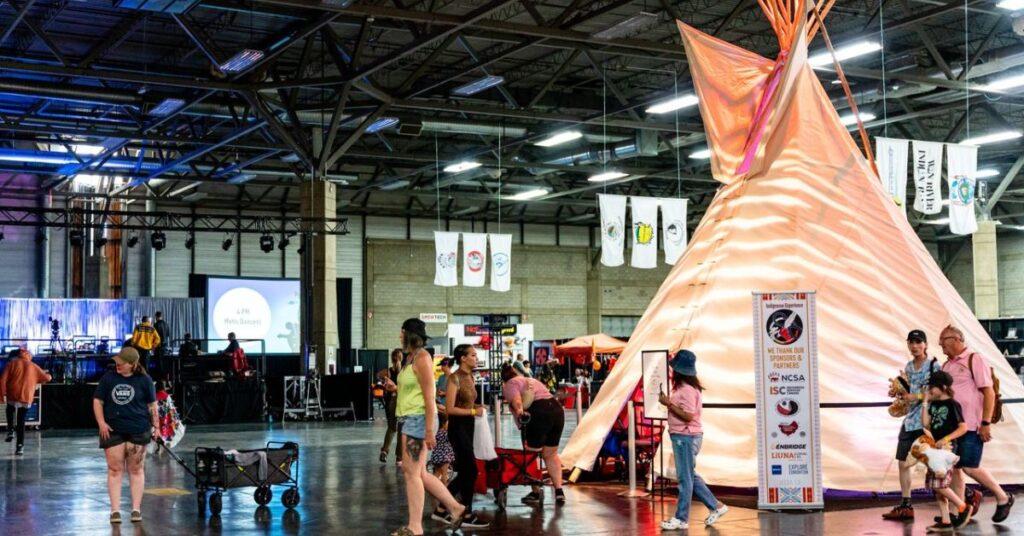 Participating in Indigenous Cultural Experiences
Beyond museums and galleries, Edmonton offers a plethora of opportunities to participate in Indigenous cultural experiences. Powwows, traditional ceremonies, and cultural workshops are just a few examples of how you can engage directly with Indigenous traditions and build connections with Indigenous communities.
One of the city's most celebrated events is the annual Enoch Cree Nation Powwow. This vibrant gathering features traditional dances, drumming, and a marketplace showcasing Indigenous art and crafts. It's a fantastic opportunity to witness the beauty of Indigenous culture in action and interact with Indigenous community members.
Various organizations offer cultural workshops where you can learn Indigenous practices such as beadwork, drum making, or traditional storytelling. These experiences provide valuable insights into Indigenous traditions and create a space for dialogue and connection.
Indigenous Landmarks and Historical Sites
Edmonton and its surrounding areas are adorned with Indigenous landmarks and historical sites that hold deep cultural and historical significance. These locations provide a tangible connection to the past and offer a unique opportunity to learn about Indigenous heritage.
Places like Elk Island National Park, located just outside the city, are home to sacred sites and traditional gathering places. Here, you can explore the region's natural beauty while respecting the land's cultural significance.
In the city itself, the Rossdale Power Plant, situated along the North Saskatchewan River, is an important historical site with ties to Indigenous history. This area is an integral part of the Edmonton River Valley's cultural landscape and is currently undergoing revitalization efforts.
Visiting these landmarks and historical sites allows you to appreciate their beauty and gain a deeper understanding of the Indigenous histories intertwined with the land.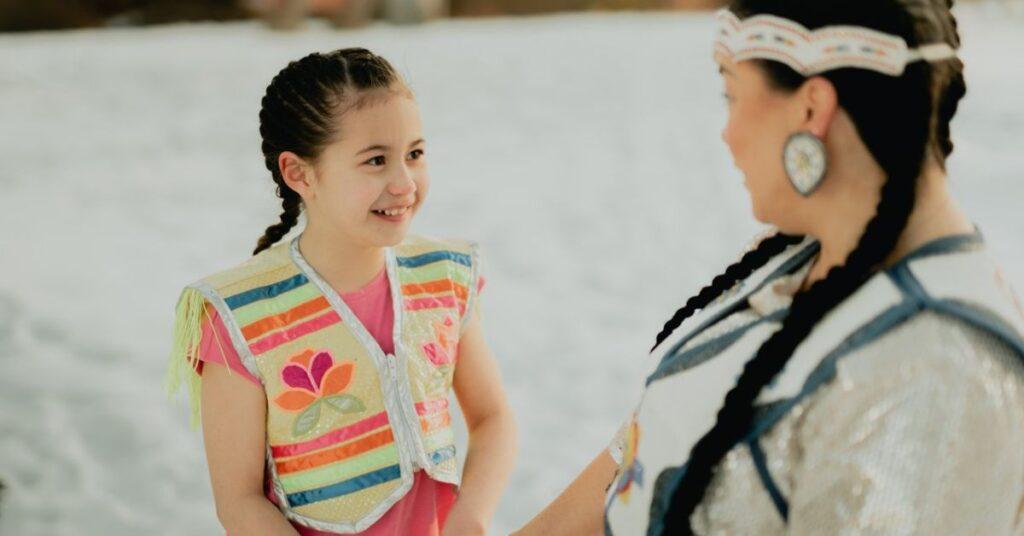 Supporting Indigenous Communities
Engaging with Indigenous heritage goes beyond cultural experiences; it also involves supporting Indigenous communities in tangible ways. Edmonton offers various avenues to contribute to the well-being and empowerment of Indigenous peoples.
One impactful way to support Indigenous communities is by patronizing Indigenous-owned businesses. From restaurants and shops to artisan markets, these enterprises offer a chance to enjoy Indigenous cuisine and purchase authentic Indigenous art and crafts.
Organizations like the Bent Arrow Traditional Healing Society and the Edmonton Native Healing Centre work tirelessly to provide essential services and support to Indigenous community members. Donating to or volunteering with these organizations is a meaningful way to give back to the community.
Responsible tourism is another avenue to support Indigenous communities. When visiting Indigenous cultural sites or attending events, be respectful of their customs and protocols. Seek permission when necessary, and be conscious of the impact of your presence.
Edmonton's Indigenous heritage is a treasure trove waiting to be discovered, celebrated, and supported. Truth and Reconciliation serve as guiding principles in our journey to honour this heritage, fostering understanding, healing, and respect between Indigenous and non-Indigenous communities.
As you explore Indigenous cultural centers, museums, art, performances, cultural experiences, landmarks, and historical sites in Edmonton, remember the significance of your role in this ongoing process. By actively engaging with Indigenous heritage, you contribute to the preservation of traditions, stories, and histories that are vital to our shared Canadian identity.
We invite you to continue this journey of understanding and supporting Indigenous communities in Edmonton and across the nation. Together, we can build a more inclusive, respectful, and harmonious future that values and celebrates the Indigenous heritage that enriches our lives.
Take advantage of the opportunity to deepen your connection to Edmonton's Indigenous heritage during your stay. Check out Edmonton's Best Hotels, where you can take advantage of our 1, 2, 3 Reward Deal and make the most of your visit to this vibrant and inviting city.
Know someone who wants a cultural adventure? Share this post with them!