Edmonton is the beautiful capital city of Alberta and one of Canada's fastest-growing cities, with plenty of things for the whole family to do and explore. With its rich history, there is an abundance of museums, stunning parks, and other family-friendly attractions to enjoy, nevermind the culinary talent! 
There's more than enough excitement to keep the whole family entertained, whether you're coming down for a summer of fun or a winter wonderland adventure. To help you plan your trip, here are our top picks for family-friendly activities in Edmonton.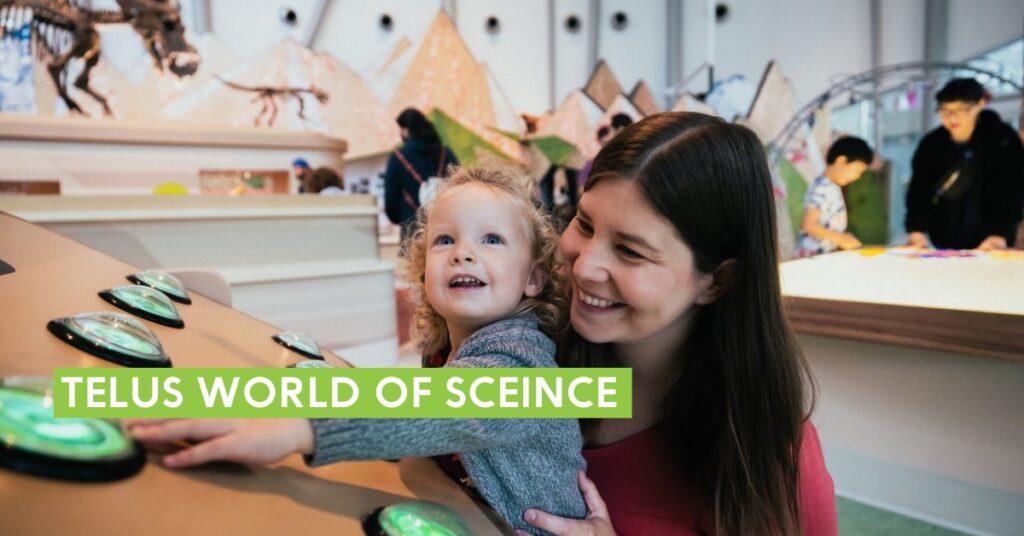 Telus World of Science
The Telus World of Science is an interactive science museum sure to delight children of all ages. With exhibits that showcase everything from outer space to the human body, there's something here for everyone. One of the highlights is the Zeidler Dome, which is an immersive digital planetarium that takes visitors on a journey through the universe. 
A wide range of themed galleries, such as the new Health Zone in the Allard Family Gallery, as well as IMAX films, are also available. Enter the S.P.A.C.E. Gallery to engage with interactive displays that include seeing a real Moon rock in person, operating a Mars rover, and even firing rockets!
Don't forget to pick up a "Do-It-Yourself Science Kit" from the gift store to keep the kiddos entertained long after the visit is done!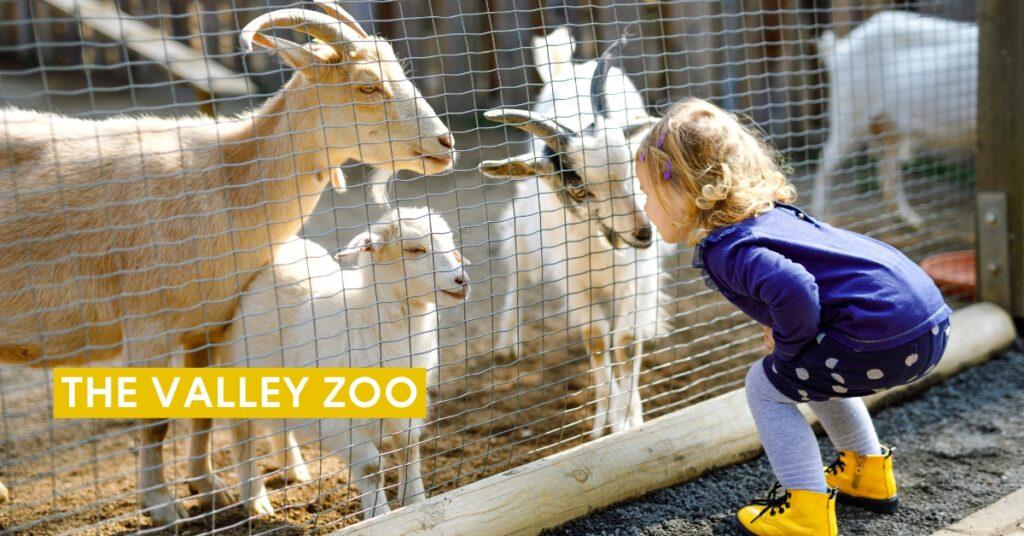 The Valley Zoo
The Edmonton Valley Zoo, home to more than 350 magnificent creatures (including arctic wolves, red pandas, and pythons), is a must-see for families visiting Edmonton. 
Children have a blast while learning interesting facts about conservation and the wonders of nature at the zoo as well as observing various animals in their natural habitats. Not only will this have their jaws hanging open in awe, but it will also open their eyes and hearts to the truth that animals are sentient beings with needs as complex as our own. This helps little ones to develop two of the most important qualities they might acquire – compassion and empathy for everything that shares our earth, be they human or animal.
To find out which animal caregivers will be giving a presentation each day, consult the zoo's daily schedule.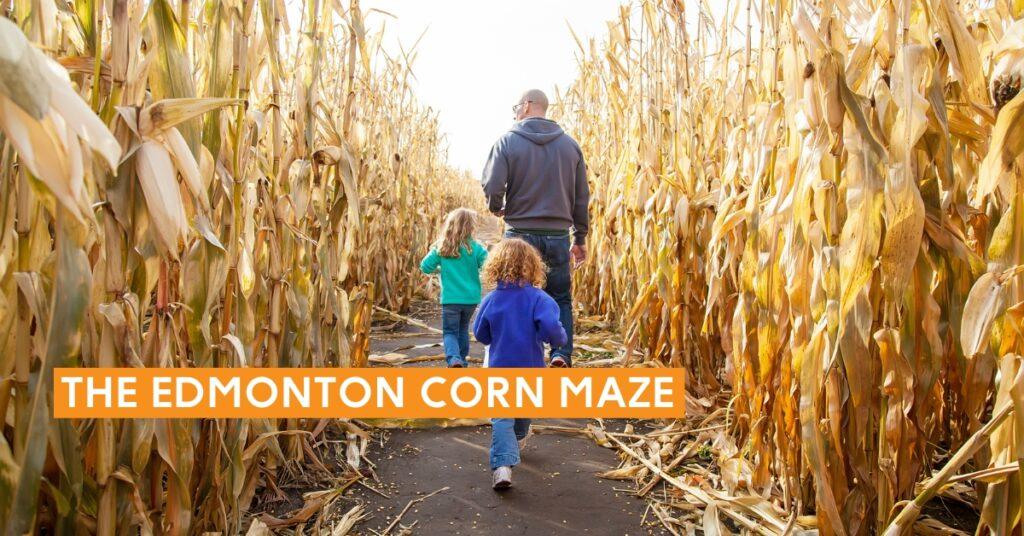 The Edmonton Corn Maze
The Edmonton Corn Maze is a fun and challenging outdoor attraction that is perfect for families. The maze covers over 10 acres and has multiple paths to choose from, making it a great activity for kids of all ages. 
Want to know the best part? Every year since 2001, Edmonton Corn Maze has designed a brand new maze, keeping the theme local and fun, to ensure a brand new experience for every visitor each and every year.
There are also many other activities on-site, including a petting zoo, a pumpkin patch, and a playground.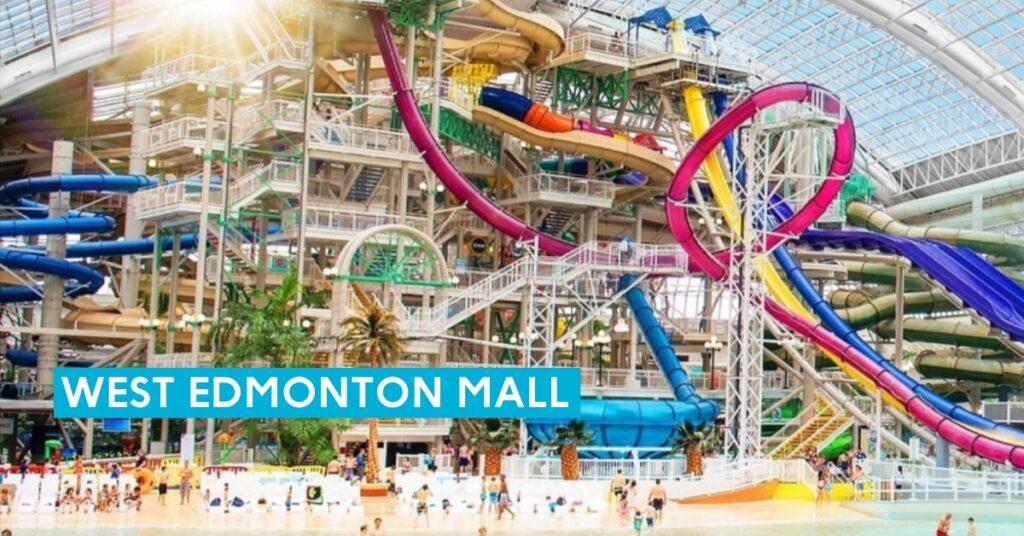 West Edmonton Mall
Another must-see attraction is the West Edmonton Mall – the biggest mall in North America and the 23rd largest worldwide! There are about 800 shops for you to look through, along with a number of dining options, two hotels, and lots of entertainment.
WEM can entertain any family for hours as it holds a host of activities beyond simply shopping You can stop for lunch or dinner and get quick meals at the food court, or you can choose to dine in at one of the mall's five-star restaurants. Have a fussy eater on your hands? No worries! There's something for every taste bud at West Edmonton Mall!
For families with older kids, the bowling alley is a fantastic place to blow off some steam. If you want to indulge your competitive side, there is a mini-golf course and a GoKart track there as well. While you're here, you can also participate in an escape game, go ice skating, ride a massive carousel, zoom down one of World Water Park's indoor waterslides, indulge your adventurous side on one of the massive indoor roller coasters, and on Saturdays, even see a sea lion performance. Whatever your interests, WEM has you covered.
Pro Tip: Visit World Waterpark – the second largest indoor water park in North America – with 17 waterslides, a toddler-friendly Cove, and even hot tubs for the adults, the whole family is in for a ride!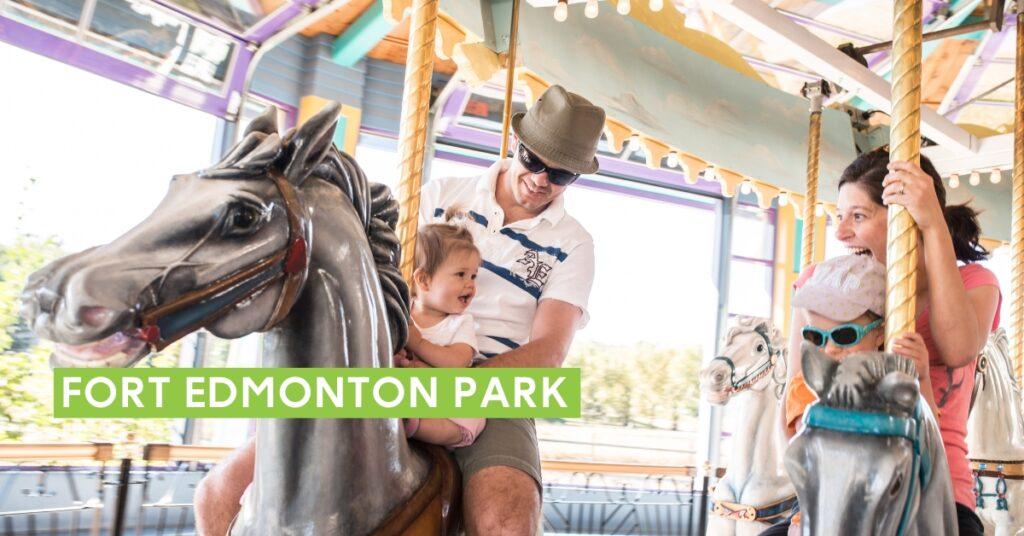 Fort Edmonton Park
Fort Edmonton Park is a living history museum that takes visitors back in time to the early days of Edmonton, honouring the city's rich history and heritage. The park features multiple historic buildings and exhibits, including a replica of the original Fort Edmonton. There are also many interactive exhibits that allow visitors to experience what life was like in the past. 
While you can stroll throughout the park, you don't have to, which is one of its best features! Instead, guests can ride their fully-operational steam train to view every area of the park.
Considering that trains were a common form of transportation during the eras the park focuses on, it's the perfect way to peruse the park. Horse-drawn carriages, automobiles, and streetcars are also available.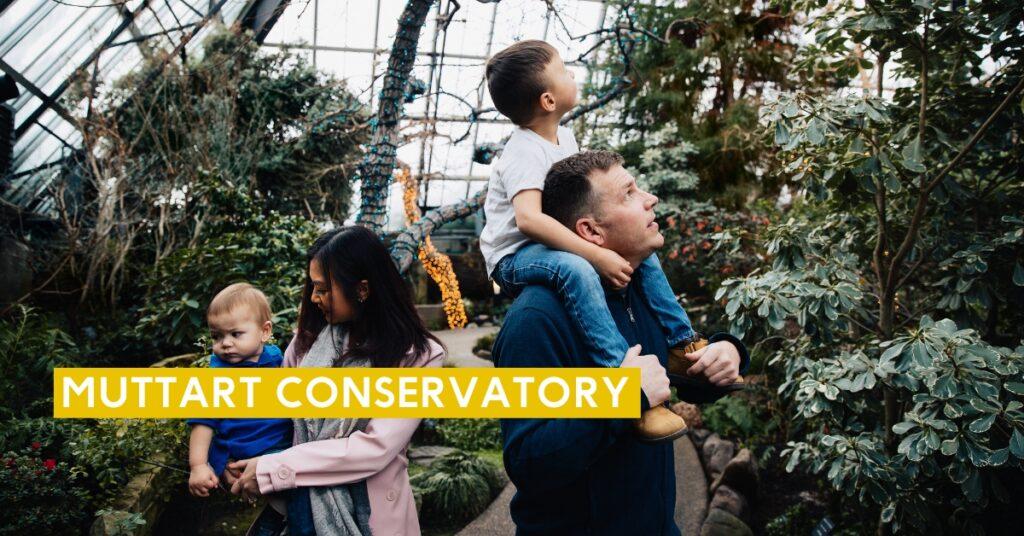 Muttart Conservatory
The Muttart Conservatory is a botanical garden that is sure to amaze visitors of all ages. The conservatory features four iconic pyramids – each representing a distinct environment, including arid, temperate, and tropical – that house a variety of plant life from around the world. There are also many interactive exhibits and programs that teach visitors about the importance of plants and the environment. 
The Muttart Conservatory also hosts a variety of special events throughout the year, such as the popular "Pyramids After Dark" event, where visitors can experience the pyramids illuminated by colourful lights after hours.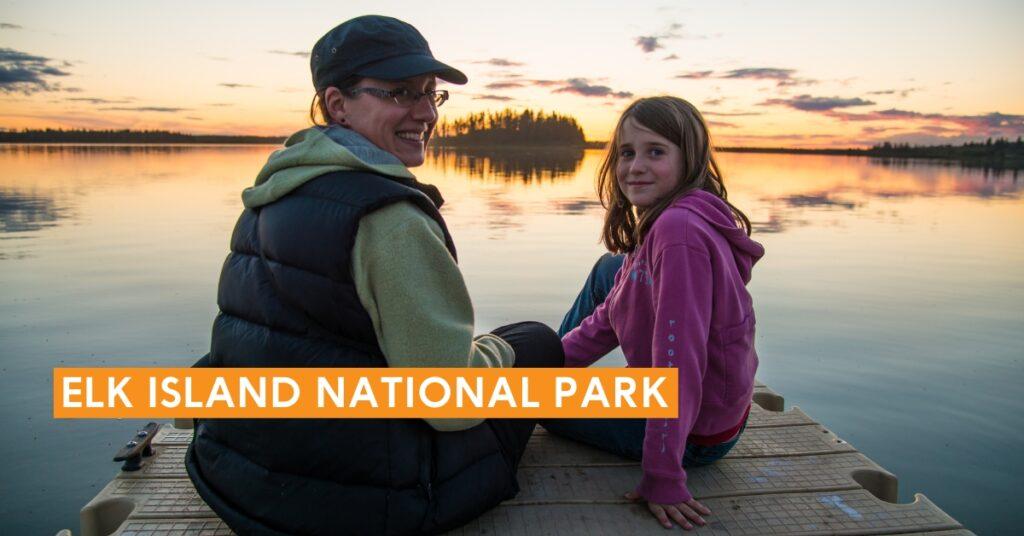 Elk Island National Park
Elk Island National Park is located outside of Edmonton's bustling main metropolis. Families fond of camping will find it's a terrific area to spend a day or several since it's only 20 miles outside of the city. 
There is a considerable chance that you may encounter bison, elk, and other wonderful (and wild) animals during your visit, as the park is a very important conservation area for wildlife. If you're keen to catch a glimpse of a majestic herd of bison, between July and August is when they are most active. Remember that despite their beauty, they are still wild animals, so please refrain from approaching them.
From a picnic at the park to sunbathing at one of the available beaches to fishing, hiking, kayaking, and more, there's more than enough outdoor fun for you and your family to enjoy!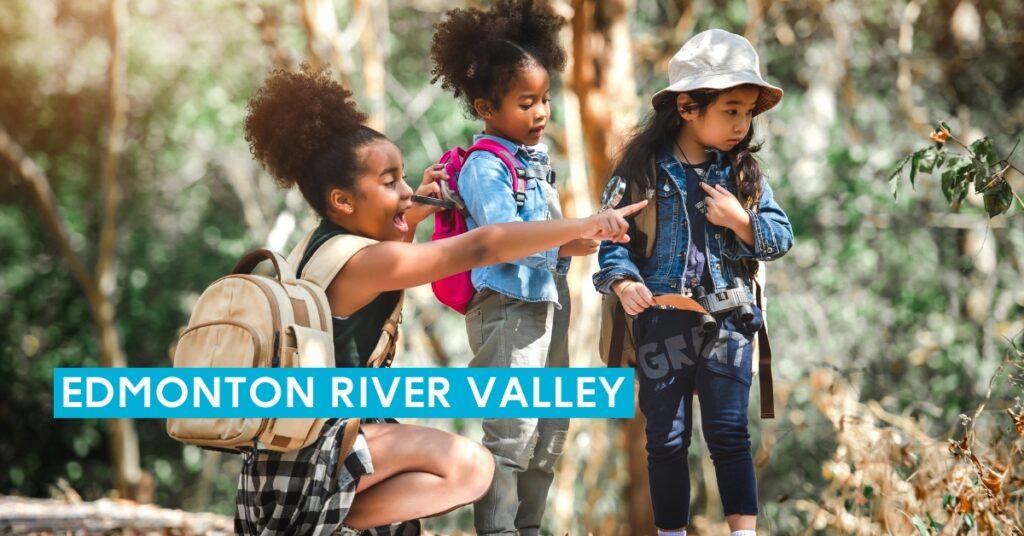 Edmonton River Valley
The Edmonton River Valley is a beautiful park that offers something for everyone. There are many hiking and biking trails, as well as playgrounds, picnic areas, and even a ski hill in the winter. The River Valley is also home to many festivals and events throughout the year, including the Edmonton Folk Music Festival and the Taste of Edmonton. 
And for those looking for a more leisurely way to take in the scenery, there are also several riverboat tours that offer a unique perspective on the valley's stunning landscapes and diverse wildlife. Whether you're a nature lover, a culture buff, or simply looking for a fun day out with the family, the Edmonton River Valley is sure to delight and inspire.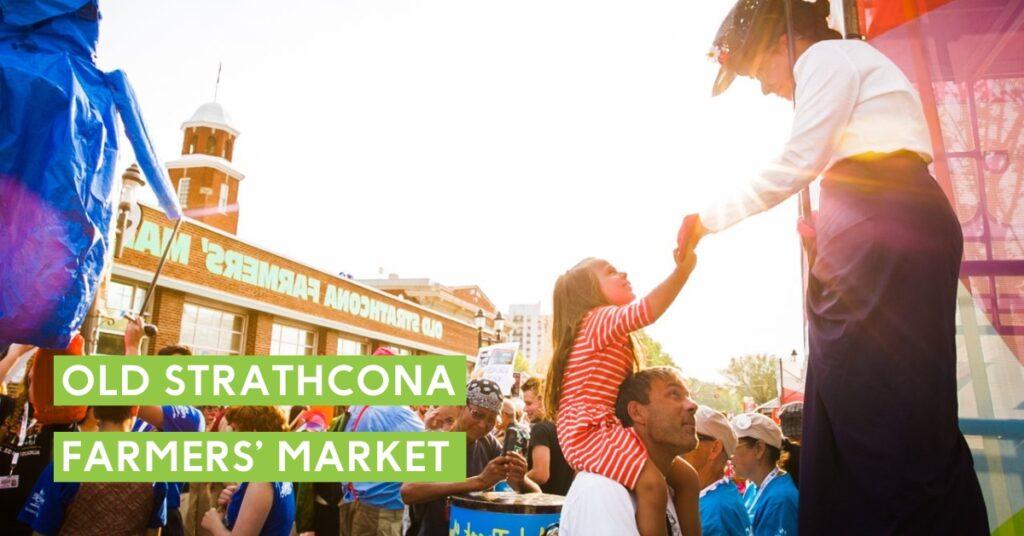 The Old Strathcona Farmers' Market
In Edmonton, visiting the Old Strathcona Farmer's Market is a fantastic and cost-conscious way to spend a day with your family. Unless you find something you wish to take home with you (which, to be honest, is pretty likely), the market is completely free to stroll around and take in the local wares. Every Saturday, regardless of weather, the market is open. 
The market is housed in a stunning, enormous brick structure in the center of Edmonton. When you enter, you'll see more than 130 local sellers selling their wares to locals and visitors alike. The merchants provide a wide variety of things, including candles, apparel, handmade goods, local produce, and so much more.
What's better than a Sunday spent supporting the community you're visiting? Not much!
Although we've mentioned some of our favourite family-friendly activities available in Edmonton, the fun doesn't stop there! From sports games to community gardens and more, we're sure you and the kids will have a blast in Alberta's amazing capital. We can't wait to welcome you! 
In addition to ensuring a relaxing and delightful stay in Edmonton, booking your upcoming trip with Edmonton's Best Hotels also qualifies you for our incredible 1, 2, 3 Reward Deal. With this deal, you'll get up to $225 in rewards that you can spend throughout your stay, including prepaid Mastercards, Ultimate Dining Cards, and gas cards! Make a reservation with us today, kick your feet up, and enjoy the city tomorrow!
Know someone who travels with children? Share this post with them!