Edmonton's culinary scene is constantly evolving, and 2023 has seen an exciting wave of new restaurant openings. From family-friendly establishments to gourmet dining options, the city offers a diverse range of cuisines and dining experiences to satisfy the most discerning foodie. Whether you're a local looking to try something new or a visitor eager to explore Edmonton's food scene, these new restaurants are worth a visit. Join us as we take you on a culinary journey through Edmonton's best new dining spots and discover the perfect places to satisfy your taste buds during your stay.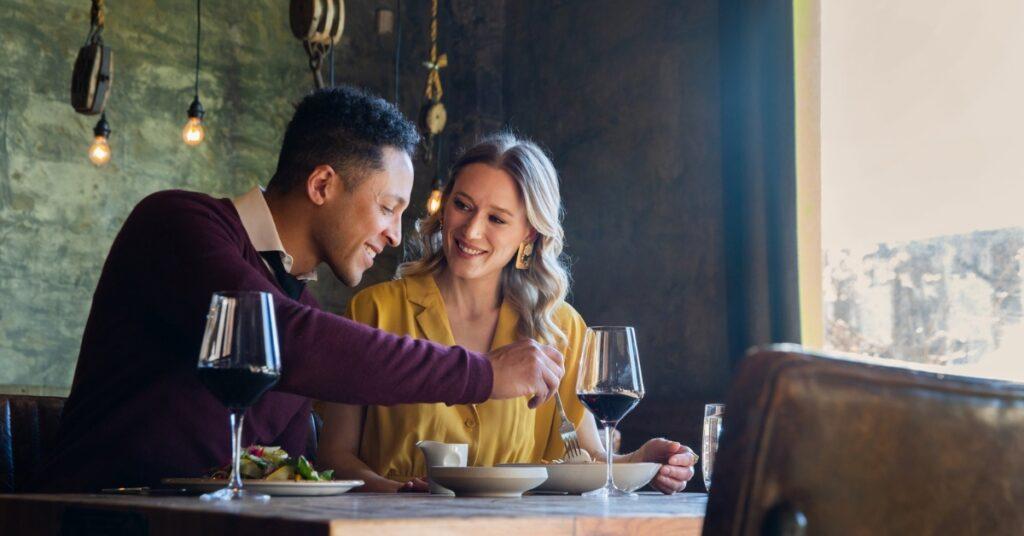 The Varsity: A Family-Friendly Pub Experience
One of the latest additions to Edmonton's food scene is The Varsity, a family restaurant with a pub-style atmosphere. Located in the heart of the city, The Varsity offers a menu that caters to all tastes. From classic pub fare like burgers and fish and chips to more adventurous options like Korean barbecue bowls, the menu has something for everyone. The restaurant's welcoming ambiance and friendly staff make it a great place to enjoy a meal with family and friends.
Banh Mi Day: Authentic Vietnamese Cuisine
If you're craving Vietnamese food, be sure to check out Banh Mi Day! This new restaurant specializes in traditional Vietnamese dishes, focusing on banh mi sandwiches. Their menu features a variety of options, including vegetarian and vegan choices. From the classic cold cut banh mi to grilled chicken and BBQ pulled pork, each sandwich is packed with flavour and served on fresh bread. With their commitment to authentic flavours and quality ingredients, Banh Mi Day is a must-visit for Vietnamese food enthusiasts.
French Toast: A Celebration of French Cuisine
For those who appreciate French cuisine, French Toast is the place to be. This charming restaurant embraces the elegance and sophistication of French dining. Their menu showcases a range of delicious pastries and breakfast plates, all made with the finest ingredients. Indulge in flaky croissants, delicate crepes, and perfectly cooked eggs. Whether you're looking for a leisurely brunch or a quick bite, French Toast offers a taste of France in the heart of Edmonton.
K-PAPA: Korean Comfort Food
K-PAPA is a new restaurant that brings the flavours of Korea to Edmonton. Specializing in Korean comfort foods, K-PAPA offers a menu that is sure to satisfy your cravings. From classic dishes like bibimbap and kimchi fried rice to their signature spicy fried chicken, each dish is prepared with care and attention to detail. The cozy and chic atmosphere of the restaurant adds to the overall dining experience, making K-PAPA a must-try for lovers of Korean cuisine.
Leopard Pizza: Gourmet Pizzas with a Tangy Twist
Leopard Pizza is a modern pizza joint that has quickly gained popularity in Edmonton. Known for their sourdough crust, which is made fresh daily, Leopard offers a unique twist on classic pizzas. Their menu features a variety of options, from the classic Margherita to more adventurous choices like the "Leopard Deluxe" with prosciutto, arugula, and shaved parmesan. Each pizza is topped with locally sourced, high-quality ingredients, ensuring a truly satisfying dining experience.
Chi & Em Asian Bistro: Traditional Twists
Chi & Em Asian Bistro takes Asian cuisine to a whole new level with their innovative twists on traditional dishes. Their menu features a range of Asian-inspired appetizers, noodles, and rice bowls, each prepared with a unique blend of flavours. From fried chicken bao sandwiches to fusion-style sashimi, Chi & Em offers a culinary adventure for your taste buds. The modern and vibrant atmosphere of the restaurant adds to the overall dining experience, making it a must-visit for food enthusiasts. 
ZULA Kitchen & Bar: Gourmet Indulgence
For a truly upscale dining experience, ZULA Kitchen & Bar is the place to be. This high-end eatery specializes in Mediterranean-inspired food, wine, and cocktails. Their menu showcases innovative takes on classic dishes, such as mixed grilled kebabs, ceviche, and wagyu meatballs. With an extensive wine, beer, and cocktail list, ZULA offers the perfect pairing for every dish. Immerse yourself in the elegant ambiance of the restaurant and indulge in a culinary experience like no other.
Taco Delhi: Where Indian and Latin Flavors Collide
Taco Delhi brings together the vibrant flavours of India and Latin America in one delicious menu. This unique fusion restaurant offers a range of dishes that blend Indian spices with Latin-inspired ingredients. From butter chicken tacos to masala nachos, each dish is an explosion of flavours. Taco Delhi's creative approach to fusion cuisine has earned them a loyal following among food enthusiasts in Edmonton. 
Asymmetrical Brewing: Craft Beer and Pub Eats
For craft beer lovers, Asymmetrical Brewing is a must-visit destination. This brewery offers a wide selection of unique and flavorful craft beers, brewed in-house. Pair your beer with their delicious pub eats, ranging from classic comfort foods to more adventurous dishes. Whether you're a beer connoisseur or just looking for a casual dining experience, Asymmetrical Brewing is the place to be.
Rhubarb Café & Cocktails: Sip & Savour
Rhubarb Café & Cocktails is a hidden gem that combines the best of both worlds: coffee and cocktails. This cozy café and cocktail bar offers specialty coffee drinks made with locally roasted beans, as well as a selection of handcrafted cocktails. Enjoy live music performances while sipping on your favourite beverage and indulging in delicious treats. Rhubarb Café & Cocktails is the perfect spot to unwind and enjoy a relaxing evening.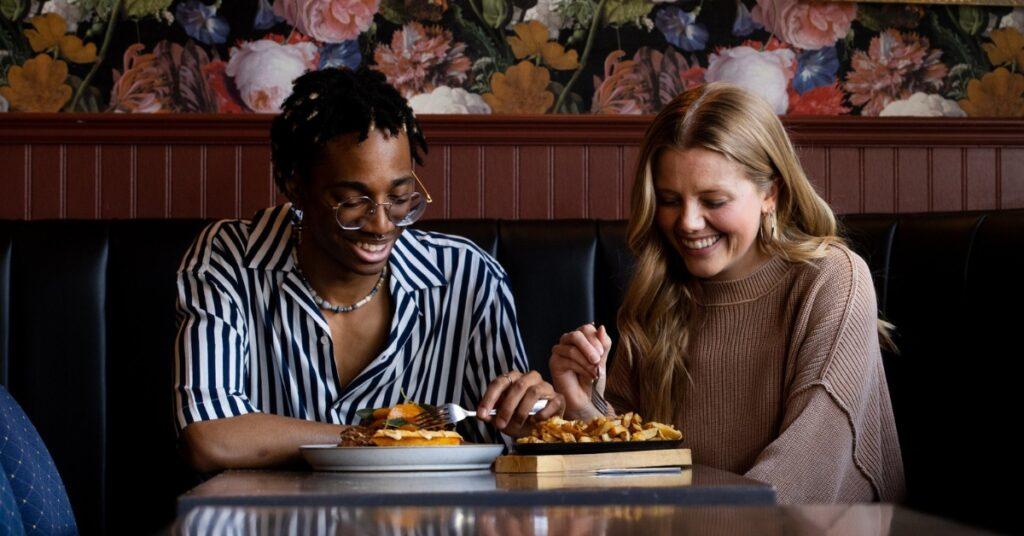 Edmonton's food scene continues to impress with its diverse range of culinary offerings. Whether you're in the mood for pub-style comfort food, authentic Vietnamese cuisine, French delicacies, or fusion dishes that blend flavours from different cultures, you'll find the antidote to every craving. These new restaurants are just a taste of what the city has to offer, and they are worth exploring. So come and support local businesses by indulging in the vibrant food scene that Edmonton has to offer.
If you're planning a trip to Edmonton to explore its food scene, don't forget to book your hotel through Edmonton's Best Hotels to enjoy a seamless and comfortable stay. And don't forget to keep an eye out for more blogs in our Explore Edmonton Series!
Know someone who loves having a finger on the pulse of up and coming foodie hot spots? Share this post with them!