Today we launched a great Family Staycation getaway package!  
Be the first to reap the rewards! Book and receive up to $30 per person in savings on your summer adventures and receive up to $75 in gas cards!  The deal features:
20% exclusive discount off select River Valley Adventure Co. experiences: Kidz Segway Clinic, Raft Rentals, and Surrey Bike Rental.  Enjoy all three and save $30 per person!
20% exclusive discount off all YEG Scoot offerings and 20% off all regular-priced merchandise available online or in-store at their My Travel Shop.  Depending on what you book, save anywhere from $5.00 to $26 per person.
Also included in the Family Staycation is up to $75 in gas cards. $25 if you stay one night at an Edmonton's Best Hotel member hotel and an additional $50, ($75 in total) if you stay two nights.  electronic gas cards will be sent under separate cover within 12 hours of check-in.
Book a deal, choose your hotel, get the BEST rates, and receive FREE gas cards and exclusive summer fun savings for no extra cost!
Enter now to win an EXCLUSIVE "Made for Edmonton" Family Staycation package valued at over $664!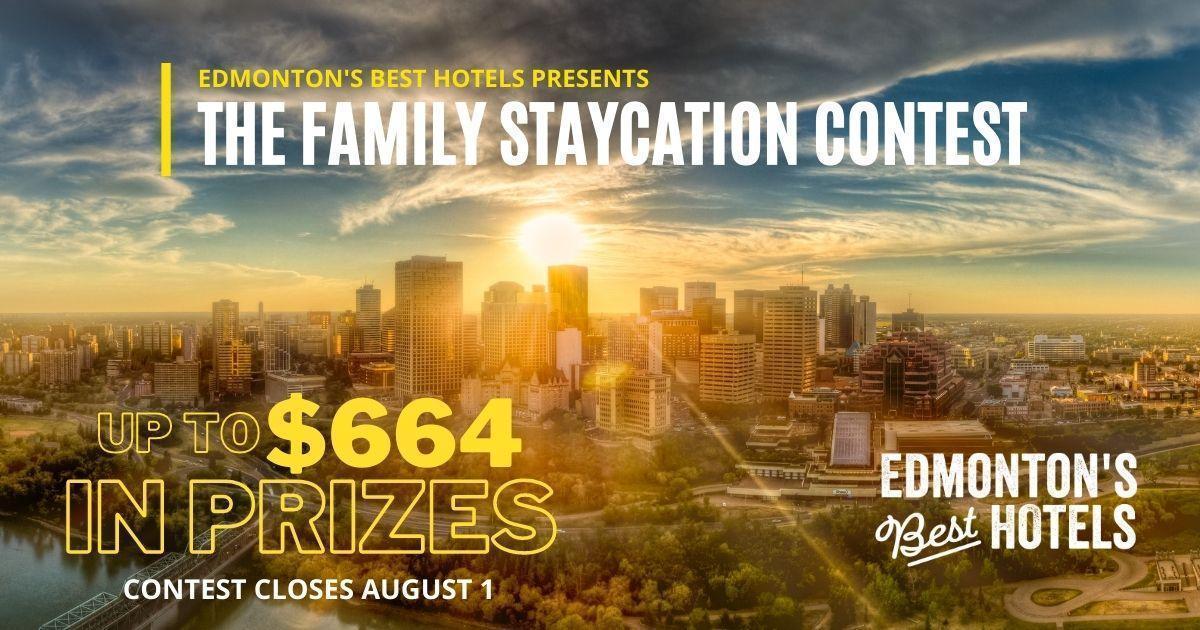 Contest closes midnight, August 1!
There is no better way to get out and see Edmonton this summer!

As we finally start seeing the City open up for a sizzling summer, here is your chance to win an exclusive family staycation prize package – where you can build your own dream family Edmonton staycation by picking where you want to stay here in Edmonton! 
This is the perfect solution if you want to get an exclusive travel package put together for you so you don't have to do the work (even if you haven't had the time to plan any trip or schedule a getaway!)
Family Staycation Contest Prize (Value: $664)
Two nights' accommodation at any Edmonton Destination Marketing Hotel member property (valued @ $150 per night)
A Cocktail Class for two from DOSC restaurant (valued @ $200)
A Rafting Trip for Four courtesy of River Valley Adventure Co. (valued @ $89)
Esso Gas Cards (valued @ $75)
EXCLUSIVE BONUS: 20% discount on any YEG Scoot Experience and regular-priced merchandise
And leave your "keep safe" worries behind!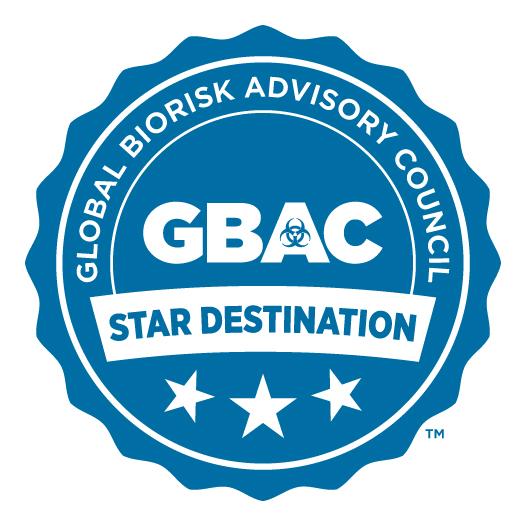 Edmonton's Best Hotels are GBAC Accredited for your safety!
Just a reminder, Edmonton Destination Marketing Hotels (EDMH) are GBAC STAR accredited. In fact, Edmonton is the only city in Canada that has gone through the rigors of GBAC accreditation to make it one of the safest travel destinations in North America. The GBAC STAR Accreditation program is the cleaning industry's only outbreak prevention, response and recovery accreditation for facilities and destinations. This means cleaning, sanitization, outbreak prevention and recovery programs.
Re-Connect with your family and friends with one of Edmontonsbesthotels.com Re-Connect Getaway Feature Deal packages.