Beyond City Limits: Fresh Air & Falling Leaves
Fall is here!  A fleeting season that passes in the blink of an eye.  Which is even more reason to get out and experience it before those first snowflakes of winter officially end it for another year.  In Edmonton, we have SO much to do both in the city and outside during fall, so this week, we head beyond the city limits for a wonderful day (or weekend) to celebrate everyone's second favourite season.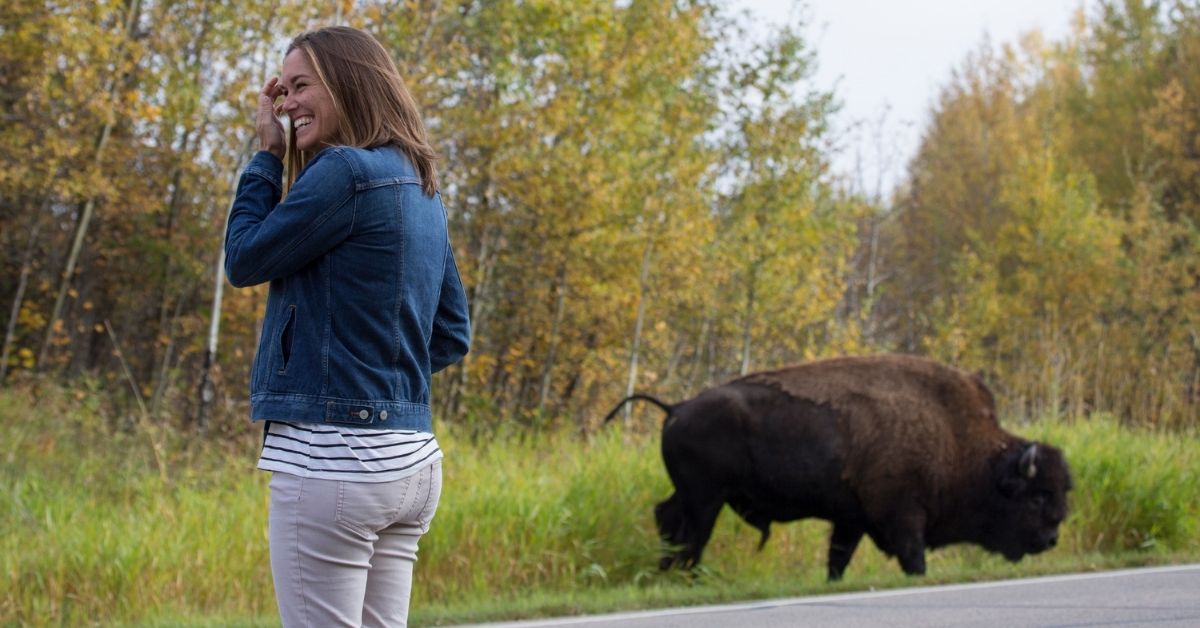 A short drive on the Yellowhead Highway from Edmonton's eastern boundary is Elk Island National Park.  With a name like that, you'd think the main attraction would be elk, and originally, it was.  The Park was set up as an elk preserve but, over time, it became an integral location for a breeding program that brought bison back from near extinction in the late 19th century.  Today, the origins of most bison in North America can be traced back to that program in Elk Island National Park.  History aside, it's thrilling to glimpse these plains giants in real life, considering they were once hunted to only 1000 in the entire continent.  
When entering the park from Highway 16, take the Elk Island Parkway to Bison Loop Road.  Here you will be near to a spot where the animals typically like to hang out and can view them from the safety of your vehicle.  You may also encounter them in the park during hiking or biking.  Be sure to review safety precautions in advance of your visit so that both you and the wildlife stay safe and happy.
Together with bison viewing, Elk Island National Park offers numerous activities for the autumn visitor, the simplest being a walk to take in the fresh air and brightly coloured leaves.  Pack a picnic and stop for a snack at the Astotin Lake Recreation Area where you'll find the Pavilion, the oldest open air picnic structure in the national parks system.  But go early as it is first come, first served.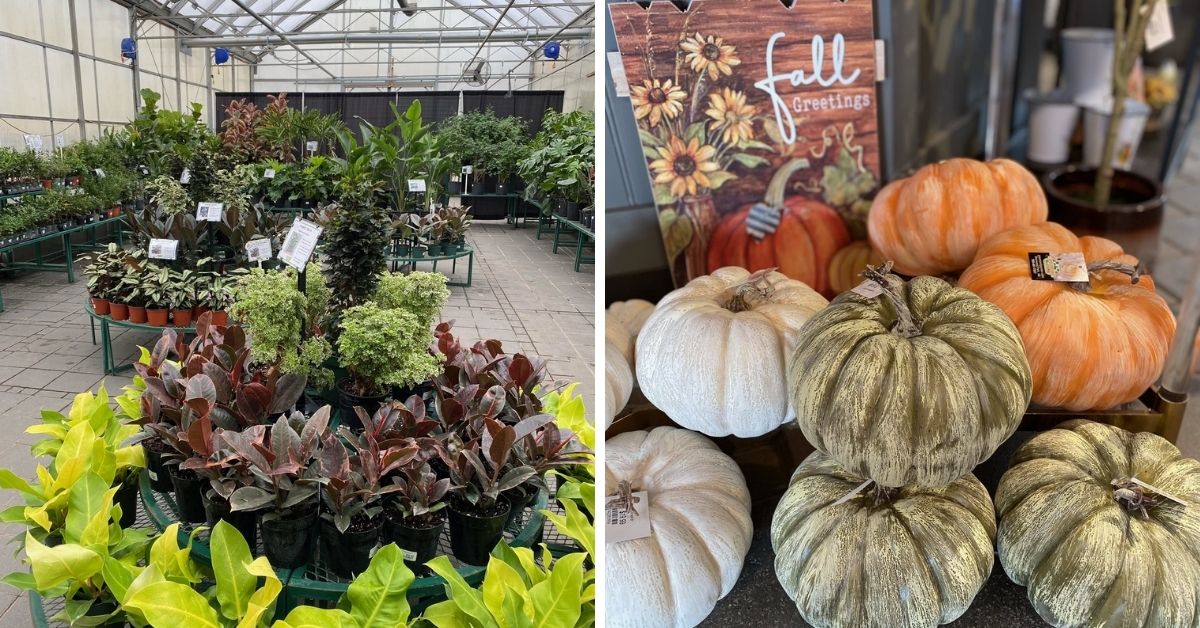 Backtrack from the Elk Island to Sherwood Park for a stop at the Greenland Garden Centre.  This year-round attraction follows the garden centre formula to a "T" which makes for an entertaining stop.  While everything garden-related is certainly covered off, your trip to Greenland's can include a delicious lunch at their Branches restaurant and browsing fashion and home décor items.  Finally, take a walk in their 2-acre botanical garden with water feature.  Feel like visiting later in October?  That's when the centre transforms into a large Christmas-themed shop with trees, decorations and all the magic of the holiday season.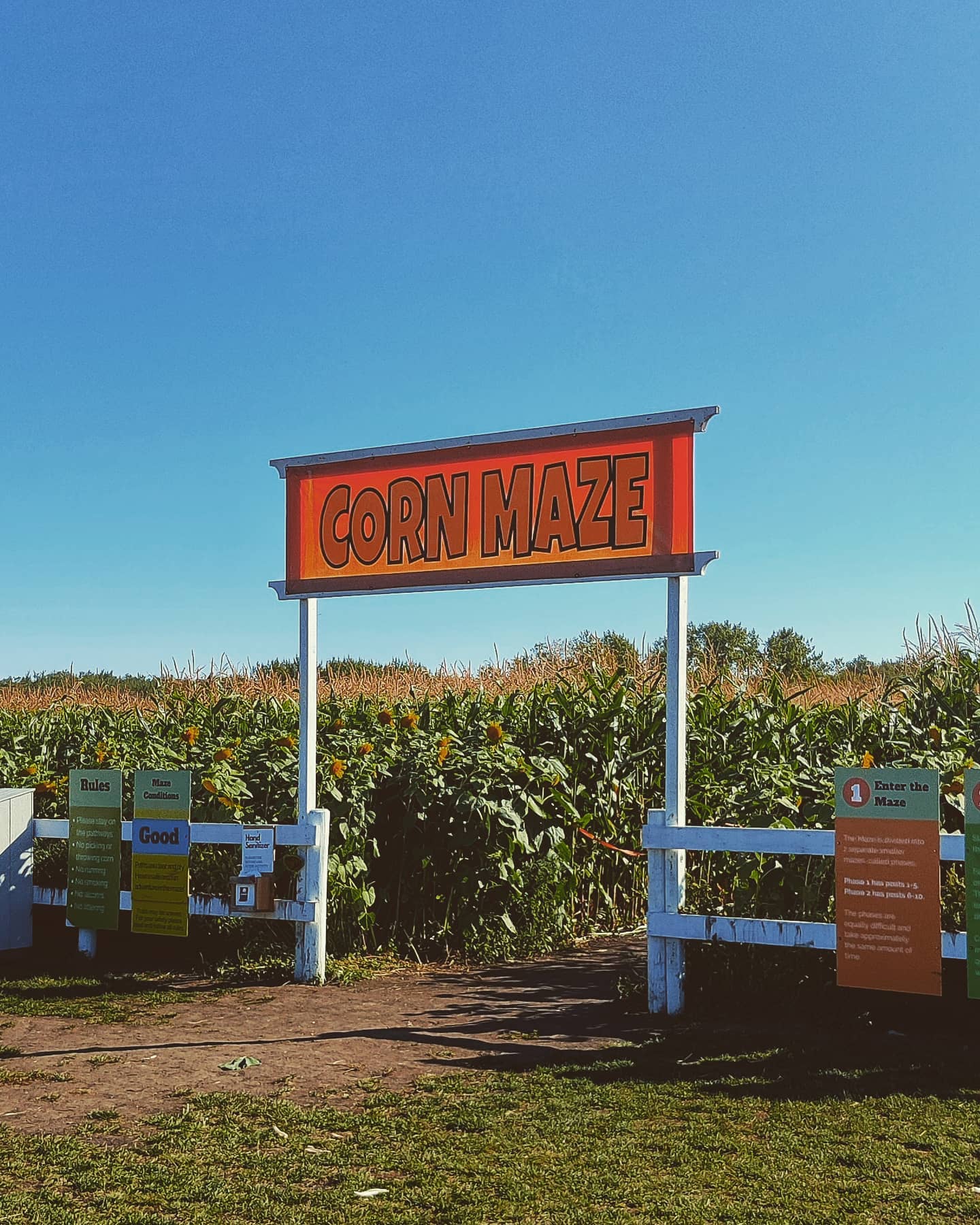 If you've got time, and are planning your Edmonton getaway by October 16th, check out the Edmonton Corn Maze in Spruce Grove.  Visitors who make all the right moves could finish the maze in 30 minutes, but most people need about an hour.  Afterwards, pick up fresh produce at the on-site market, including pumpkins, and pet some friendly farm animals.  If you miss it this year, the maze opens again in summer 2022, with a whole new orientation to make your way through.  
If you're planning to do some of these fall activities and need a place to stay, look at our hotel selections below.  Plus, tell us in the comments about your fave things to do in the autumn!
Next week, we'll look at how to celebrate Halloween, Edmonton-style, with haunted places, scary attractions, and spooky treats (for those who like the sweets rather than the scaring!).  Don't miss it! Sign up for our Insider email so you'll get our weekly blog, early notice of amazing deals and special promotions delivered right to your inbox.
Hotels within 4 kilometers:
Sandman Signature Sherwood Park Hotel
Click for more information!
Our spacious guest rooms features a 42-inch HDTV, complimentary Wi-Fi, and hi-tech design features all while exuding modern style and timeless elegance. Upgrade to a suite for extra comfort and a separate living area whilst enjoying the restaurants and parks in the surrounding area.
Holiday Inn and Conference Centre Edmonton South
Click for more information!
Located in the hub of Edmonton South, the Holiday Inn Conference Centre Edmonton South is minutes away from Edmonton International Airport (YEG), Downtown Edmonton, Edmonton Research Park and the largest open mall South Edmonton Common.
Ramada by Wyndham Edmonton South
Click for more information!
Conveniently located off Highway 2 and 53rd Avenue, our clean and accommodating guest rooms were designed with your comfort in mind, featuring thoughtful amenities to brighten your stay. Whether you are our guest for just one night or an extended stay, we offer comfortable accommodations at a great price.