Halloween, Edmonton Style!
There are two types of people – people who love to get the stuffing scared out of them, and everyone else.  Luckily, Edmonton can match Halloween expectations for both, with a cadre of Halloweener activities for the bravest (and less brave) amongst us.
Bravest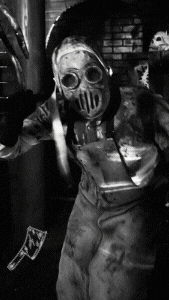 Taking place in an unassuming neighbourhood, in the backyard of your typical family home, is the Rutherford Manor Haunt. The haunting centres around the story of the Flesher descendants that have occupied Rutherford Manor for 4 generations and their long history in the butchery trade. Eeek!
The extremely unsettling website is enough to make your skin crawl and even though the activity is recommended for 10 years and up, you might want to avoid bringing children. It's open for three vary scary nights on October 29th, 30th and the 31st. Get your tickets online.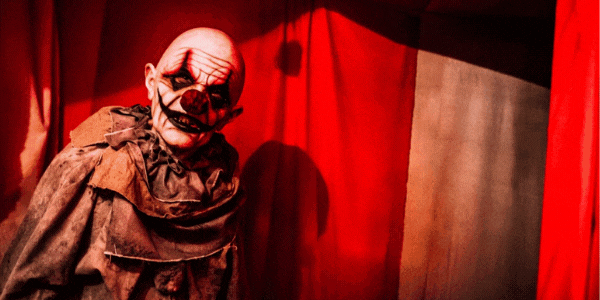 An Edmonton Halloween tradition, Deadmonton offers up two haunting experiences in 2021 – Warped, an indoor haunted house and Dusk: Rise of the Dead, an outdoor cemetery-inspired creep out.
Their regular season is on now and runs through to October 31st. Check out the website for tickets and times. In terms of how scary this attraction is, it's recommended for ages 12 and up.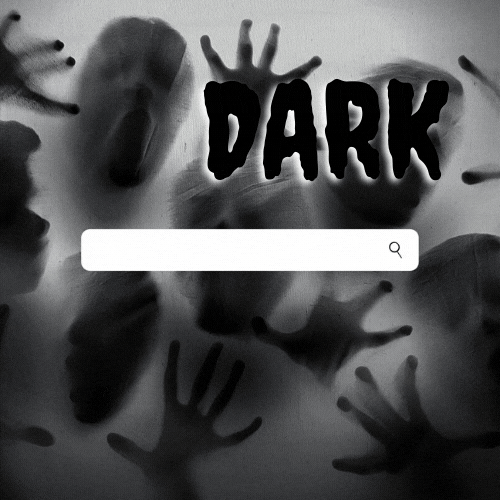 Back for a fourth year, DARK at Fort Edmonton Park has become an Edmonton favourite. Three immersive outdoor haunts (one with clowns!!) and food trucks for a choice of refreshments, you'll leave scared and excited for next year. Be sure to dress for the weather and when it comes to ages, 14 years and up is recommended.
DARK is on now, through to October 31st and tickets can be purchased online.
Less brave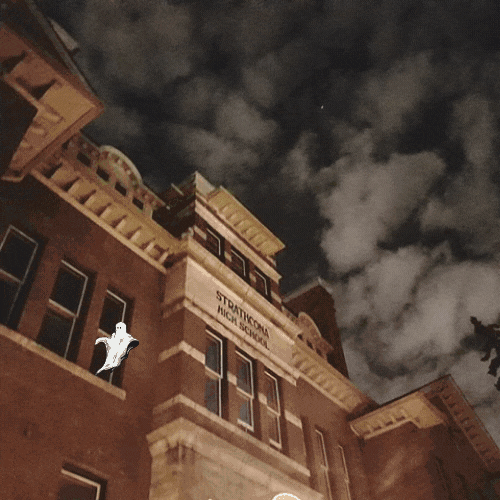 Some might argue that dramatized haunted houses are nothing compared to real ghost stories!  That fear you can only feel knowing you are near an actual haunted place, hearing about real people and the scary history that goes along with them.  Edmonton Ghost Tours has a handful of tours to choose from during autumn where you will experience just that.
Will it be the Old Strathcona Ghost Tour?  Perhaps the U of A History and Haunted Hike?  Or the Haunted Pub Tour?  Real places, real people, real accounts of unexplainable activities that will make you think twice about the paranormal.  What more can you ask for around Halloween?
Brave, but more interested in the treats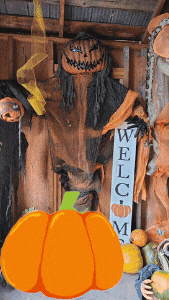 So, you are brave, but really, pumpkins and goodies and cute costumes are more your thing.  Take a jaunt to Prairie Gardens to fulfill that craving for all things fall and Halloween, without having to leave all the lights on in your house for the next two weeks.  

At Prairie Gardens, located in Bon Accord about 20 minutes north of Edmonton, you can pick your own pumpkins, buy produce, pet adorable farm animals, and wander the farm.  You can also check out the Haunted Farmhouse, which is perfect for children and kids at heart.  You're guaranteed to get rosy cheeks and leave feeling you've had a happy Halloween.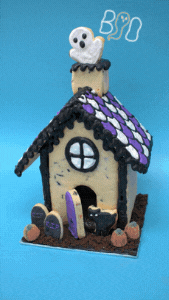 For the cutest seasonal sweets, you'll want to drop in at Milk and Cookies Bakeshop.  Make a haunted house with their cookie decorating kit or pick up classic (think ghosties and bats) or monster-mash iced sugar cookies.  With hauntings this cute, you'll wish Halloween was more than once a year.
Did we miss any favourites for Halloween in Edmonton?  Tell us in the comments!  And for a place to stay during your adventures, see our hotel picks to fit every budget.
Coming soon – new deals!  Our next deal drops on October 25th and our subscribers get first dibs.  Don't miss the launch!  Sign up for our Insider email here for early notice.
Hotels within 4 kilometers:
Four Points by Sheraton Edmonton Gateway
Click for more information!
Four Points Edmonton Gateway is the perfect place for your Canadian adventure. Our Edmonton hotel is the ideal alternative to downtown hotels for the corporate and leisure traveler on a modest budget. Just 25 minutes from downtown!
Days Inn Edmonton South
Click for more information!
A fun day of exploring Edmonton is at your fingertips at our Days Inn Edmonton South hotel. Centrally located just south of downtown, our non-smoking Edmonton hotel near University of Alberta offers easy access to local airports and bustling night life on Whyte Avenue.
Holiday Inn Express & Suites Edmonton North
Click for more information!
When it comes to hotels in Edmonton, Alberta, we're known for a convenient location near attractions like Commonwealth Stadium, home of the Canadian Football League. Test your luck at the Century Casino or visit Rogers Place to cheer on the Edmonton Oilers.