Tourism is not just about visiting new places, taking pictures, and moving on to the next destination. 
By immersing yourself in the local culture of your chosen destination, you can gain a new perspective on life and develop a deeper appreciation for cultural diversity. In essence, cultural experience tourism is about creating lasting memories and connecting with the world in a more meaningful way. It allows travellers to step out of their comfort zone, broaden their horizons, and gain a deeper understanding of different cultures, and most importantly, it allows for the creation of meaningful connections that last long after your trip is over.
What is Cultural Experience Tourism?
Cultural experience tourism is a type of travel that allows visitors to become immersed in a destination's culture and heritage. It's the perfect way to get to know a country, its people, and its history. From traditional food and drink to regional sports and music, cultural experience tourists have the opportunity to have a unique and intimate connection with their chosen vacation destination. Whether it's a day trip or a longer stay, visitors can explore the local markets and festivals, learn about the region's customs, and discover hidden gems that would be missed if they were only sightseeing. Cultural experience tourism is the perfect way to get to know a destination and its culture, and it is a great way to make memories that will last a lifetime.
When you choose a vacation destination based on the cultural experiences it provides, you have the opportunity to delve into the culture of that destination, beyond just its famous landmarks and attractions. This type of tourism allows travellers to connect with the local community and gain a deeper understanding of the culture. From trying local cuisine and participating in traditional festivals to visiting museums and historical sites, cultural experience tourism offers a range of activities to choose from.
Cultural Experience Tourism in Edmonton
Edmonton, the capital city of Alberta, is a vibrant hub of culture and history that attracts tourists from all over the world. Whether you're a first-time visitor or a seasoned traveller, there's something for everyone in this bustling city. Here are just a few of the many cultural experiences that Edmonton has to offer. 
Edmonton Jerk Festival
The Edmonton Jerk Festival is a vibrant celebration of Caribbean culture and cuisine that takes place annually in the city. If you're a foodie or simply love a good party, this festival is a must-visit. Visitors can sample a range of traditional Caribbean dishes, including spicy jerk chicken and sweet plantains, all while enjoying live music and entertaining performances. You won't be able to get enough of the spicy and flavourful jerk chicken. It's a true taste of the Caribbean! 
This year the festival is scheduled for Saturday, July 8th.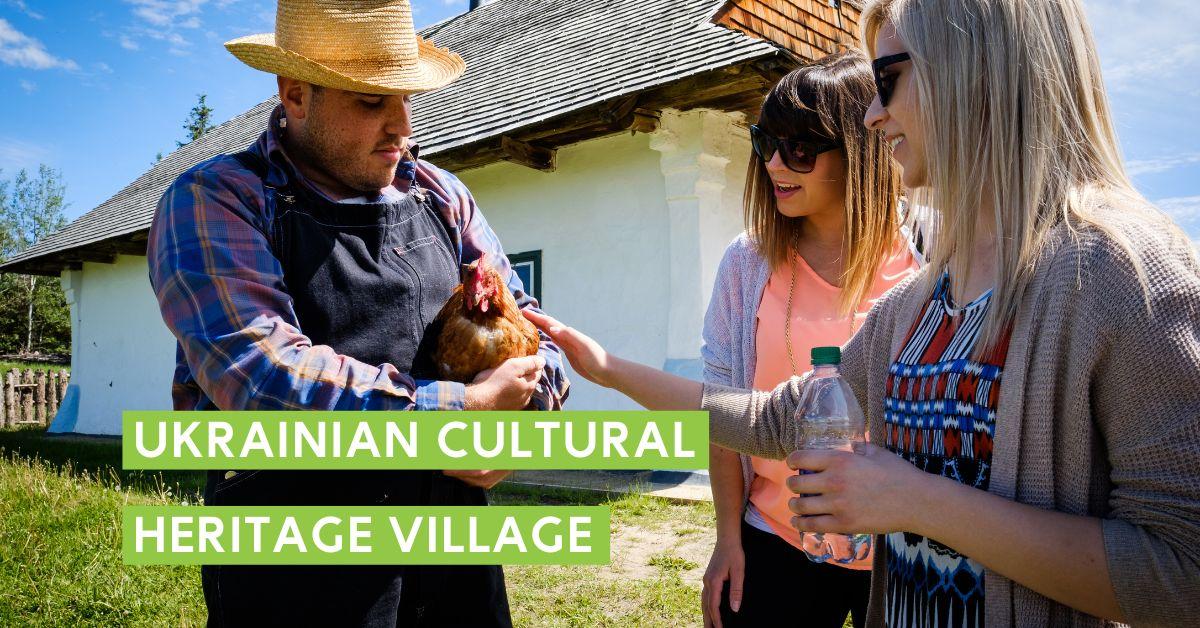 Ukrainian Cultural Heritage Village
The Ukrainian Cultural Heritage Village is a unique outdoor museum just 25 minutes east of the city that offers visitors a glimpse into the history and culture of Ukrainian settlers in Alberta. Re-created historical buildings, costumed interpreters, and interactive exhibits showcase the life and culture of early Ukrainian settlers in the province. Whether you're a history buff or just curious about this fascinating cultural group, the Ukrainian Cultural Heritage Village is worth a visit. The costumed interpreters are particularly fascinating, they really bring the history of Edmonton's Ukrainian settlers to life. 
The Ukranian Cultural Heritage Village is open from May to September Wednesday through Sunday.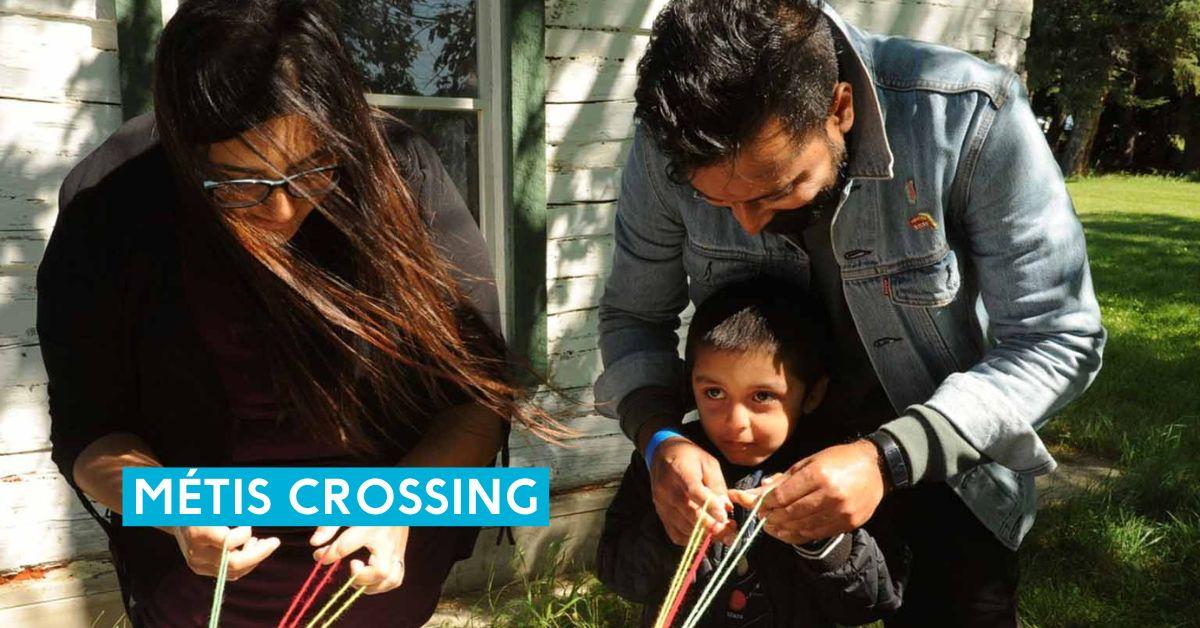 Métis Crossing
Métis Crossing is a cultural center that celebrates the heritage of the Métis people of Alberta. This vibrant destination features exhibits, programming, and events that showcase the history, culture, and traditions of the Métis. Visitors can learn about the Metis way of life, try traditional activities like fiddling and jigging, and sample authentic Metis cuisine. Be sure to try some of the Métis cuisine, it's a unique blend of Indigenous and French Canadian flavours that you won't find anywhere else.
Exploring Métis Crossing takes a bit of planning as it's about a 1.5 hour drive northeast of the city, so we recommend planning ahead if you'd like to visit!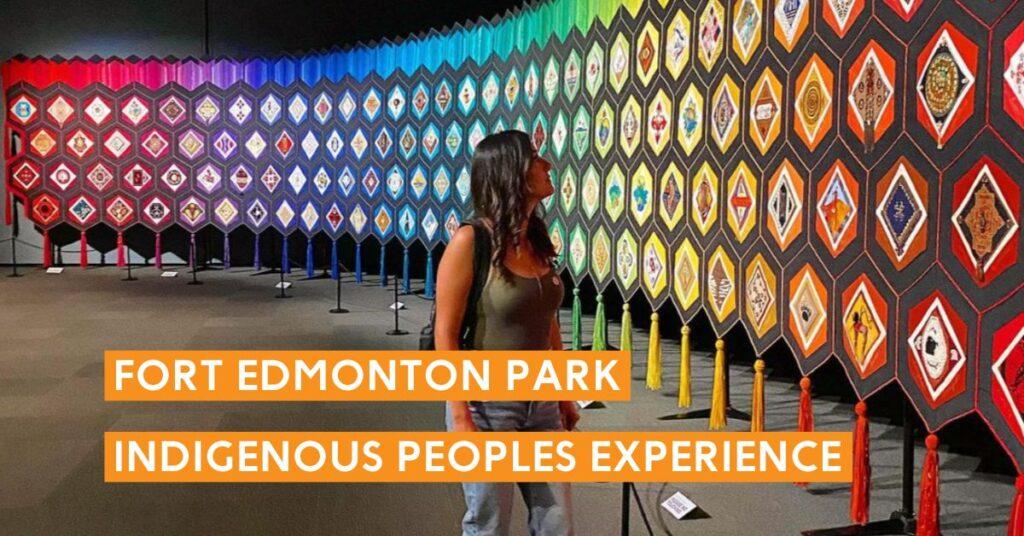 Fort Edmonton Park Indigenous Peoples Experience
The Fort Edmonton Park Indigenous Peoples Experience is a living history park that offers visitors an opportunity to learn about the rich cultural heritage of Indigenous Peoples in Alberta. This outdoor museum features costumed interpreters, interactive exhibits, and authentic cultural experiences that allow visitors to immerse themselves in the history and traditions of Indigenous cultures. If you're interested in learning more about Indigenous peoples and really immersing yourself in the essence of cultural experience tourism, the Fort Edmonton Indigenous Peoples Experience shouldn't be missed. 
The Indigenous Peoples Experience is open Saturdays & Sundays from 12pm – 4pm during Fort Edmonton Park's winter hours which last through the end of March. Summer hours at the park expand, so stay tuned to their website for more information closer to April!
Cultural experience tourism is a journey through the heart of a destination. It offers travellers a chance to connect with the local community, learn about their culture, and have a meaningful and unforgettable experience. So next time you're planning a trip, consider adding a unique cultural experience to your itinerary and discover the beauty of the world from a new perspective. 
Are you ready to immerse yourself in the rich culture of Edmonton? Then book your hotel stay with Edmonton's Best Hotels! Our 1, 2, 3 Reward Deal offers up to $225 in rewards just for staying at one of our member hotels. This is an incredible opportunity to save money and make the most of your cultural experience in Edmonton.
Know someone who's a cultural tourism fanatic and looking for their next adventure? Share this post with them!