Is there anything better than a cold, frosty beer?  Whether it's with friends for happy hour or to quench your thirst on a hot summer day, beer is not just a drink, but a part of being Canadian.  Over the past decade, brewery culture has been steadily growing, bringing with it many inventive brews and unique places to enjoy them.
Edmonton's brewery scene is vast, so we've chosen a handful of breweries to feature, but be sure to share your favourites in the comments.  We might even use your suggestions in part two of this series in the coming months.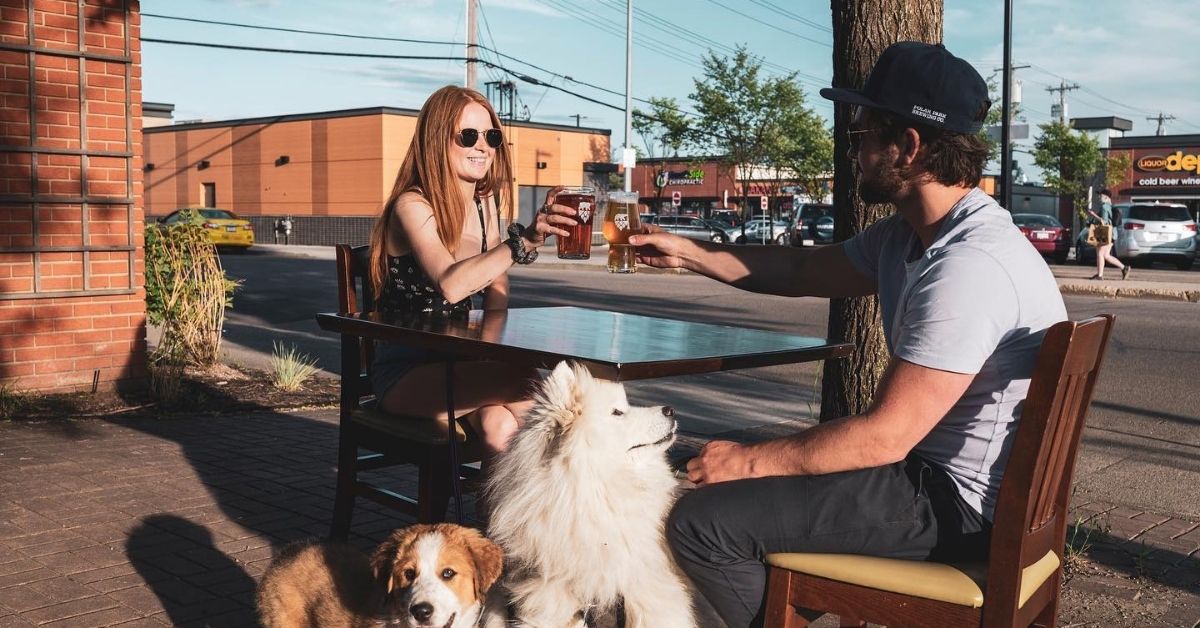 Located in a red brick building on a side street just south of Old Strathcona, the Polar Park Brewing Company is not just a place for beer, but also a chic event space, restaurant, and live music venue.  The real star though, is the beer.
Known for creatively named brews often with hints of different flavours, you'll find something to love from their line up.  Maybe Pink Panther, a witbier with hints of raspberries, dried limes and coriander.  Or One Tame Cheetah, a hefeweizen reminiscent of banana bread, cloves, and vanilla.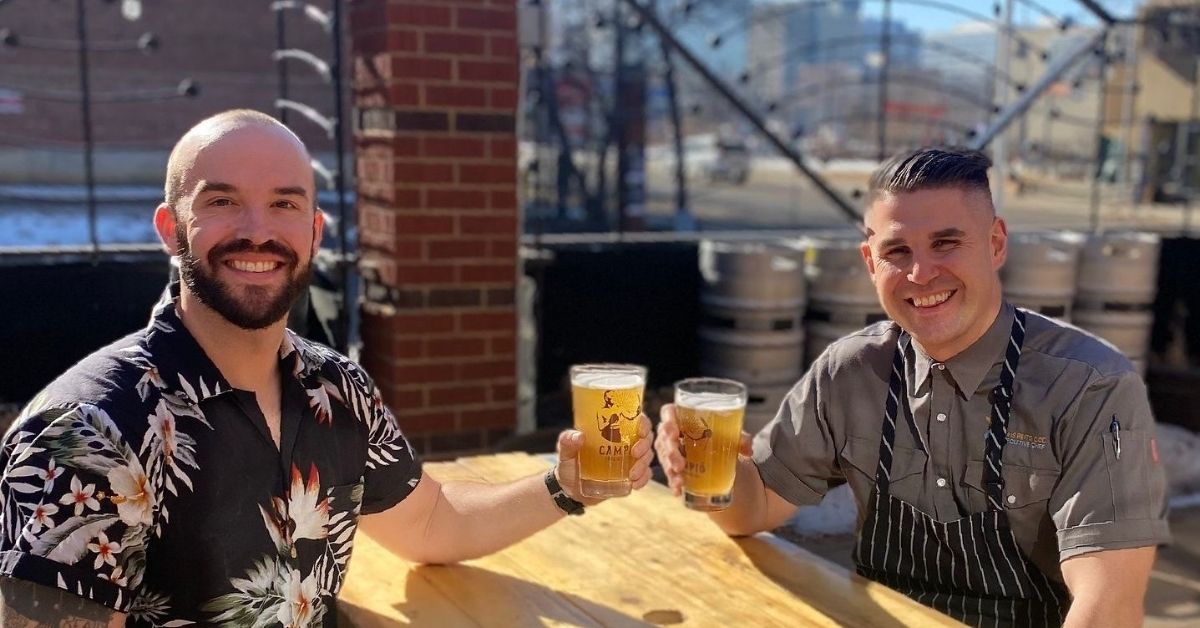 Part of the Bearhill Brewing family of brands, Campio has been part of Edmonton's beer community since 2018.  Choose their flagship brew, Campio Premium Lager, for a classic beer drinking experience or go for Albertosourus to enjoy the tartness of berry flavours.
The downtown location very near to Rogers Place and the Ice District, make this a fabulous spot for drinks before a concert or hockey game.  You can also sate your appetite with a menu of bar and casual classics like chicken wings and deep-dish pizza.
Located in Edmonton's charming Manchester Square shopping plaza on the outskirts of downtown, Arcadia Brewing Co. is equal parts beer and charming university pub-night – think plywood tabletops and old-school coliseum seats.  
With six beers on their roster, all branded with kitschy cartoons, there are a few different options to try out as well as a limited menu of snacks and cocktails.  So basically, everything you need to make it your favourite hangout.
At the crux of Old Strathcona (on the corner of 82nd Avenue and Gateway Boulevard) sits Situation Brewing.  If you're in the mood for a beer, they have a line up of seven Situation brews plus a cask of the day, and few guest brews that make up the beer menu.  Pair up your cold one with a tasty snack or meal since Situation has also become a popular spot for dining.   With their eclectic mix of items ranging from traditional (steak and veg) to fusion (potato and parsnip spring rolls) and a new brunch menu coming soon, you'd be hard pressed to find a better place to meet up with friends for a chill afternoon.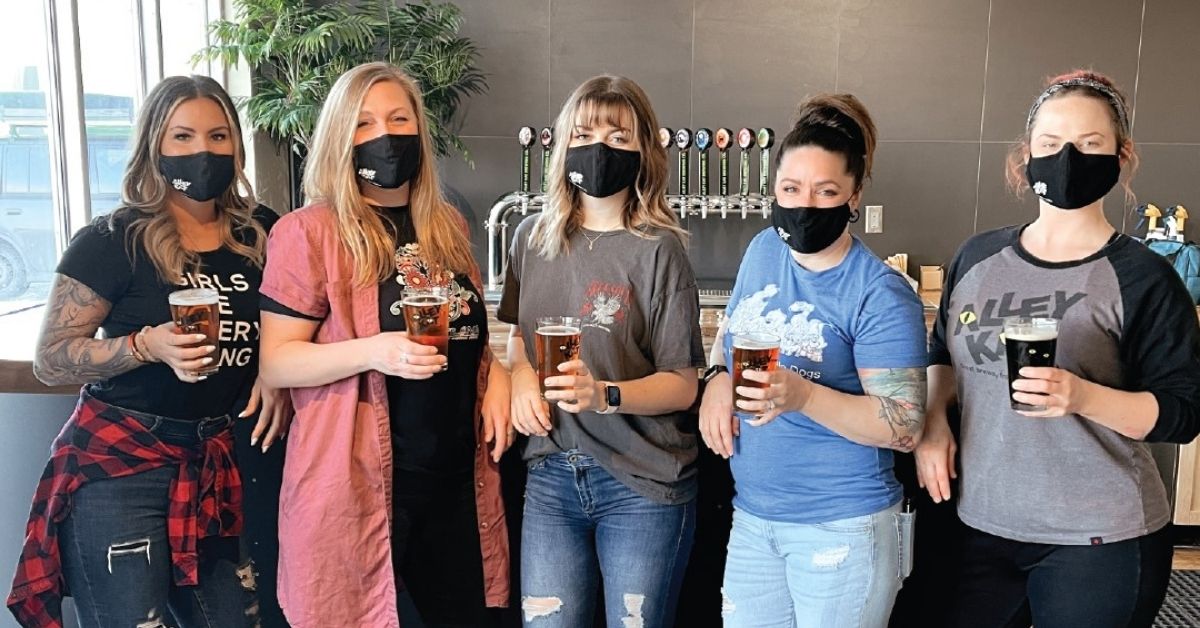 A cornerstone of the craft brewery community in Edmonton, Alley Kat was the first to emerge on the scene way back in 1994 and today, they have ten main beers plus special editions.  With their beer sold in liquor stores throughout the province, you can have Alley Kat in the comfort of home or visit their Edmonton Tap Room to try out a few.
Love a wheat ale with fruity flavours, Aprikat Ale is for you.  Perhaps a rich IPA?  Idaho Gem Dragon Double IPA with flavours of tropical fruits and citrus is one to sample.  With so many options, chances are at least one will become a favourite. 
Which Edmonton brewery do you recommend?  Tell us in the comments and we'll share it in a future blog.  
Do you love breweries, shopping, hidden dining gems, amazing spots to take the best Instagram shots, deals, deals and more deals?  Then you're going to love being one of our Insiders.  Get early access to our hotel deals, partner specials, trip itineraries and recommendations, contests and so much more by signing up to be an Insider today.