Over the past two weeks, we shared our specially curated gifting guide with places to get unique gifts, and a selection of holiday craft markets to browse and buy to your heart's content!  Our holiday theme continues, with popular seasonal light events for you to explore once you've got all the presents crossed off your list.  And, hint, hint…  we just might have a special deal with FREE event tickets coming really soon!!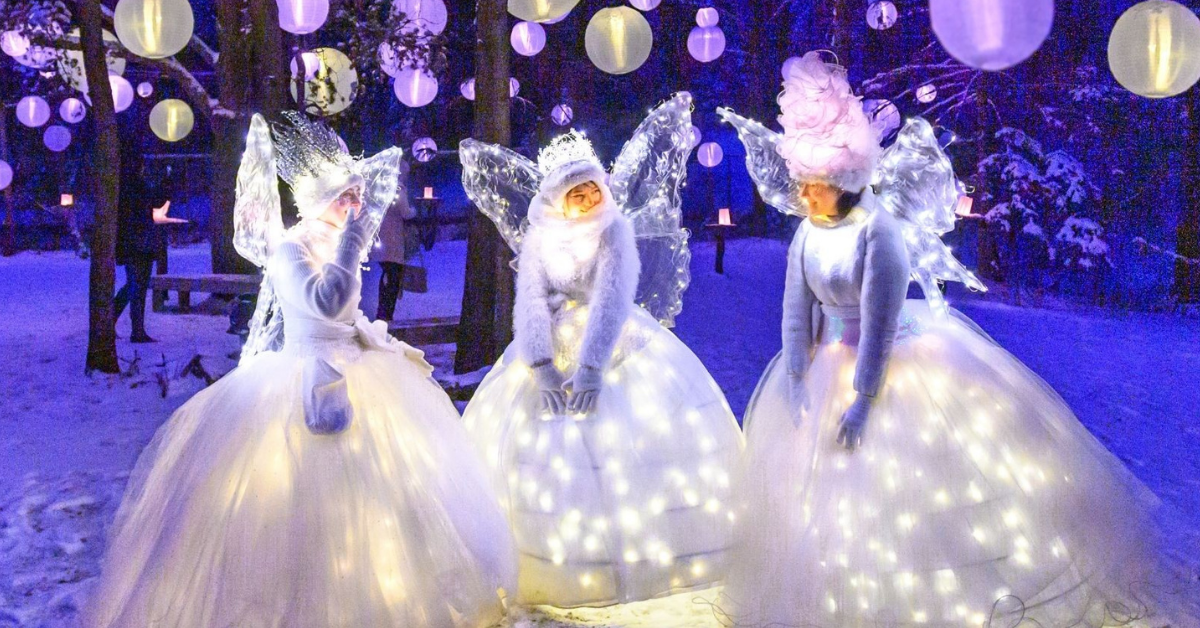 Every year during Luminaria, the University of Alberta Botanic Garden is lit up like a fairy tale winter scene.  This outdoor event has charming lighting along pathways and on trees throughout the garden, a choir singing, hot cider and fires to warm you up during your visit.  On your walk, you may also see some brightly lit snow sprites that are truly magical.  Be sure to dress warmly as there are no indoor venues for the event, and it goes on snow or shine!  
Luminaria is on from November 27th, 2021 through to January 9th, 2022 and timed-entry tickets can be purchased here.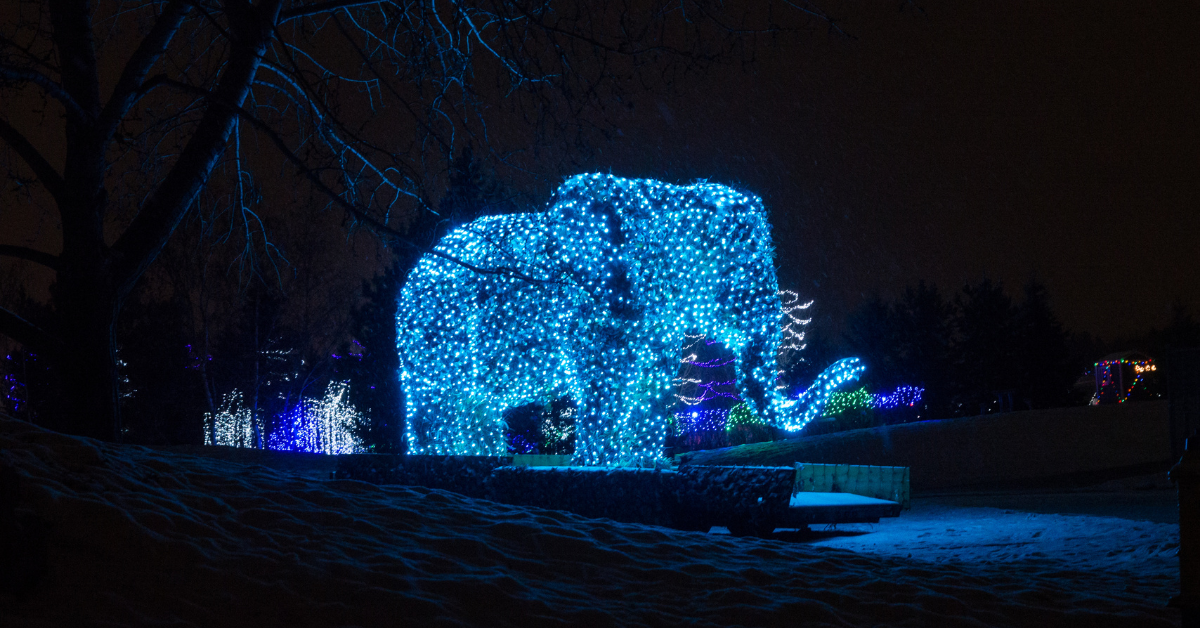 Also outdoors, is the Edmonton Valley Zoo's Zoominescence event.  Hosted by the Valley Zoo Development Society, Zoominescence lights up the zoo every year around the holidays.  Light installations, skating, hot chocolate and, of course, animals, make this event completely unique in Edmonton.  
Perhaps one of the best parts is that Zoominescence is one of the fundraising efforts by the Valley Zoo Development Society.  Funds raised go to various zoo redevelopment projects and some are also donated to other worthy animal charities.  To learn more, visit their website.
Zoominescence is on during weekends between from December 3rd to the 12th, then moves to seven days per week on December 17th, 2021 to January 2nd, 2022 (except for Christmas Eve and Christmas Day).  Buy your timed-entry tickets here.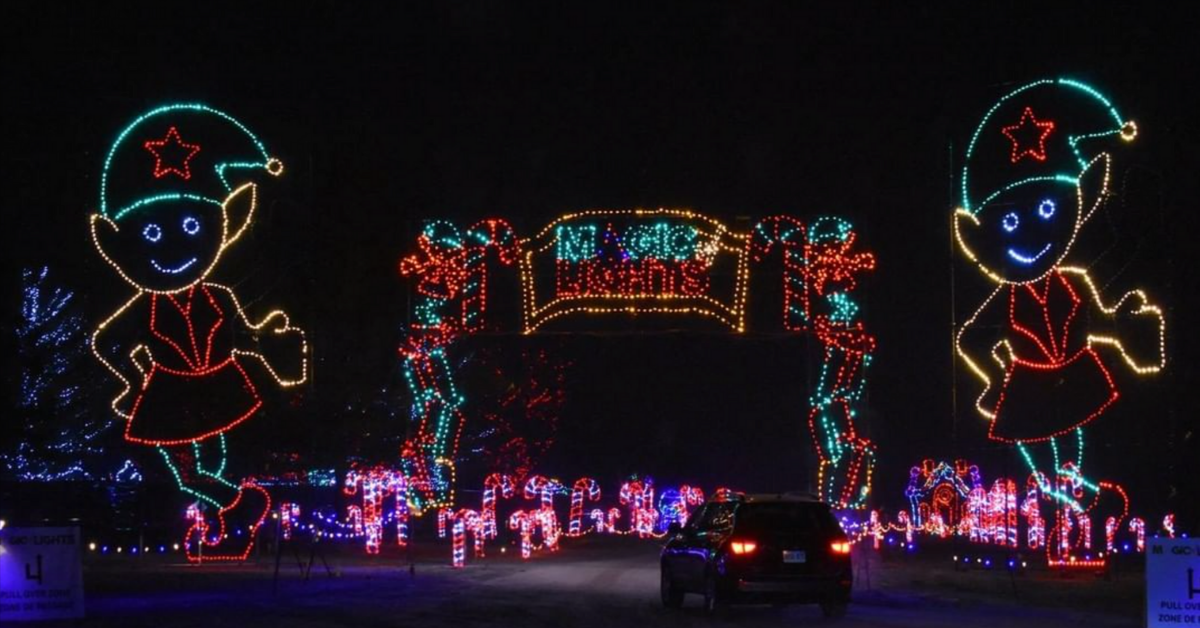 From outdoors to semi-indoors, Magic of Lights is a drive-yourself-through Christmas light spectacular.  The 2.5 km light display takes place at the RAD Torque Raceway and is made up of over 1 million lights.  You'll see lighting depicting the 12 Days of Christmas, Winter Wonderland, and lots more.  New this year is Ornament Alley, with lighting in the shapes of favourite holiday decorations and it's sure to dazzle.
Tickets are per carload and a portion of each one is donated to CHED Santas Anonymous and Canadian Tire Jump Start.  The event runs from November 19th, 2021 to January 8th, 2022 and tickets can be purchased online or at the gate.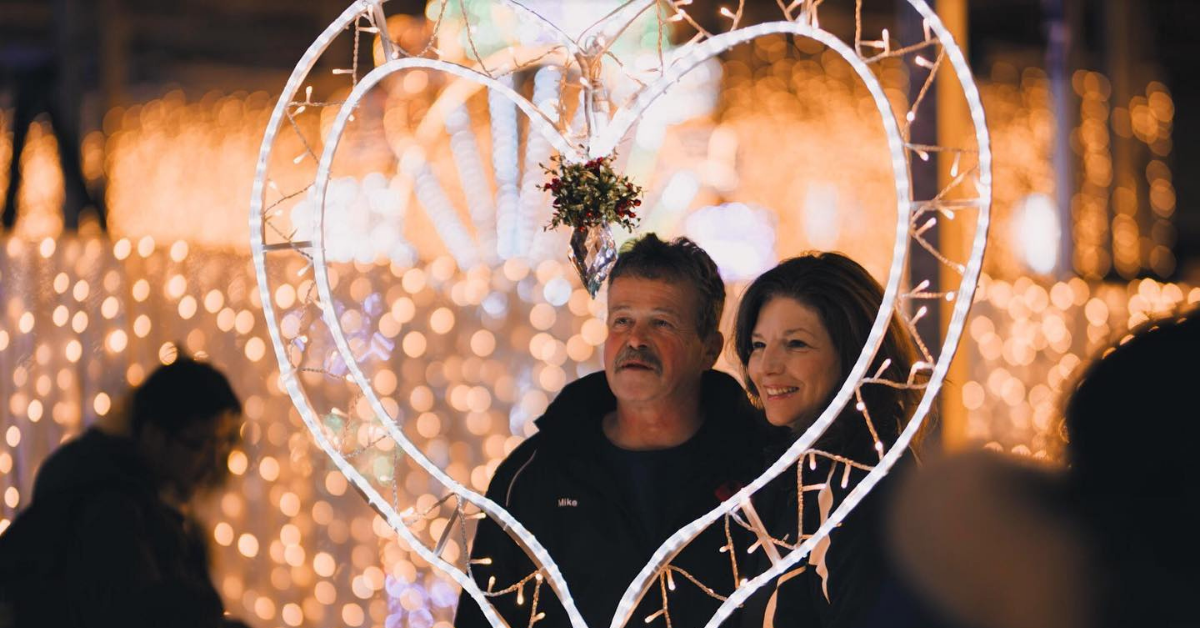 Glow is a fully indoor holiday light event at the Edmonton Expo Centre with entertaining shows and a market for crafts and goodies.  All the lights are located in the Light Gardens where you will find Santa's Sleigh Adventure, the Light Tunnel, Hanging Picture Frames, Selfie Walls and Murals.  Glow is definitely crafted to bring your IG game up to 10 out of 10!  Speaking of crafted, the Merry Makers Market has 60 local artisans selling a wide range of items like beef jerky, candles, toys and wine.  You can even get art made from a photo of your iris!  If you have anyone left to get something for, you just might find it here.
Purchase your tickets online for dates from November 21st, 2021 to January 2nd, 2022.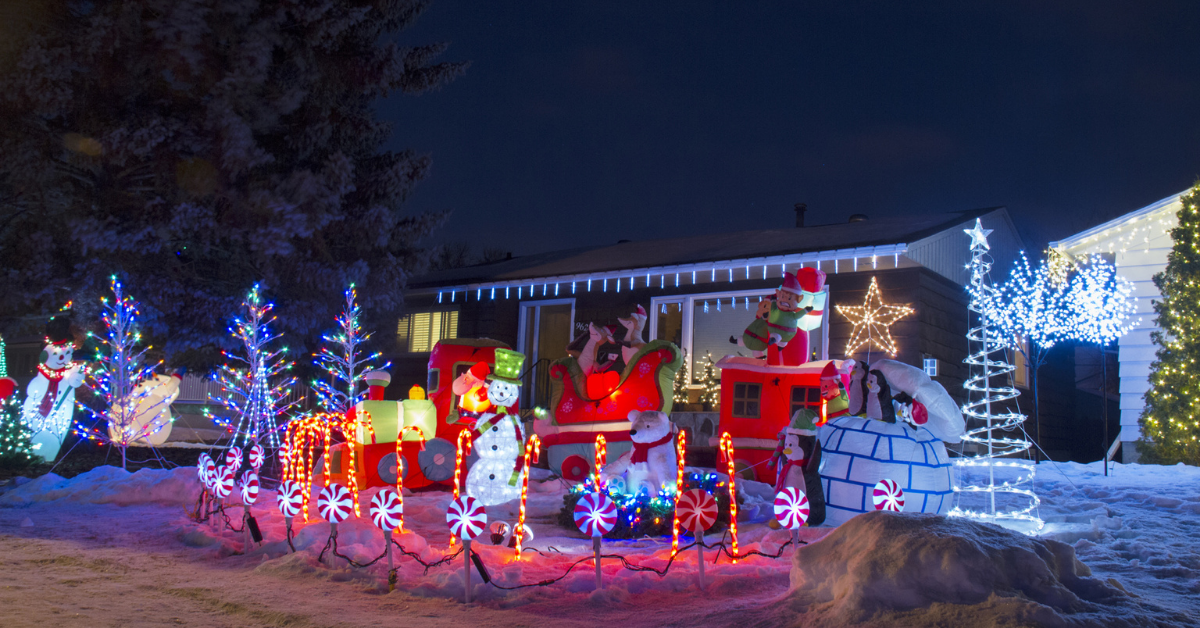 An Edmonton classic for over 50 years, Candy Cane Lane is a holiday tradition for many in the city and can become one for you, too!  In the Crestwood neighbourhood from 148 Street between 99 Avenue to 92 Avenue, you'll find houses and front yards decorated with extensive holiday lights, displays and characters.  It's nice for a walk or a drive and every year is a little bit different.  
The event is free, but food donations to the Edmonton Food Bank are appreciated.  Donation bins are conveniently located throughout the route.  
The Candy Cane Lane website is not yet updated for the 2021 season, so keep checking back for new information in the coming weeks.
Which holiday light spectacular is your favourite?   We know, it's hard to pick!  We'll have a deal coming up for Zoominescence which will include free tickets, and the best way to get first notice is by signing up for our Insider emails right here.