Holiday Gifting Guide Part 2: Edmonton Holiday Markets
Welcome back to our deep dive into holiday gifting in Edmonton!  Last week, we shared our picks for places to find unique gifts.  This week, we'll showcase some of the popular holiday markets for your holiday gift needs.  We guarantee you will love the experience of discovering local artisans and small sellers and leave with everything you want for the holidays.  Read to the end to find out how you can get free gas, dining cards and even a pre-paid credit card for your shopping getaway.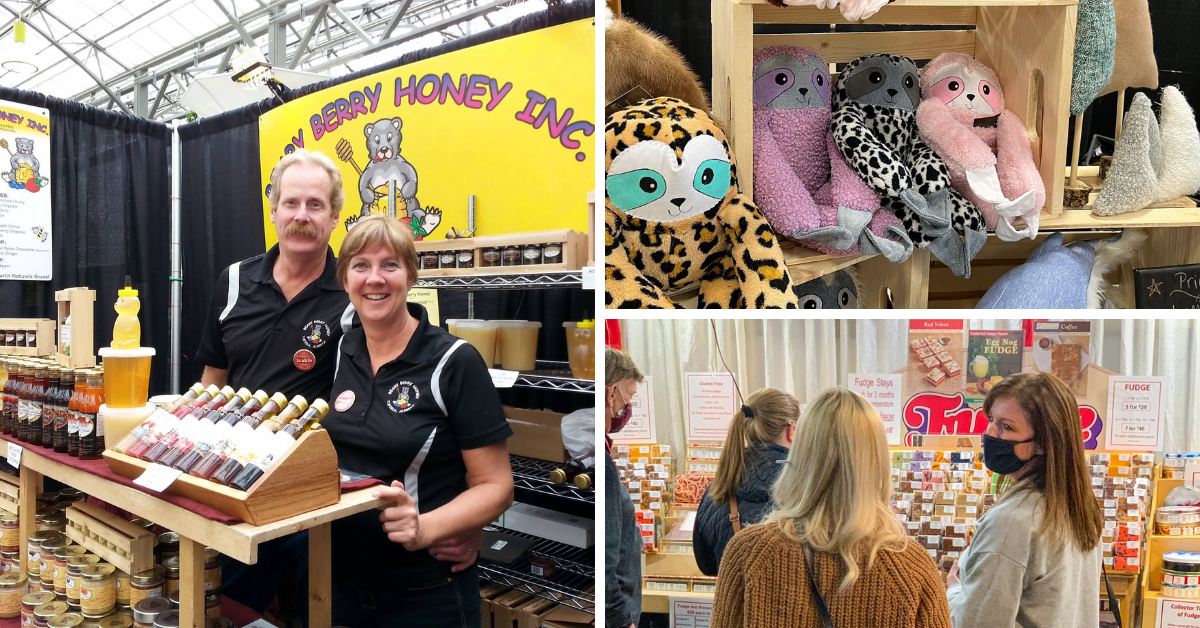 Over the last 30 years, this holiday show has become an Edmonton tradition and it is very easy to see why.  The huge sale has 220 vendors of literally all kinds – every aisle is a surprise, loaded with creative, colourful, and fine quality gift items. 
A couple of our favourites are Beary Berry Honey and Acorns and Oak Trees.
Beary Berry Honey as the name suggests, has honey and beeswax products and the flavoured honeys are HIGHLY recommended.  Get a jar of their cinnamon honey.  You will not be disappointed.  Acorns and Oak Trees makes stuffed toys, mittens and throw cushions all from thrifted and upcycled materials like cotton, wool, and even real fur.  Memory bears can also be ordered, and custom made from a piece of a loved one's clothing.
Find our favourites, and make some for yourself, on your visit to the show which runs from December 2nd to the 5th.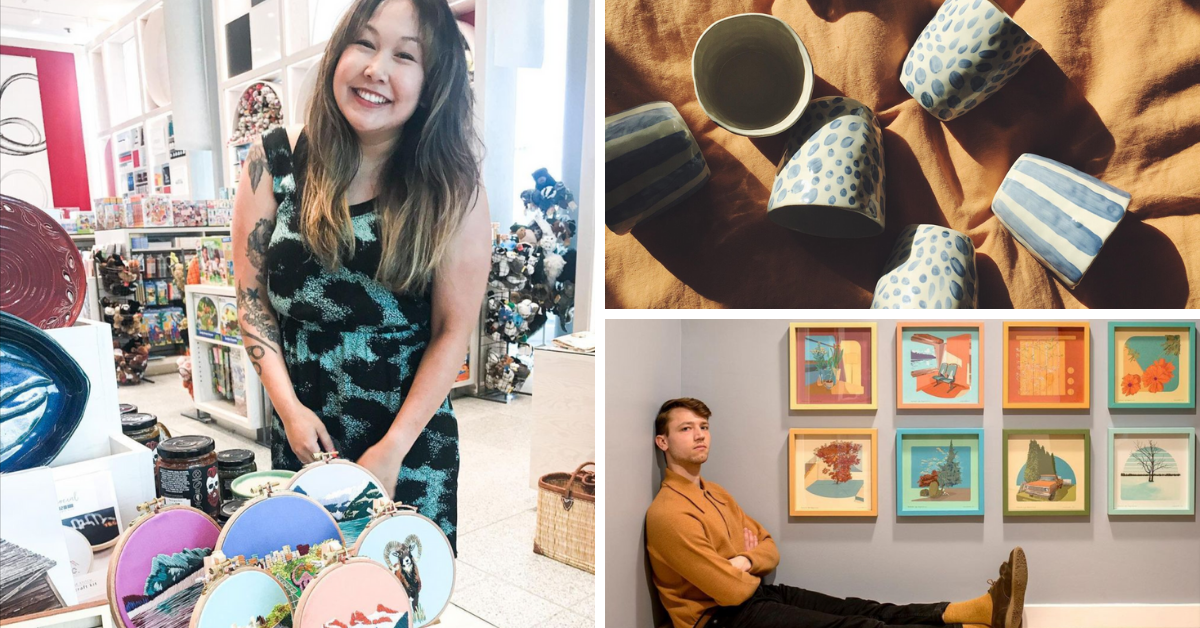 The Royal Bison has been promoting authentic artisan goods from makers in Alberta, Saskatchewan, and B.C. since 2007.  The twice-per-year event has vendors selling items like ceramics, textiles, paper goods, and many more.  Although like other markets' vendors, the Royal Bison vendors put a spin on their items that are imaginative and totally different.  It's something you just must see!  Vendors for the holiday market are still being selected, but some of our faves from past fairs are Genevieve Ongaro of Material Culture (hand-pinched ceramic) and Naked & Frayed (embroidered items).
Go browse in-person during two weekends:  December 3rd to the 5th, and December 10th to the 12th.  Prefer an online shopping experience?  Online shopping is available from November 26th through to December 12th.  Visit their website for details.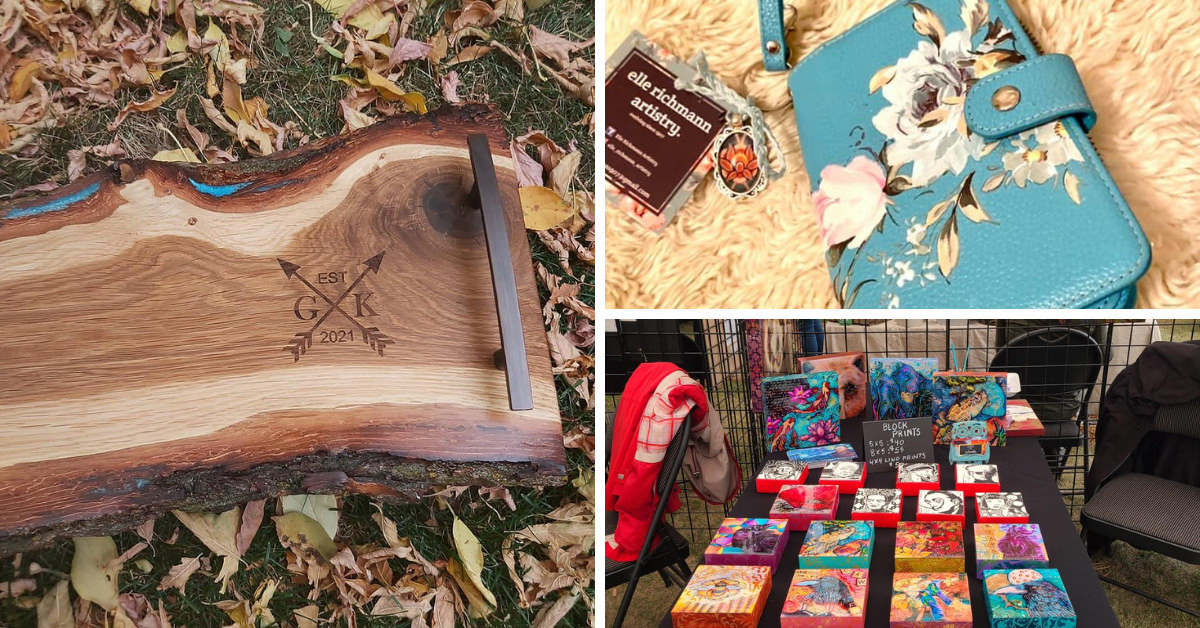 This smaller, boutique market is held in the neighbourhood of Terwillegar on Edmonton's south side.  This show is what you might refer to as a hidden gem.  Made up of around 60 vendors, the show came about from a partnership of 7 artisans who came together to create Hand2Hand for the purpose of showcasing artists and artisans in Edmonton.  Leave a little extra time to find parking as it might take a few minutes, but it will be worth it.  
Who do we love?   WoodsEdge makes cutting boards, charcuterie boards and trays from different kinds of wood.  Often, pieces are left with roughhewn edges and bark to show off the beauty of the wood.  Elle Richmann Artistry gives new life to old furniture and jewelry boxes.  Each item is refinished and painted in bright pastels or rich, brooding blues and purples.  Pops of colour from images of flowers and birds are added as the final touch.
Unlike the other markets, Hand2Hand is on for just ONE day, November 20th.  Visit their Event Bright page to book your timed-entry ticket so that you don't miss this very special event.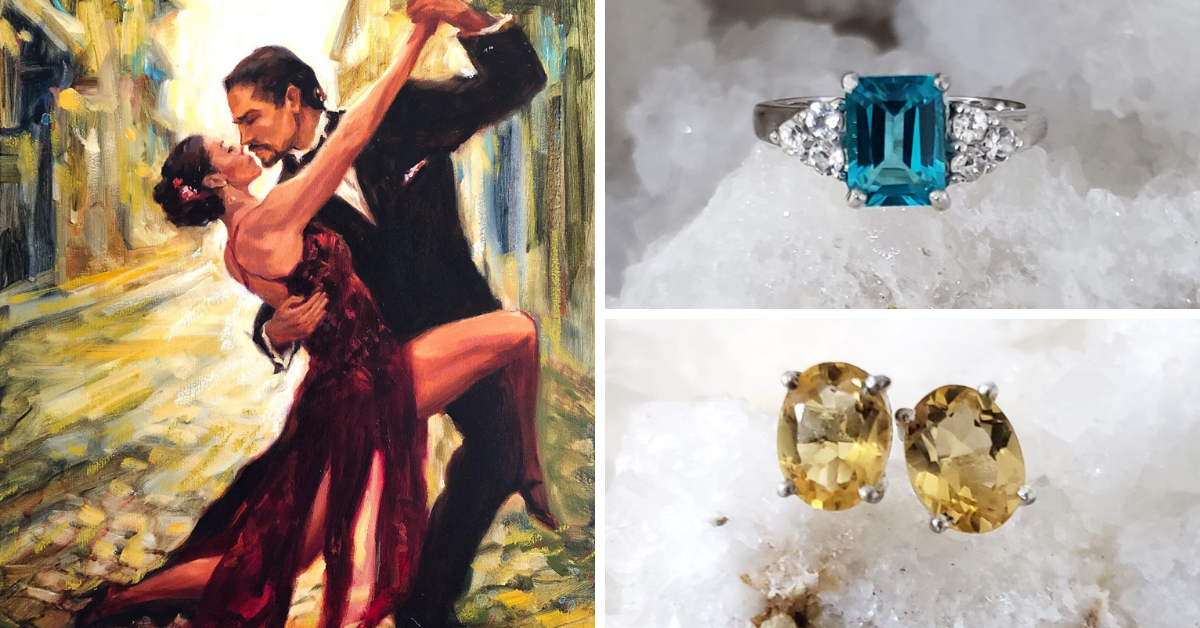 Over at the Mill Woods Town Centre will have a fantastic market for two full weeks from December 1st to the 14th.  As many as 32 local artisans will be featured with a curated selection of items, in a dedicated storefront on the southside of the mall.  Local and handmade items will include favourites like bath and beauty products, clothing and ornaments but since vendors are still being selected, there's no telling exactly what wonders you'll find.  Like with the other markets, we've picked a couple of favourites.
Baubles by Bellavie uses sterling silver and gemstones in a jewelry line that embodies chic style.  Easy to wear pieces with classic designs work just as well with casual wear as for work or evening.  Stunning oil paintings by Oksana Zhelisko are another must see.  Original still lifes, urban landscapes and more will make the ideal compliment to your home décor.  Prefer to choose your own work of art?  Commissions are available, too.
Keep an eye on the Mill Woods Town Centre Facebook page for more information.
Are there any other holiday markets or unique shops that we missed?  Share with us in the comments and we'll include them in a future blog.  Speaking of future, we'll have more holiday-themed content in the coming weeks, along with winter activities for the whole family.  Get it all dropped right into your inbox by signing up for our Insider emails.
Ready to get a holiday shopping getaway booked that includes gas, dining and a pre-paid Mastercard with the full deal?  Get these amazing extras with your hotel when you book the 1, 2, 3 Shopping Experience.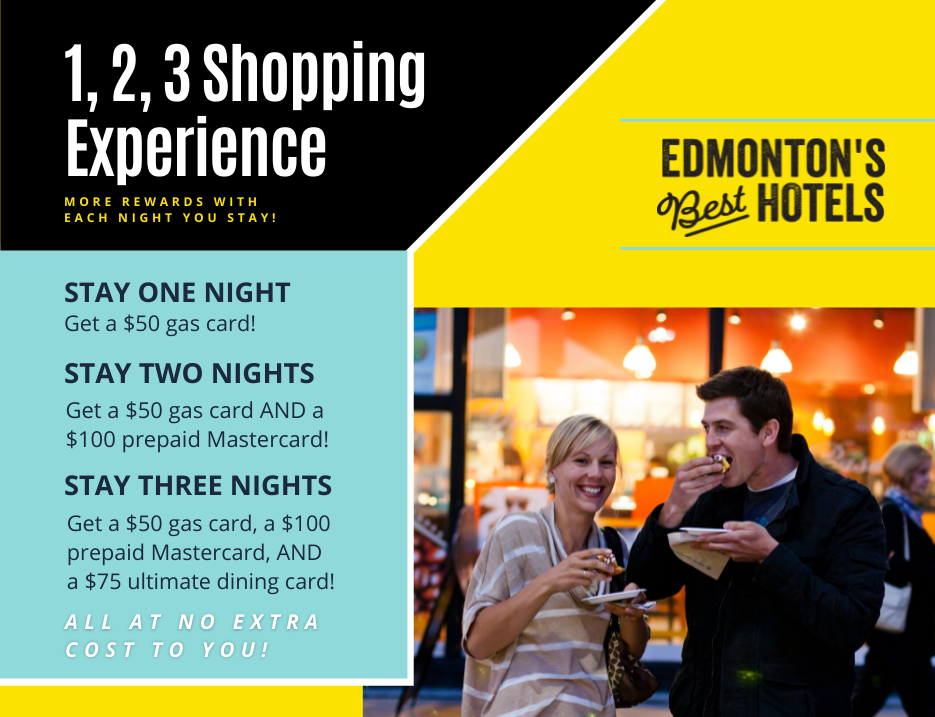 There's a new deal coming every week, many available for a limited time and in limited quantities. The best way to get first notice is by signing up for our Insider emails below.