Hot Drinks & Cool Rinks
Whether it's for a romantic date or something extra to add to a family weekend, ice skating is a great addition to your schedule.  Top it off with a hot chocolate and you've got the makings for a memorable time.  Because Edmonton has loads of ice rinks (both in and outdoors) as well as many delightful cafes, we've chosen a few of each to make your planning easier.  Dress warmly, pack your skates, and come along on the journey!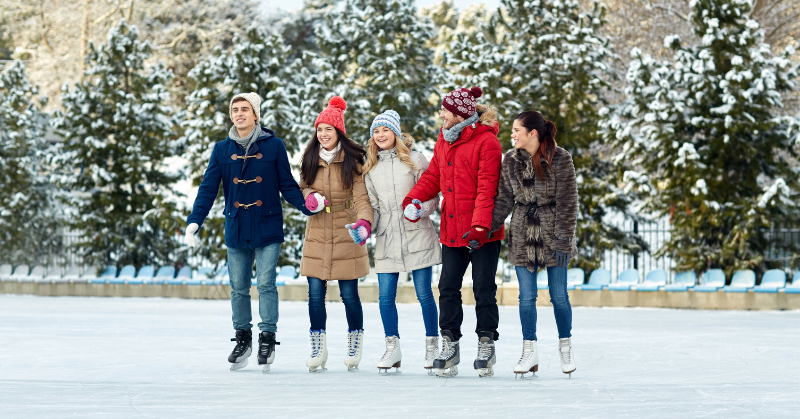 The legislature grounds are stunning to visit all year round, but there is something special about the winter when seasonal lights decorate the trees amongst freshly fallen snow.  Located on the South Lawn near the Centennial Flame, skate under the holiday lights where the bowling greens are converted to an ice rink during the winter months.  
Where to indulge in a hot drink:
Go south on 99 Street NW to reach Café Sole, a coffee shop with a twist.  Serving authentic Mexican Chocolate and churros, as well as high quality teas and espresso, Sole is a unique place to experience a little bit of Mexico right in Edmonton.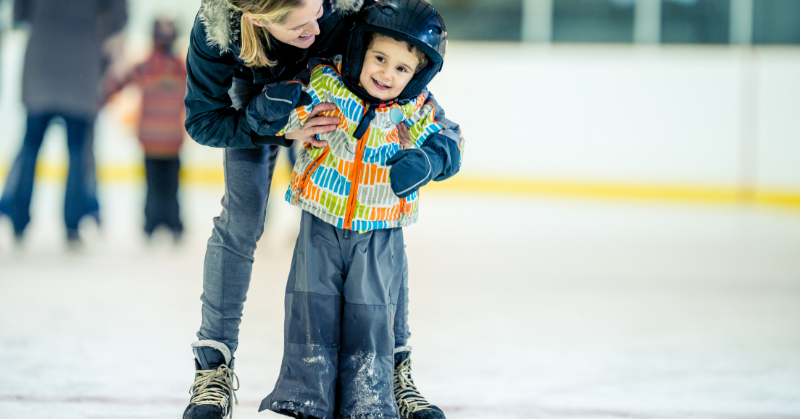 At the Meadows, you have the choice of indoor or outdoor ice skating.  The centre has two NHL size indoor rinks which are available for drop-in skating, but if you prefer you can also try out the Meadows Outdoor Leisure Ice Rink which is right outside.
Where to indulge in a hot drink:
On the south side of the city, not far from the Meadows, Calabash Café features typical coffee shop drinks, and you can certainly get a hot chocolate, but you can also be adventurous!  Try one of their feature lattes like the Sweet Pumpkin or Black Soybean & Brown Sugar or opt for an ice cream "croffle" which is a cross between a croissant and a waffle, layered with ice cream and fruit.
If you're coming from out of town, WEM is likely already a stop on your itinerary and, like most people, you're probably thinking of shopping and a stop at Galaxyland or the waterpark.  Shake it up with some time on the rink at the Ice Palace!  
Where to indulge in a hot drink:
Overlooking the Ice Palace is Cookies by George and it's the only place to go in the mall for hot chocolate and a treat.  Their rich, creamy hot drinks are best paired with a dreamy milk chocolate cookie.  Cliché though it may be, the combination is to die for.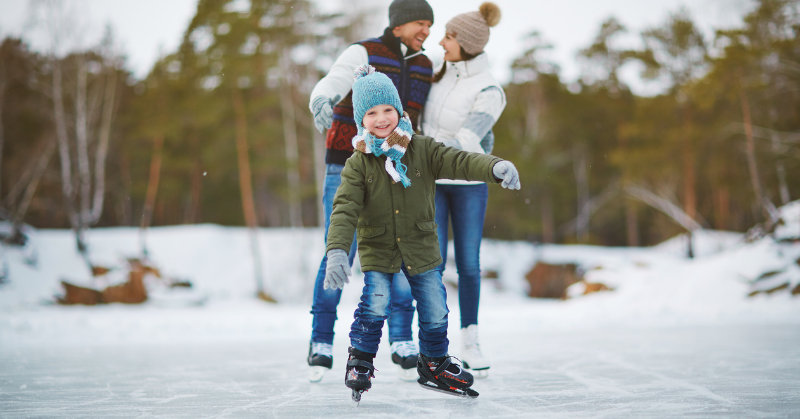 The Victoria Park Ice Way is a big favourite year after year.  The ice way, which is also known as the "freezeway", has 2700 square meters of skate-able ice and colourful flood lights, so the skating will be more magical after dark.  Right nearby is the oval, a large outdoor rink alongside the Pavilion where you'll find water fountains, a changing area and washrooms.
Where to indulge in a hot drink:
Block 1912 is a rustic café right in the heart of Old Strathcona.  With unfinished floorboards, mismatched chairs and tables and strings of glinting white lights hung from the ceiling, you'll instantly feel relaxed.  Dive into a good book over a Ganache Hot Chocolate or their seasonal Spiced Ganche Mocha.
Where will you choose for your ice skating/hot chocolate pairing?  Will you mix and match or take one of the recommendations as is?  Let us know in the comments.
Want to get your hot drink (and lots of other things) for free?  Choose one of our 1, 2, 3 deals which include special experiences at one of our partner attractions, prepaid Mastercards and gas cards.  Find out more right here!