Most of us can agree that enjoying a fine dining experience is an indulgence we should make time for, at least occasionally.  In Edmonton, the culinary scene is packed with interesting and innovative restaurants so there is certainly no shortage of options.  Not long ago, our blog featured some hotels with family and budget-friendly dining options, but this week (and next week!), we're looking at spots to go and splurge!  Read on for our first 2 of 4 hotel restaurants to WOW you!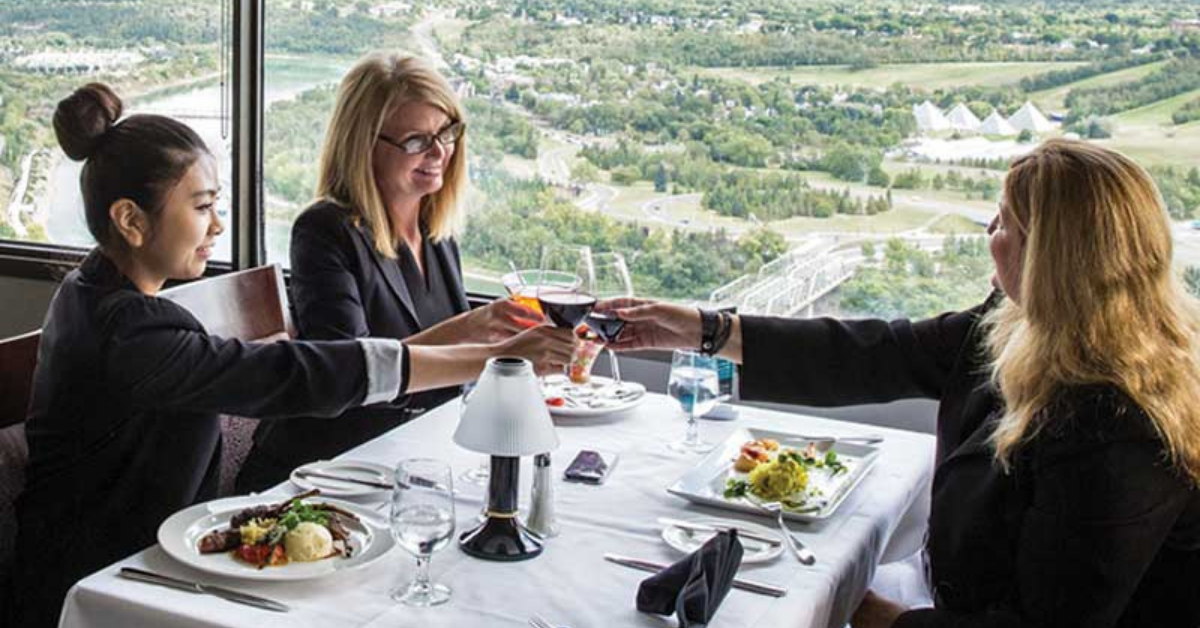 The Chateau Lacombe Hotel has undergone many changes in name and ownership but has been an enduring fixture on the Edmonton skyline since 1966.  The circular building is home to the city's only revolving restaurant, the aptly named La Ronde.  Up on the very top of the building, La Ronde rotates a full 360 degrees every 88 minutes which means that during your dining experience, you'll get a complete view of Edmonton's downtown, river valley and far beyond from the 24th floor.
In addition to the views, La Ronde is known for exceptional cuisine.  Executive Chef Joe Srahulek continues to develop his passion for quality, simplicity and great food at the Chateau Lacombe Hotel and La Ronde Restaurant.  Favourite items on the menu are the Prime Rib of AAA Alberta Beef, which is slow raosted and served with rosemary jus, horseradish mashed potatoes and Yorkshire pudding, as well as the  table-side carved Chateaubriand.  The restaurant takes care to source local ingredients for menu items and uses liquors from Rig Hand Distillery and Hansen Distillery (Edmonton local distillers) for cocktails.  
La Ronde has been a special occasion dining room for generations of families in Edmonton.  For 55 years, people have been celebrating birthdays, graduations, engagements and other personal milestones at La Ronde.  It's not hard to see why, over the years, it's been named Open Table Diner's Choice in 2020, Most Romantic Restaurant and one of Canada's Top 100 Restaurants.  If it's been a while since your last visit, or if you've never had the pleasure, dining at La Ronde is not to be missed.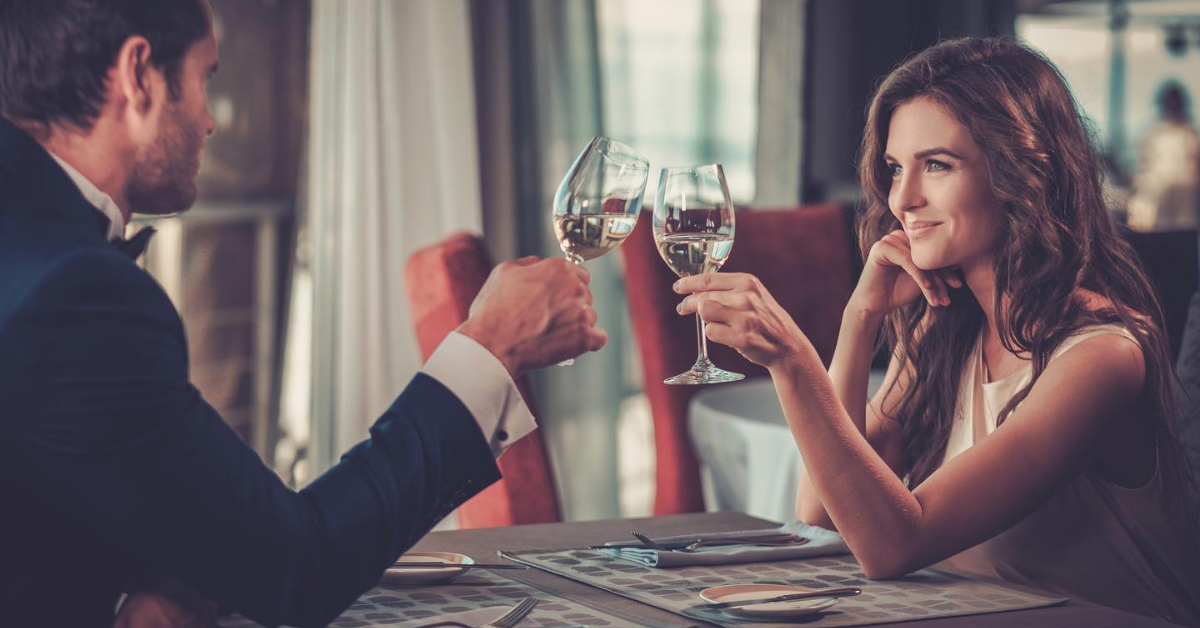 The castle on the hill that is the Fairmont Hotel Macdonald has been perched above the river valley for more than a century.  For a time during the 1980's, the hotel was boarded up and slated for demolition (hard to believe, but true) until being designated a municipal heritage resource by the city.  It was subsequently purchased by CP Hotels, renovated and reopened in 1991.  The Hotel Macdonald has been delighting guests with outstanding accommodations and dining ever since. 
There's no better place to stop in for a meal or cocktails than the hotel's Confederation Patio and Lounge.  Executive Chef Jiju Paul, who has spent 13 years of his career with the Fairmont family and other hotels across Canada, the United Arab Emirates and India, uses many local suppliers for the very best ingredients.  Carrots, leeks, potatoes, onions and beets come from Erdmanns Gardens;  Charcuterie meats are from Meuwlys; Hydroponic lettuce is from Swiss Leaf Farms;  And those are just a few.
It will be difficult to choose what to order but you won't go wrong with one of the restaurant's most popular items.  The Smoke and Spice Starter features artisanal cheeses, pate en croute, fine cured meats, smoked olives, pickles, house mustard, grapes and homemade bread.  Feeling casual?  The Alberta Beef Burger will fit the bill, made with certified angus beef and topped with Monterey jack cheese, Canadian bacon, lettuce, tomato, roasted garlic aioli and house mustard on a brioche bun.  Pair your meal with one of the unique cocktails, specifically the MAC Signature Old Fashioned, the Psithurism or the Wild Fire.  Named the Open Table Diner's Choice for 2021 and voted Edmonton's Best Patio year after year, the Confederation Lounge should be on your list of places to dine in Edmonton.
Many thanks to Milica Mrdjenovich and the team at Nova Hotels, and Danielle Lundy and the team at the Fairmont Hotel Macdonald for their help to craft these restaurant profiles.
Love food and restaurant content?  Don't miss part 2 with more hotel restaurants to WOW you, coming up next week!  If you're an Insider, you can get it dropped right to your inbox by signing up for our emails right here.