In the summer of 2021, Edmonton became the first city in Western Canada to join the Global Destination Sustainability Index (GDS-Index) in an effort to be known as one of the top sustainable tourism destinations in Canada and across the world.
Since embarking on this journey to be a part of the GDS-Index annual grading process, the city of Edmonton has made great strides in becoming a more sustainable destination for both tourists and residents alike.
At the forefront of this movement is Explore Edmonton, a destination marketing organization that also operates two of our city's biggest event facilities – the Edmonton EXPO Centre and the Edmonton Convention Center.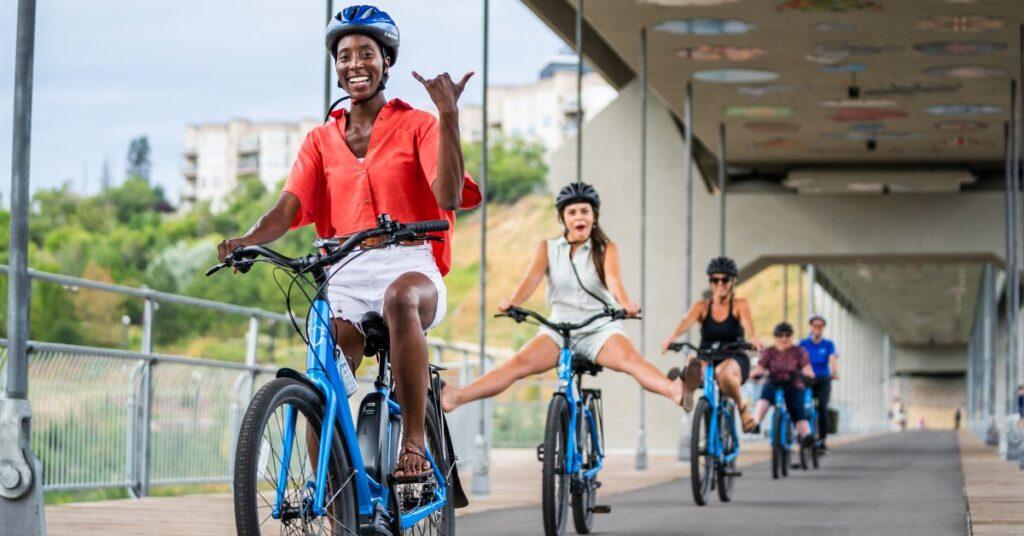 What is Sustainable Tourism?
Sustainable tourism is an eco-friendly approach to travelling that seeks to reduce negative impacts on the environment, local economy, and culture. It encourages travellers to be mindful of their impact and make conscious decisions about how they explore the communities and areas in which they are vacationing. This includes everything from the activities they choose to the food they eat, the transportation they use, and the accommodations they stay in. It also encourages travellers to support local businesses and respect the environment and the culture of their chosen vacation spot.
Partaking in sustainable tourism has a variety of benefits for both travellers and local communities. It helps to reduce the environmental impact of tourism by encouraging travellers to use sustainable transportation and accommodations, as well as supporting local businesses. Sustainable Tourism also helps to support the local economy and preserve the culture of the destination. Additionally, by choosing sustainable activities and accommodations, travellers can be sure that their money is going toward businesses that are committed to protecting the environment.
The Global Destination Sustainability Index
The
Global Destination Sustainability Index
is the world's leading sustainability performance initiative for tourism destinations and hubs worldwide. It is used in over 80 cities across the globe and serves to create practical criteria for communities and their local tourism sectors. The GDS-Index program's purpose is to establish the groundwork for local sustainability practices and plans for communities, tourism supply chains, and destination management organizations.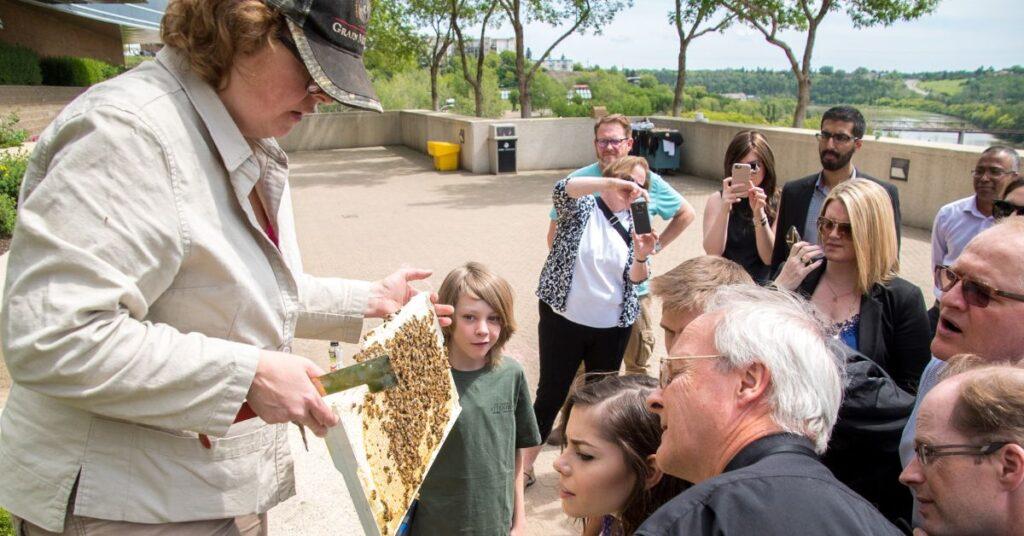 Explore Edmonton and Sustainable Tourism
Explore Edmonton has quickly become a world leader in sustainable tourism. In fact, according to the GDS-Index 2022 Performance Overview, Explore Edmonton enhanced its overall score by 5%. Significant advancements have also been made in the Destination Management Organization (DMO) sector, with a 23% growth.
The dramatic increase in the DMO percentage can be attributed to the local environmental, economic, and social programs and causes that Explore Edmonton has adopted throughout the past year. These initiatives include their Responsible Events Program (REP), Carbon Neutral Events program, and beginning Phase 1 of the construction of Canada's largest rooftop solar panel array.
Responsible Events Program
The Responsible Events Program was designed in accordance with the UN Sustainable Development Goals (UN SDGs). The services offered by Explore Edmonton adhere to international standards, ensuring that the outcomes of all events held at Explore Edmonton venues, like the Edmonton EXPO Centre and the Edmonton Convention Centre, contribute to shared community goals.
The REP is only one way that Explore Edmonton is helping to ensure that any events held at its venues — and the community as a whole — make socially and environmentally responsible decisions that help give back to our community. Venue programs include Edmonton Food Bank's Second Helping Program, the Urban Beehouse Project, Recyclable Signage, and Post-Event Waste and Sustainability Audits.
Carbon Neutral Events Program
Through their Carbon Neutral Events program, Explore Edmonton has collaborated with Ostrom Climate — one of the biggest and most advanced full-service carbon management teams in North America — to measure and offset the carbon footprint of events held at their venues.  Their specialized Sustainability team offers free consultation and support to help event organizers reduce carbon emissions at their event while also offsetting unavoidable emissions.
Carbon offsets are investments in initiatives that balance out the unavoidable Greenhouse Gases that are emitted from events held at Explore Edmonton venues. These offset investments support measures such as wind farms, reforestation initiatives, landfill gas capture facilities, and others that absorb carbon emissions on the behalf of event organizers.
Canada's Largest Rooftop Solar Panel Array
In August of 2022, Explore Edmonton began construction of Phase 1 of what will be the largest rooftop solar panel array in all of Canada. The first phase of this $5 million project will install 5,754 solar panels across more than 190,000 square feet of roof space of the Edmonton EXPO Centre. The initial panels will be installed above Halls D through H. According to the design energy models, this rooftop solar array is expected to save between $290,000 and $460,000 per year in operational costs, not to mention the positive environmental impact of generating all that solar energy!
If Phase 2 of the initiative is approved, additional solar panels will be erected on the roof above Halls A through C, which will increase the project's footprint as well as operational cost savings. Phase 2 will increase system output by roughly 1.9 gigawatts at a cost of around $3.4 million. Phase 2 would bring another $185,000 to $300,000 in annual savings.
Explore Edmonton is at the forefront of sustainable tourism, not only in the province of Alberta, but across the country. Thanks to their efforts, they have made Edmonton the perfect vacation destination for travellers looking to experience sustainable tourism. With its vibrant culture, spectacular attractions, and dedication to sustainability, Edmonton is a unique place to explore and experience all the possibilities that sustainable tourism has to offer.
If you're a sustainable tourist searching for a vacation destination that has its finger on the pulse of environmental, social, and sustainable development, look no further than Edmonton. For sustainable accommodations, visit Edmonton's Best Hotels to book your stay through a local business and help save the planet while saving yourself money with our 1, 2, 3 Rewards Deal.
Know someone who's a fan of sustainable travel initiatives? Share this post with them!