Edmonton's Gone Country & Western – You Can Too!
For the first time ever, on November 12th and 13th, Edmonton is hosting the Professional Bull Riding Canada National Finals (PBR) at Rogers Place! In honour of this historic event, we're dedicating this week's blog to planning a rip-roaring country & western weekend in Edmonton. Read all the way to the end to learn how you can get free PBR tickets together with your hotel. Now let's giddy up!
To get into the spirit, start at Lammle's for an outfit or some accessories.
Lammle's Western Wear has been a staple for western wear in Alberta since 1983, but don't let the name fool you.  While you can get authentic cowboy boots, hats and accessories, the store also sells riding tack and a large selection of casual wear and high-end denim – think jeans, hoodies, plaid button downs.  Items are available for men, women and children, in regular and plus sizes.  Find your weekend cowboy gear at one of two stores in Edmonton.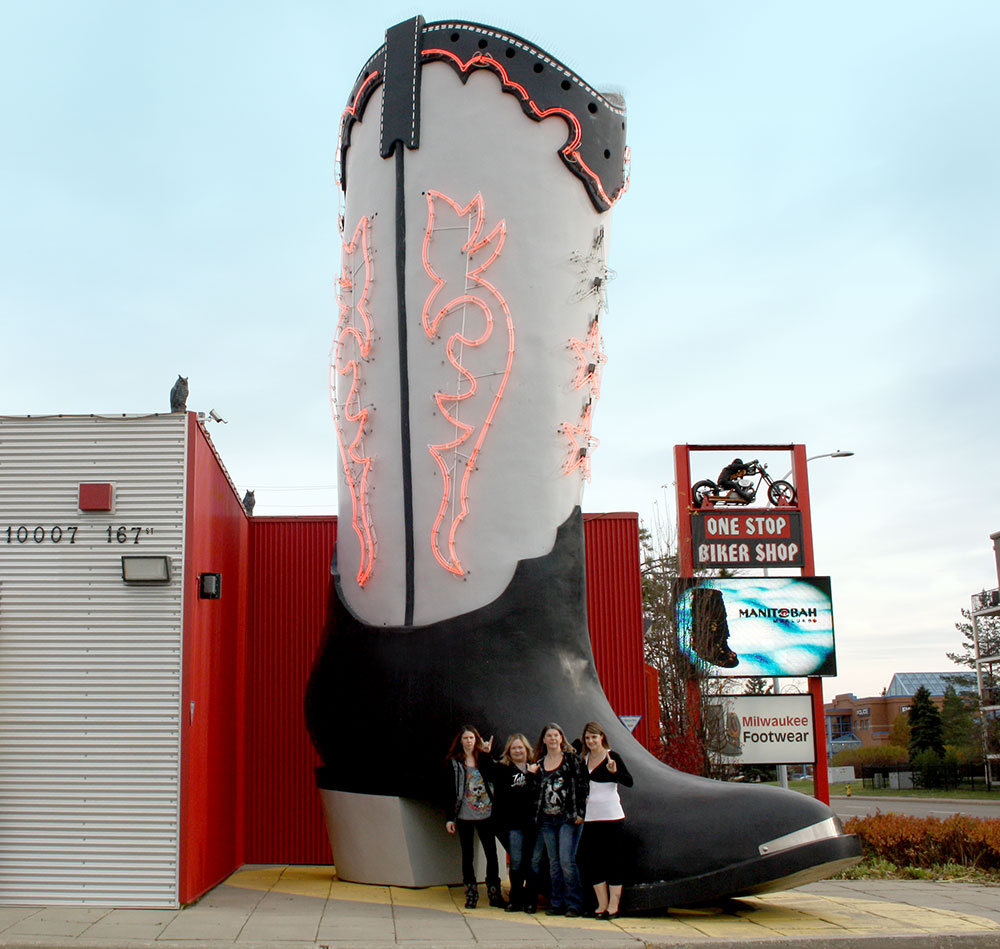 With your western outfit perfected, score some Instagram points in a BIG way.
Over on 167 Street NW, outside the One Stop Biker Shop, is the giant cowboy boot.  Black and white with red neon designs, the boot will dwarf you at approximately 18 feet tall.  Given the bright red neon designs, it's best to go in late afternoon or at dusk to get the full effect of it in your photos.  It's a popular attraction to visit for photos or just for the fun of it.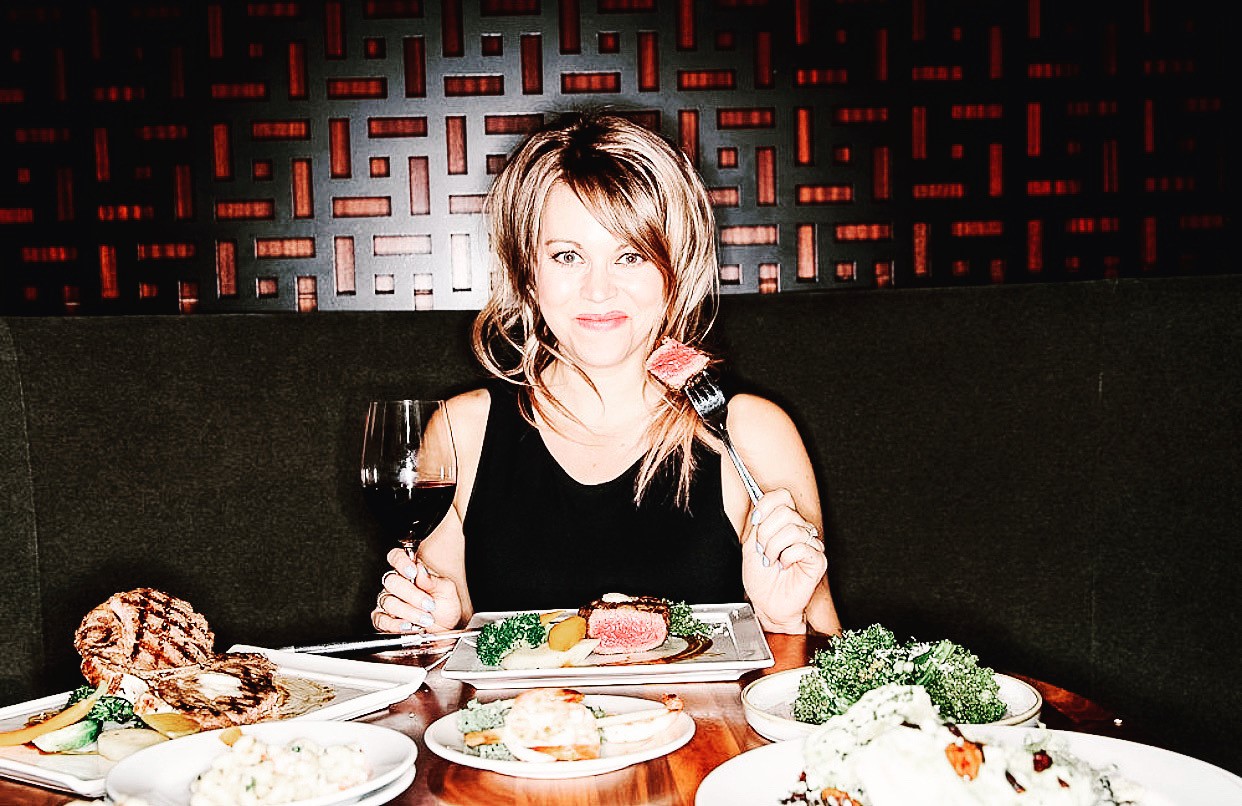 Right in the heart of downtown, Lux is located inside Commerce Place on 101 Street.  An upscale dining experience, Lux serves classic AAA cuts and Prime Alberta beef, some dry-aged for up to 45 days.  Choose your steak then a la carte sides, or for those interested in non-meat options, fish or chicken dishes are also on the menu.  Heading to PBR?  Lux is a whopping 2 minute walk from Roger's Place and is the perfect option for dinner before the event.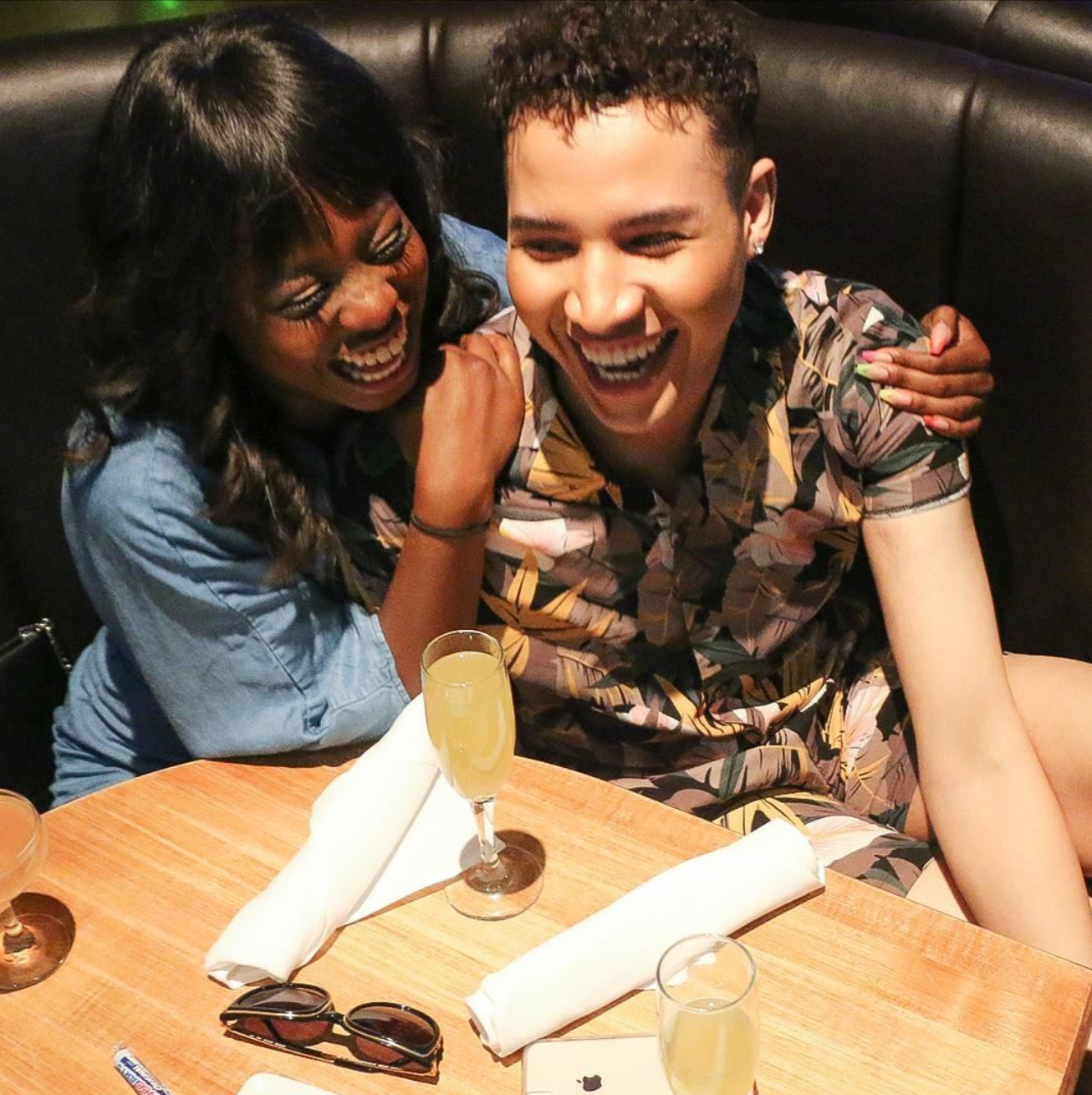 Further south, at Gateway Boulevard and 81st Avenue, is Von's.  Another favourite upscale steak place, Von's has steaks aged a minimum of 28 days, as well as fish, chicken, salads and pasta on their extensive menu.  If you enjoy oysters, Wednesday through Friday from 4:30pm to 6:30pm, and all night Sunday, head to their Oyster Happy Hour in the lounge for oysters specially priced at $1 – $3.
While Lux is only 2 minutes to Roger's Place, Von's is literally next door to an Edmonton country and western institution – Cook County Saloon – and there's no better place to cut a rug!  The rustic look inside includes rough wooden beams, wood floors, exposed brick, lots of neon and at least one moose head on the wall.  But the real attractions are the live music, dancing, drink specials and friendly people.  This is the kind of place to visit for a casual evening of line dancing, a game of pool, and your favourite country music.
So, what do you think? Are you ready for some cowboy culture? If the answer is YES, then gas up the car because right now you can get 2 tickets to PBR and a two night stay when you book our PBR Deal. Be sure to reserve soon because the deal is only available until November 11th.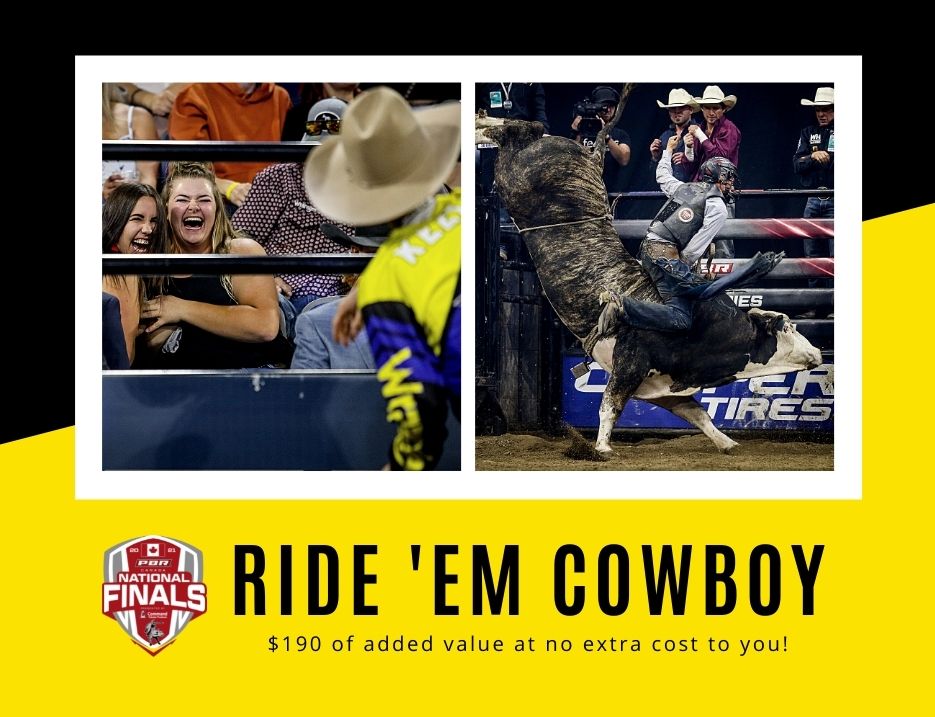 There's a new deal coming every week, many available for a limited time and in limited quantities. The best way to get first notice is by signing up for our Insider emails below.