Like many cities in Canada, Edmonton has a very diverse population.  As of 2016, more than 23,000 people of Arabic descent call Edmonton home bringing with them exciting culture that includes truly fantastic food!  There are so many establishments in the city that feature this cuisine that we simply can't list them all, so today, we've chosen four to share with you.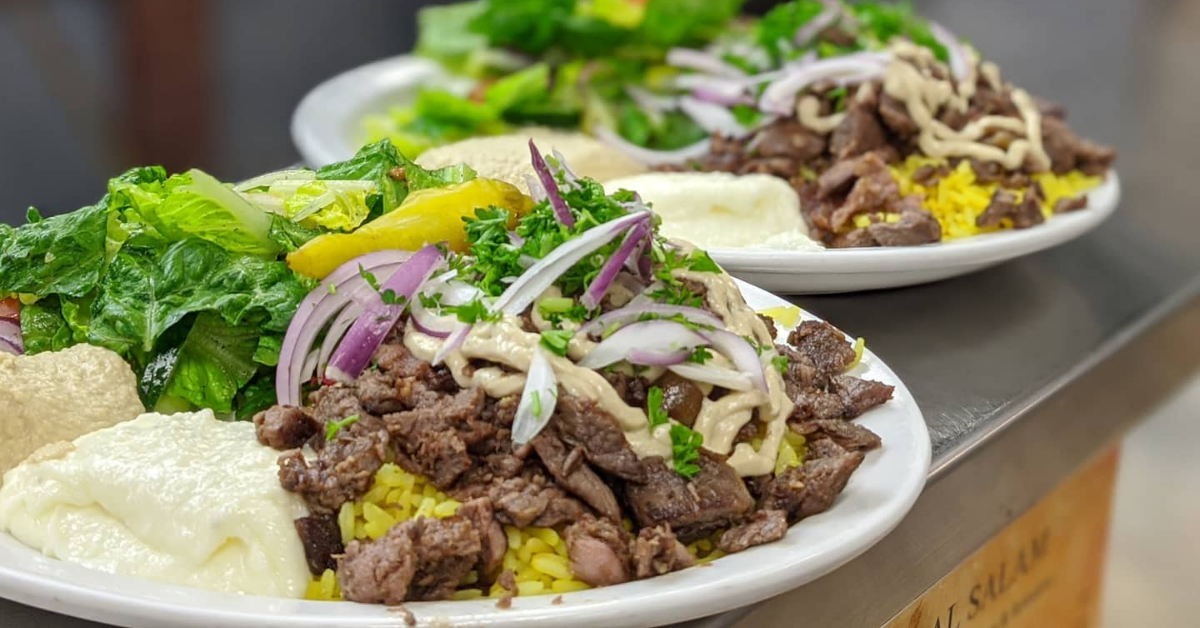 Do you like the smell of freshly baked bread?  If so, you're in luck!  The glorious scent greets you at the doors of Al Salam.  This restaurant/bakery/mini-grocery is an excellent spot for an authentic middle eastern meal.  We recommend the chicken shawarma wrap, or a falafel wrap, with a basket of fries, but all the items on the menu are all tasty and prepared daily.  Get some of those freshly baked pitas for the road, too.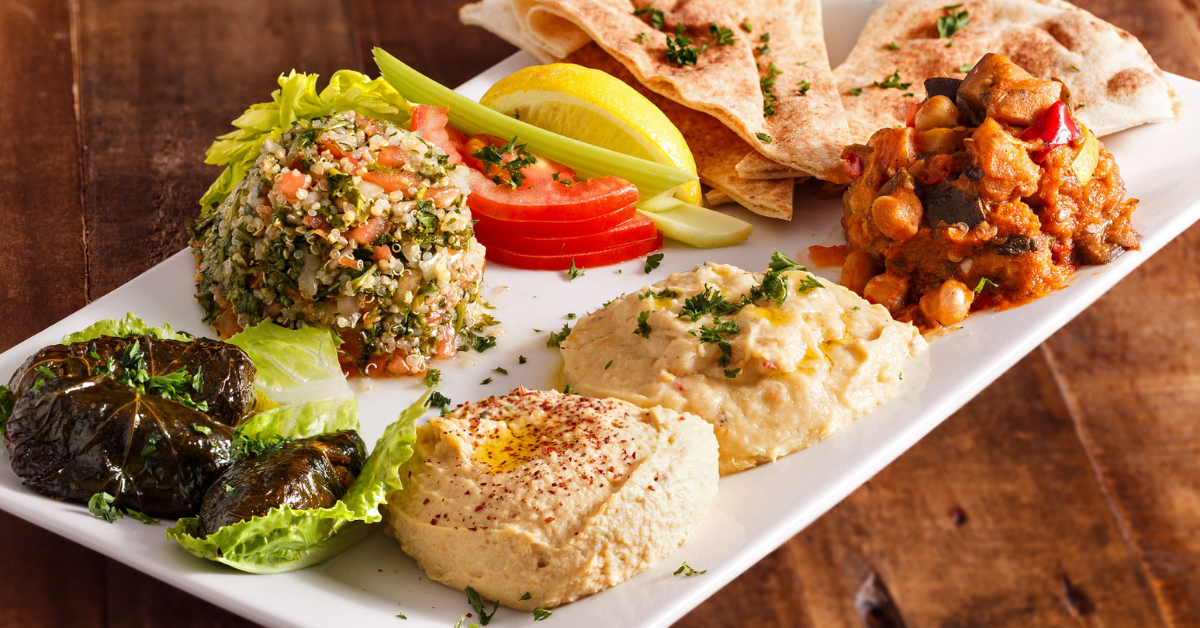 At Taste of Lebanon, owner Sam Tabet brings all the goodness of the Lebanese family table to you!  Try their signature Mezze (meaning different small dishes as an appetizer) for a taste of a many different specialty recipes.  The Mezze includes fattoush (a salad of veggies and crispy pita pieces), hummus, baba ganoush, various meats, pickles, pita and more.  While there, visit the deli area for take home items like Lebanese olives, roasted nuts and cheeses.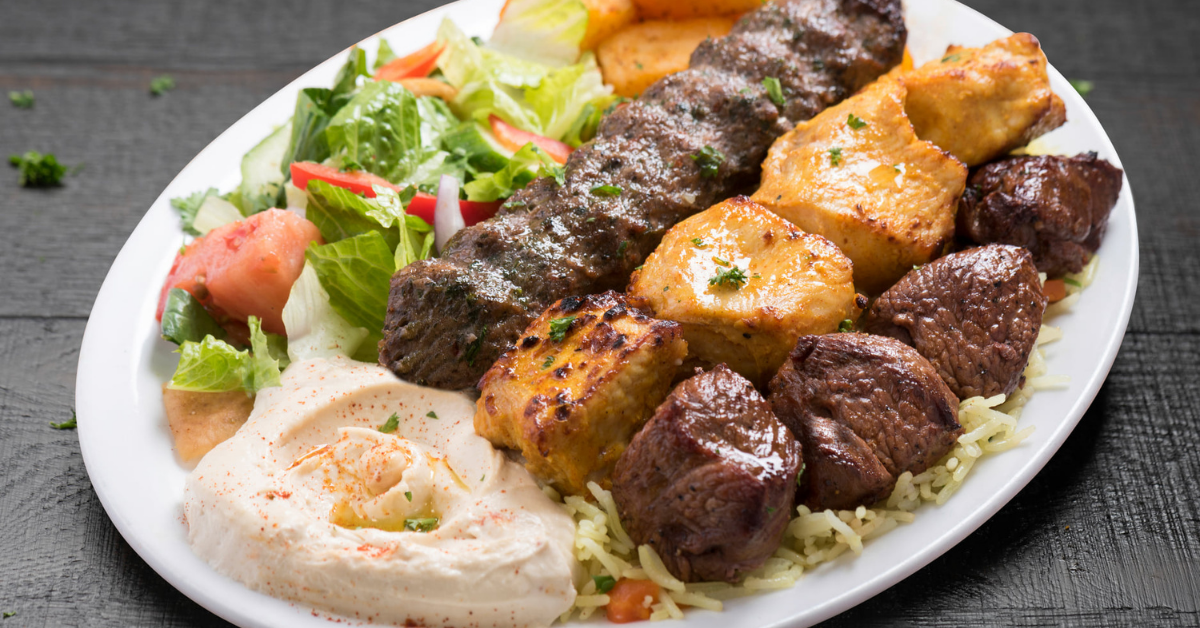 Well established over a decade with 10 locations across Calgary, Jerusalem Shawarma has now opened their first Edmonton location.  The menu is vast with choices from meat platters, wraps, wrap combos, full trays of different meats, sides and salads.  The business, which was started by a family of 6 brothers who immigrated to Canada in 2012, makes all the dishes by following their grandfather's traditional recipes so the food is as close to the real thing as you can get.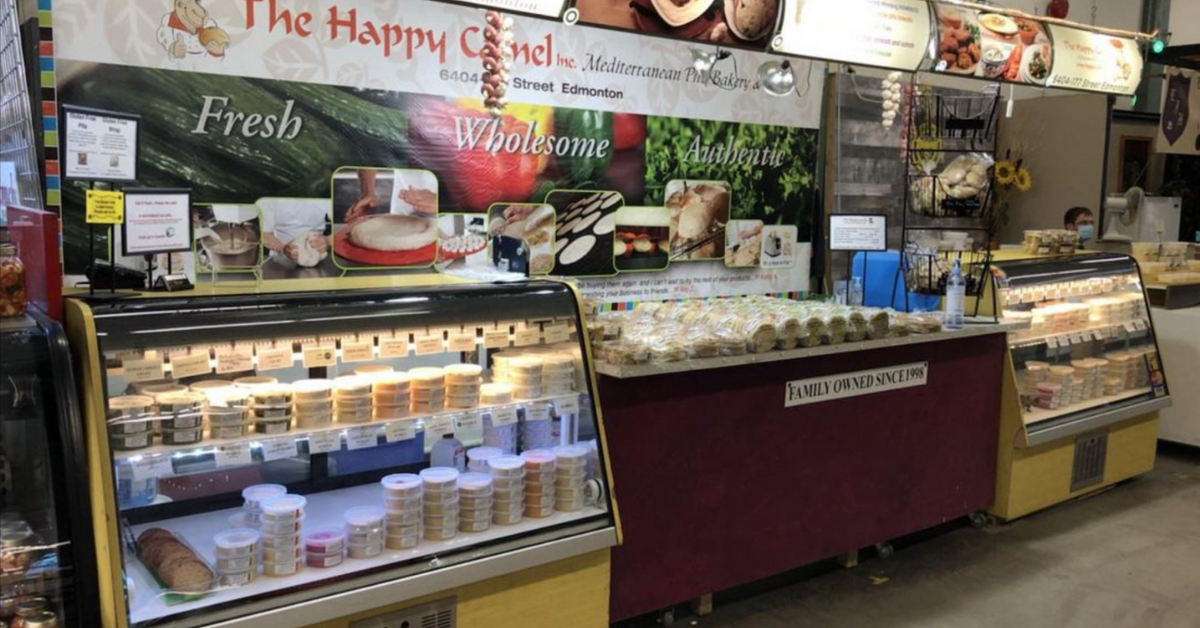 The delicious middle eastern dips and salads that have made the Happy Camel famous started out being sold at farmer's markets around the city in 1998.  The Happy Camel has held a permanent location in the Old Strathcona Farmer's Market for several years and, in addition, sells their products from their own factory store as well as at various markets and shops around the city.  The product line up has pita breads, dips and salads all packaged with their signature happy camel icon, also known as "Carl".
Originally started by Edmonton locals Gerald and Sarah Larson, the business is now run by Ron and Mary Ann Korn but the quality and flavours that Edmontonians have loved for more than 20 years remain the same.
Which of your favourites should be on the list?  Share with us in the comments so that everyone can enjoy!  
Coming up next week, Winter Festivals – Part 2.  If you're not already one of our Insiders, sign up for emails today so you never miss a deal, a contest or any of our amazing content.