A few weeks ago, we shared our list of favourite winter festivals taking place earlier in the season.  Now, we're back with part two and even more festivals.  There's more outdoor fun, some indoor fun, and something for everyone.  Let's jump back in!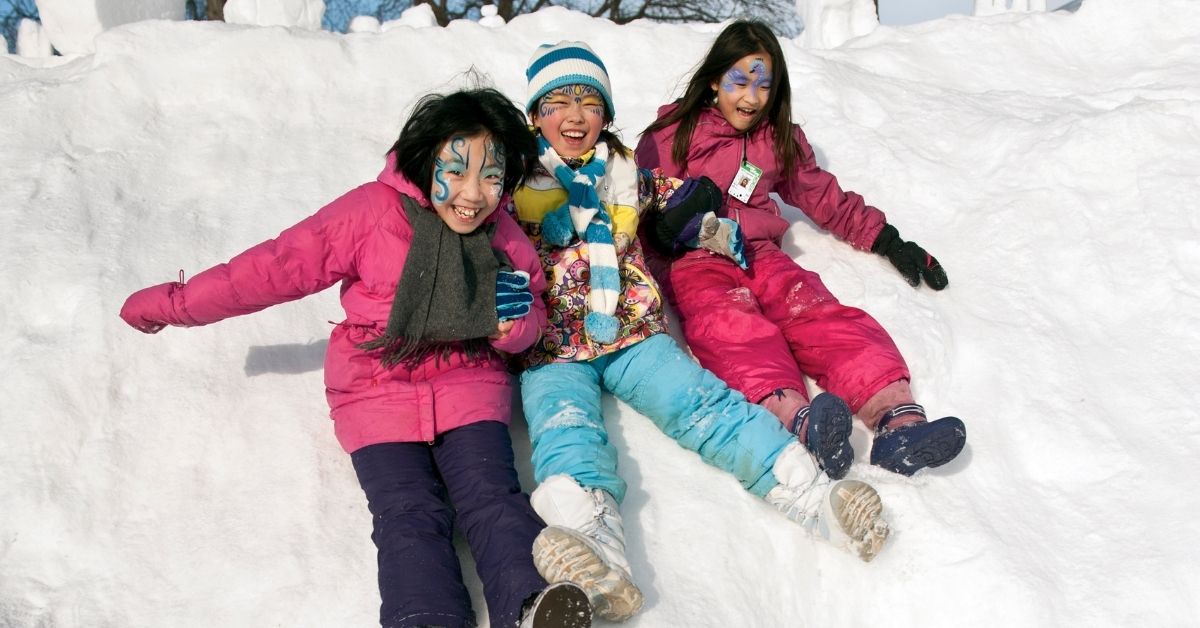 This is the 32nd year of the Silver Skate Festival and while it started out as an event celebrating Dutch winter traditions, it's grown into an annual tradition of outdoor activities, music, art and culture.  The festival takes place at various locations within Hawrelak Park – the Heritage Village, the Folk Trail, Snow Sculptures area and Fire Sculptures.  But there's also live music, winter box meal experiences, and of course, skating.
Silver Skate has so many different and interesting things to do that you simply have to drop in and experience them, and since it is free to attend, it's certainly in your price range.  Enjoy Silver Skate between February 11th to 21st during park hours from 6am to 11pm.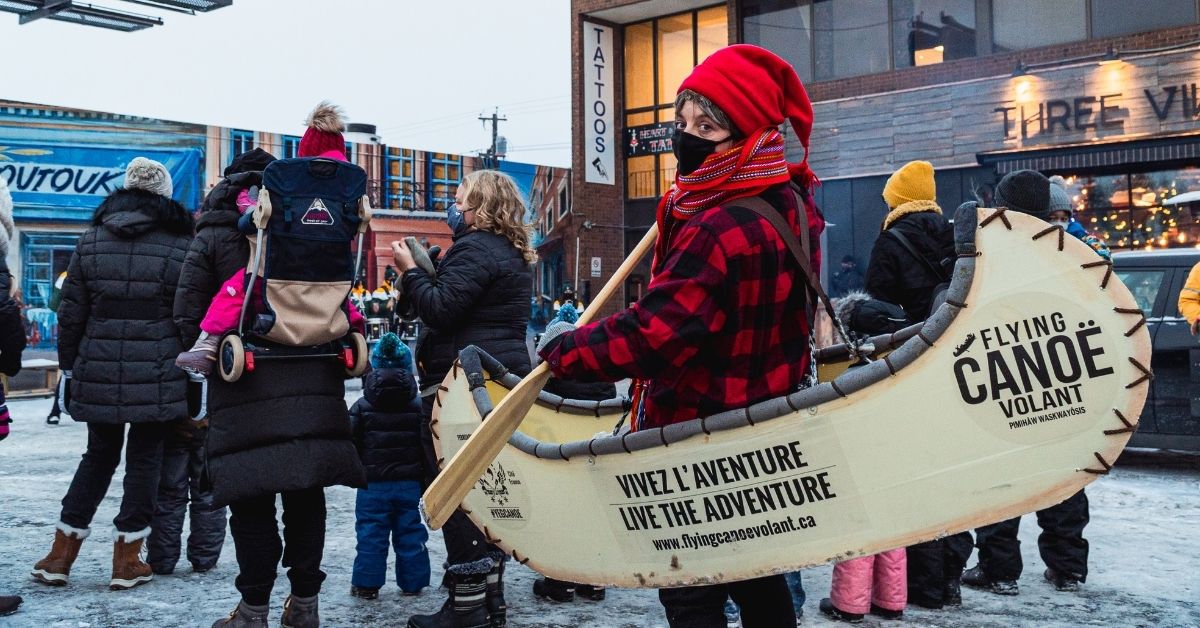 A little further east in the city is where the annual Flying Canoe Volant Festival takes place in the Mill Creek Ravine near La Cite Francophone, Edmonton's very own French quarter.  The festival is named for the legend of the flying canoe which can be traced back to French-Canadian and Indigenous origins.  The legend tells of voyageurs who make a deal with the devil to fly their canoe to see their loved ones.  
Visitors will delight in canoe races (on snow), a walk through the ravine lit by lanterns, music, and dance.  
General access to the festival, which runs from March 1st to the 5th, is free of charge but patrons are asked to register for a spot to attend.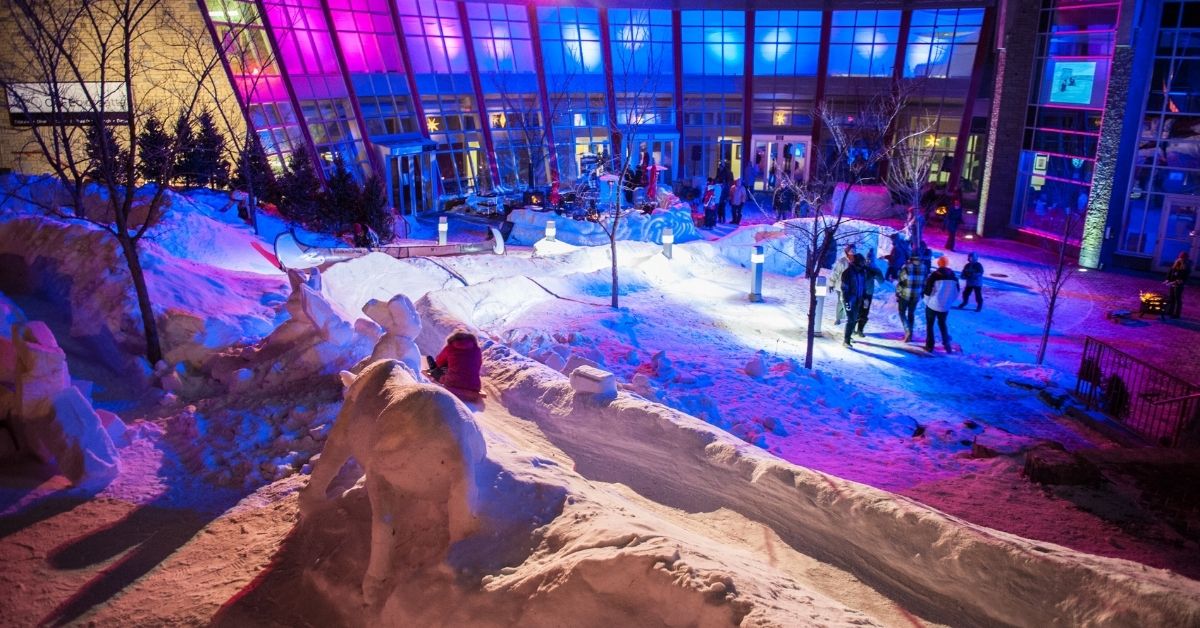 While we have a love of outdoor winter festivals, it's important to plan for warming breaks.  The Flying Canoe Volant festival has a built-in break spot at La Cite Francophone…  Café Bicyclette!
The café has all the trappings of a real Parisian café with quaint comfortable décor and a menu dotted with French dining inspirations like Croque Monsieur, Coq au Vin and charcuterie.  If you are bringing your little ones, get the Babycino (steamed milk with vanilla) because that name is too cute to pass up.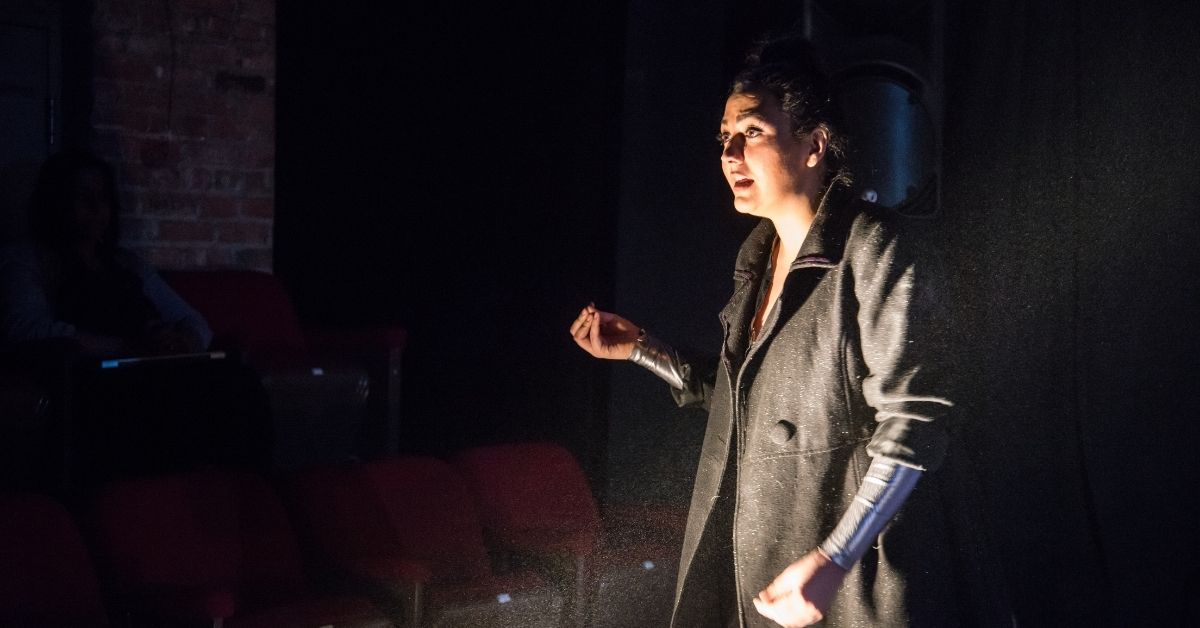 Moving in from the cold, coming up in March is the SkirtsAfire Festival.  Per their website, SkirtsAfire is Edmonton's only theatre and multidisciplinary arts organization featuring women and non-binary artists.  Each year since 2012, the 10-day event showcases artists and performers presenting theatre, poetry, dance, art, music and more.  
To attend, purchase tickets to the individual event you wish to see or buy a festival pass for a flat rate to see multiple shows.  All showings of Ayita will have a limited number of pay-what-you-can tickets.
The festival runs from March 3rd to the 13th with a schedule of events that is different each day.
Which of these popular winter festivals has you planning a visit to Edmonton?  Any other winter events that you recommend we enjoy?  Share your thoughts in the comments.
Don't forget that our 1, 2, 3 Pick Your Rewards Deal is available now.  The deal includes your hotel booking at the best available rate PLUS high-value inclusions, but that's not all.  YES, the deal includes high-value items like gas cards and Mastercard's.  YES, you get to choose the ones you want.  And YES, when you stay more nights, you get more value.  
For once, something too good to be true, that actually is true.