Every year, as Christmas draws nearer, thoughts also turn to the next big event.  You likely always find yourself asking, "What should we do for New Year's Eve?" and you probably ask it close to the last minute.  Well, here we are again!  Will New Year's Eve be just the same-old, same-old or will you inject some excitement into the celebrations?  
We've got just a few of the amazing things happening in Edmonton and even still, we need to make this a two-parter.  Got kids?  There's stuff for you!  Want to do a couples thing?  There's stuff for you!  Want to eat great food?  There's stuff for you!  Want to dance the night away?  Ok, you get it.  Off we go!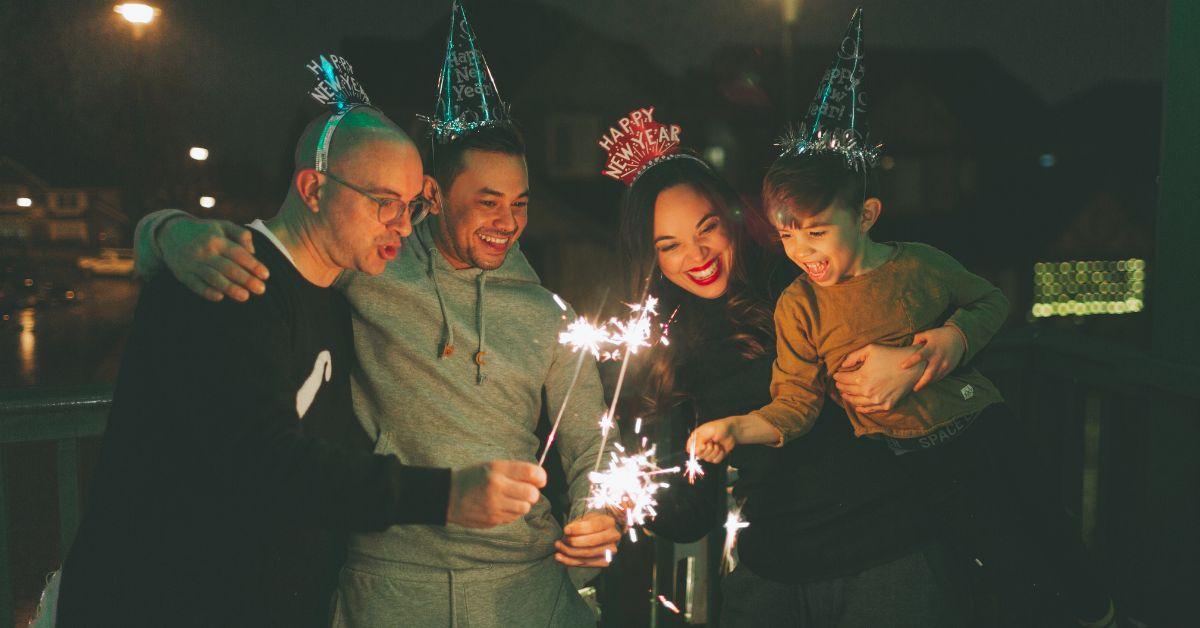 Family-Friendly
Noon-Year's Eve at TELUS World of Science Edmonton
Your little ones will love to celebrate the start of the new year a little while earlier and at TELUS World of Science.  Head over to the Syncrude Science Stage for some fun science, a new year countdown and a scientific twist on fireworks.  You don't have to make the one event your whole visit.  Take in an IMAX movie, or the kid-friendly special at the Zeidler Dome called One World, One Sky: Big Bird's Adventure.
Fun for family members of all ages, head on over to West Edmonton Mall's World Water Park for the New Year's Eve Beach Ball.  From 6pm on the 31st to 12am on Jan 1st, swim, frolic, enjoy live entertainment, food and fireworks.  Get all the info and your tickets as soon as possible so that you don't miss out.
Magic of Lights at RAD Torque Raceway
Head down to Leduc County to the RAD Torque Raceway for the second to last night of Magic of Lights.  This drive-thru holiday like spectacular has become a tradition for Edmontonians and those in the surrounding areas.  Marvel at 2.5 kilometres of LED light displays from the comfort of your car during the approximately 30-minute experience.  It's a lovely way to say goodbye to 2022.  Get tickets and info here.
Fun at any time of the year, painting pottery is an amazing option for a daytime family new year activity.  Book a 2-hour slot, choose your pottery, and paint to your heart's content.  There are dozens of options for things to decorate, from soap dishes to cookie jars and endless combinations of colours.  Creativity, dexterity and imagination come to life with the added satisfaction of seeing the end result about a week later (after firing) when you can pick up your items.  Snack on a cupcake after your session because Clay & Cupcakes actually does have cupcakes.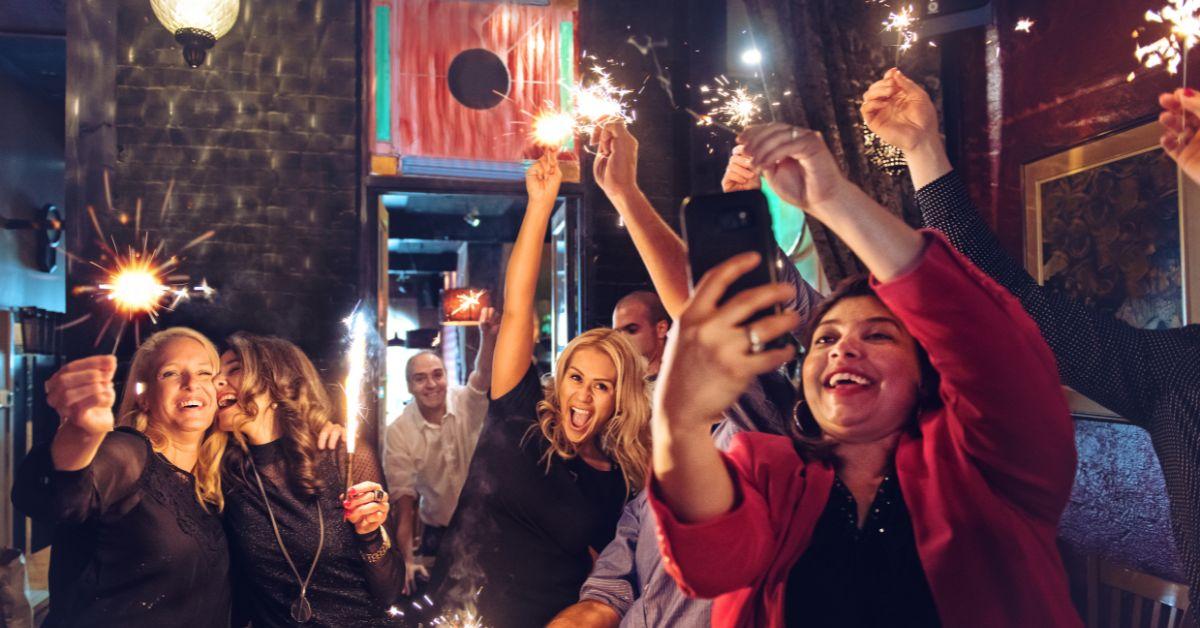 Hotels – Party & Stay
The JW Marriott Edmonton Ice District brings you the Fire & Ice Social, the event that's sure to make this a New Year's Eve to remember…  A night for glamour in the splendid Wayne Gretzky Ballroom!  Your evening features exceptional dining, drinks and entertainment.  Enjoy performances by Sangea Academy Drummers and Firefly Entertainment as flair bartenders mix up excitement and cocktails.  Your booking includes two tickets to this 18+ event and one guestroom.  For all the details and to book now, click here.
Share Restaurant is the setting for new year celebrations at The Westin, but dinner isn't the only thing on the menu.  There will be live entertainment, a full bottle of wine, party favours, a dessert buffet and sparkling wine at midnight.  Dinner seating is from 8:00pm to 10:00pm and kicks off a night of celebrations.  Book your spot at the table before you run out of time!  And while you're at it, why figure out the hassle of cabs or driving?  Book a room and stay the night so you don't have to give it a second thought.
New Year's Dining & Champagne in the Chateau 
Edmonton's iconic Fairmont Hotel Macdonald splashes out for the new year like no where else and you shouldn't miss attending at least one year – make it this year!  You have a difficult choice to make… will it be the Champagne Soiree (dance the night away to a live DJ, with champagne and canapes) or will you have Dinner first (a 6 course meal in the Harvest Room) FOLLOWED by the soiree?  No matter which you go for, make sure to also book a room for the night so you can take the elevator home.
New Year's Eve with a View at LaRonde
Speaking of icons, Edmonton's LaRonde Revolving Restaurant has been providing 360-degree views of the city since the 1960's as well as some of the finest dining the city has to offer.  It's no wonder then, that new year celebrations and LaRonde go together like two peas in a pod.  The night includes a special limited-item menu of truly exceptional dishes to choose from, as well as drink pairings, live entertainment, and the best view of fireworks in all of Edmonton.  Call 780-420-8366 to reserve your table and make it an overnight with a room at the Chateau Lacombe.
Next week we'll be back with dining, dancing and even some truly last-minute options for the final night of '22.  But make sure to get some more cash in your pocket so you can really celebrate in style!  The Edmonton's Best Hotels 1, 2, 3 Rewards deal gives you up to $225 of extras and your hotel stay at the best available rate.