We're back with what to do on New Year's Eve, some of it truly last minute and do-it-yourself!  In this part 2 edition, we'll explore a whole bunch more of the ways you can welcome 2023 which is now literally around the corner.  We highly encourage you to mix and match some of these activities with options from last week, which we've linked here for you.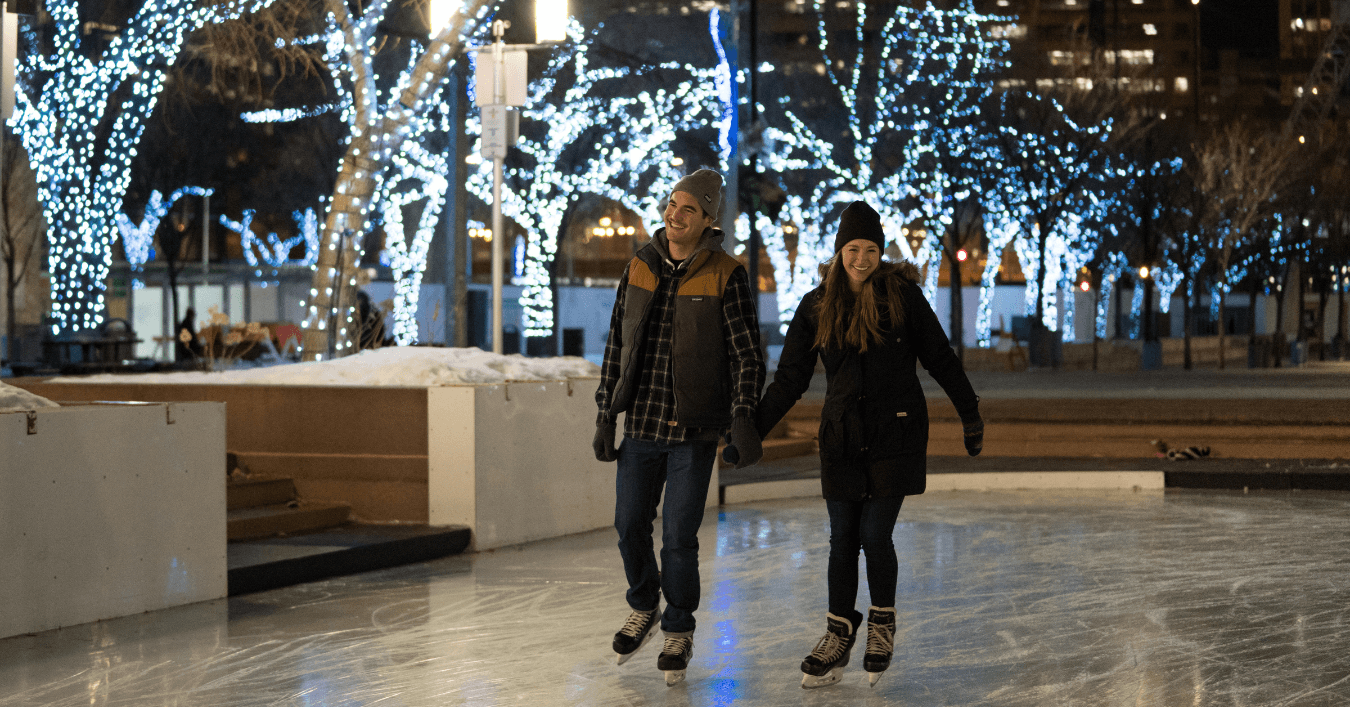 Last Minute & Do-It-Yourself Outdoor Events
Plan?  Why bother??  Our shortlist of outdoor fun needs no tickets, no budget and no timeline.  Just bundle up toasty warm and head out the door when you want.
New Year's Eve at ICE District – Fireworks & Outdoor Party
Hockey fans should make their way down to Ice District for a bunch of different activities starting at 6pm.  A 2-hour tailgate party is followed by a watch party as the Oilers take on the Winnipeg Jets.  Post-game the traditional NYE events kick off.  Food, a live band, a countdown clock and fireworks at midnight wrap the whole experience up.
Skating at the Ice District Plaza Outdoor Rink
Heading to the outdoor party?  Bring your skates along.  Pop over to the Ice District rink as a complement to the tailgate/watch party.  Skating on NYE is a popular activity so read on for our two other favourite locations to glide your way into 2023.
Victoria Park – Ice Way and Oval
The Victoria Park Ice Way is a big favourite year after year.  The ice way, which is also known as the "freezeway", has more than 2 kilometres of skating area and colourful flood lights, so the skating will be more magical after dark.  Right nearby is the oval, a large outdoor rink alongside the Pavilion where you'll find water fountains, a changing area and washrooms.
An Edmonton classic for over 50 years, Candy Cane Lane is a holiday tradition for many in the city and can become one for you, too!  In the Crestwood neighbourhood from 148 Street between 99 Avenue to 92 Avenue, you'll find houses and front yards decorated with extensive holiday lights, displays and characters.  It's nice for a walk or a drive and every year is a little bit different.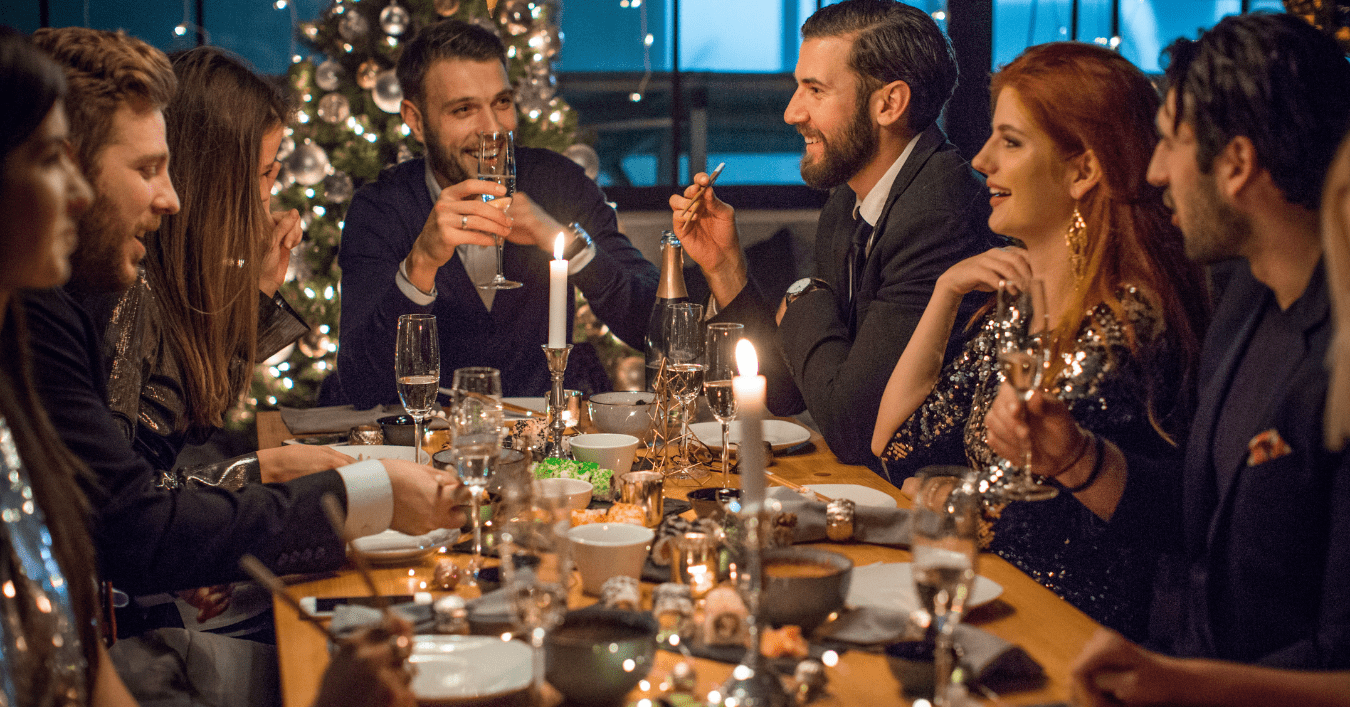 Dining & Dancing
Dining and dancing have always been NYE standbys, especially for couples.  But whether you are heading out with your sweetie or a group of pals, we've grabbed two of each for your consideration.
SBK stands for salsa, bachata and kizomba and Latin dance enthusiasts as well as beginners can dance the night away at Sweet Surrender Studios this NYE.  Start your evening at 8pm with salsa and bachata lessons, then take what you learned onto the dance floor to party until 1am.  
Midnight celebrations include a champagne toast to new skills, new friends and a whole new year.
2023 swings on in at Sugar Swing Ballroom's NYE party.  A live jazz band provides the tunes to dance all night beginning at 8pm with a few lessons to learn or brush up your moves.  But that's not all!  Swing dance performances and contests, snacks, libations and the ubiquitous toast to the new year at 12am will set the celebratory energy for weeks to come.
Known for food with flair and truly decadent décor, Ampersand27 brings you an evening of dining you won't soon forget.  Their NYE menu is 3 courses specially planned by Executive Chef Jeff Sullivan.  If you aren't the type who loves a set menu, not to worry, you get to choose from a few delicious options.
After dinner, walk through the Old Strathcona neighbourhood to take in the holiday lights (or maybe venture out to Swing Alive or the SBK New Year's Party!).  Ampersand27 is conveniently located at the Varscona Hotel so if you prefer not to drive, book a room there or at their sister property the Metterra just down the street.
Avoid the hustle and bustle of downtown and head to the deep south for dinner at Workshop.  Choose from a few options on the menu that's been curated especially for New Year's Eve.  When booking, you can decide between the four-course meal or take it up a notch for the four-course meal with wine pairing. 
Remember, these are just a few of the things happening for NYE in EDM.  For more of what's going on, visit Explore Edmonton's event calendar, or take a look at our blog for dining, shopping, nature, live music, art and culture.
And finally, we want to thank all of you for making this a fantastic year for Edmonton's Best Hotels by keeping up with things to do, contests, and deals in our weekly blog.  We'll be back next year with a whole new kind of blog that's going to be even MORE exciting.  
Take the time to sign up and become a Travel Insider now, so that you start the new year off right.  
Happy New Year!