As we all become more conscious of the environment and how we spend our dollars, vintage clothing is filling the gap with long-lasting pieces for great value.  Edmonton is a mecca for used and vintage fashion, with many antique shops featuring a selection of items.  Take a look at the shops we've profiled in our blogs on antiques here and here.
For our favourite shops that are all (or mostly) dedicated to vintage clothing, read on!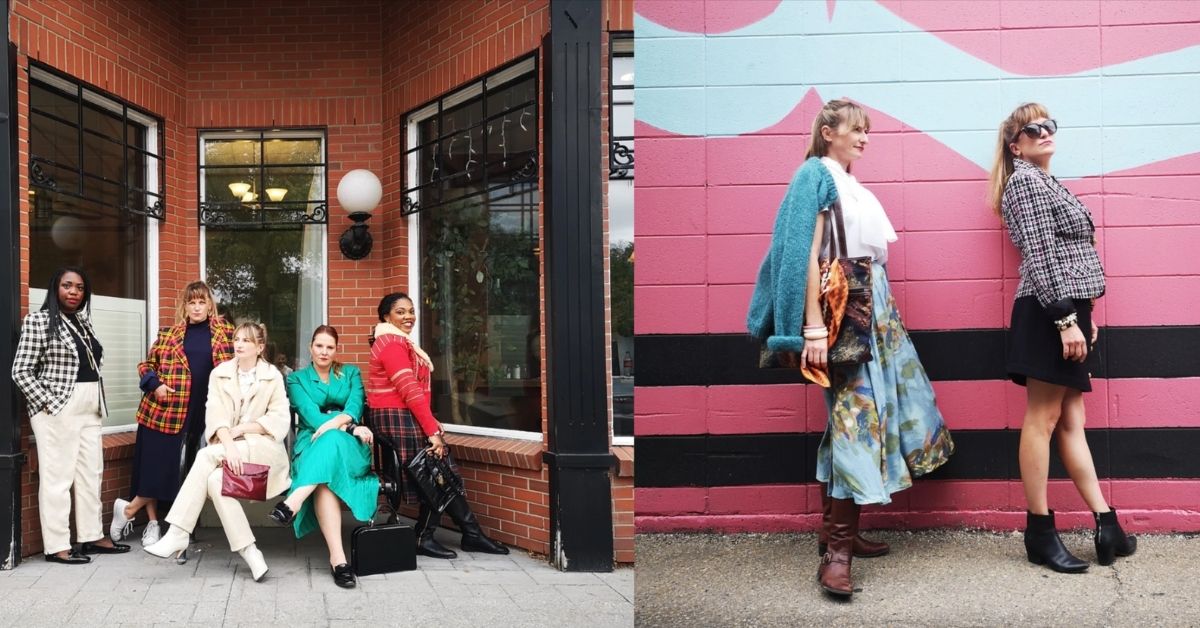 You'll find Tipsy Palm items for sale on their website or, through the end of August, at the Las Vintage storefront which is a partnership of a few different vintage clothing sellers.  The clothing is eclectic and charming allowing you to create a full 80's or 90's look.  Not going for such a bold statement?  Choose items to add a hint of nostalgia to your favourite contemporary outfit.
What we love:  The incredible knitwear and crocheted sweaters that really need to be back in style!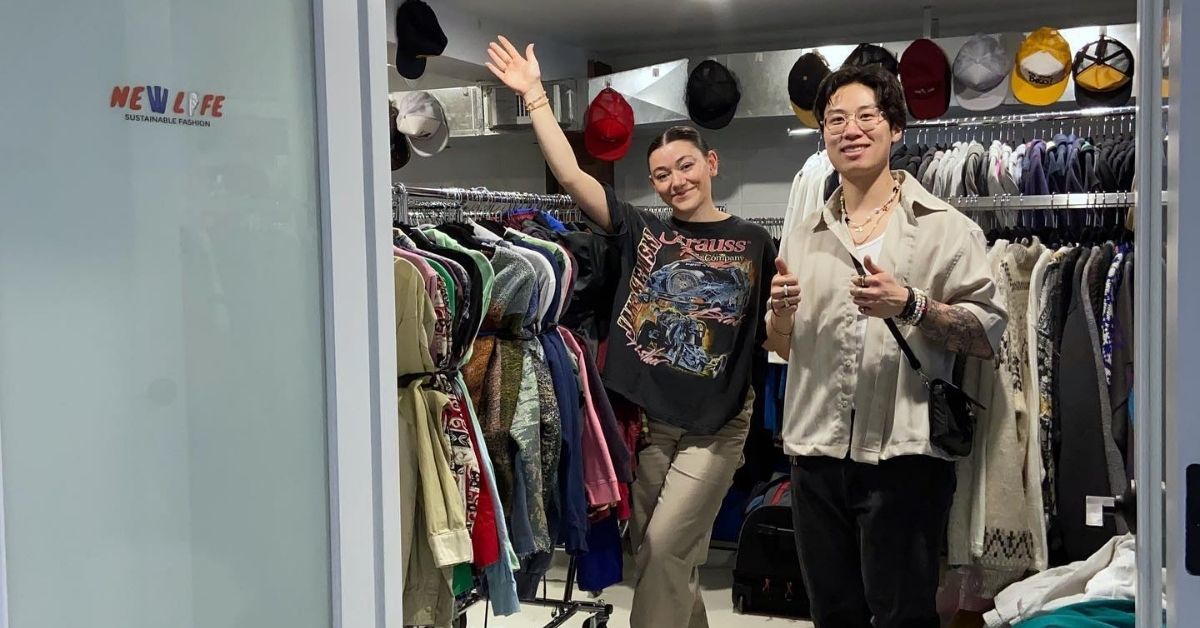 Sustainability is a major priority for Kate and Robbie, the founders of New Life.  One-of-a-kind clothing pieces get a second life instead of ending up in a landfill and that's something to feel good about!  New Life is primarily an online shopping experience, but you can make an appointment to shop in-person at their Whyte Avenue studio, too.
What we love:  The Reworked Collection with pieces that have been customized from various materials for a completely new look.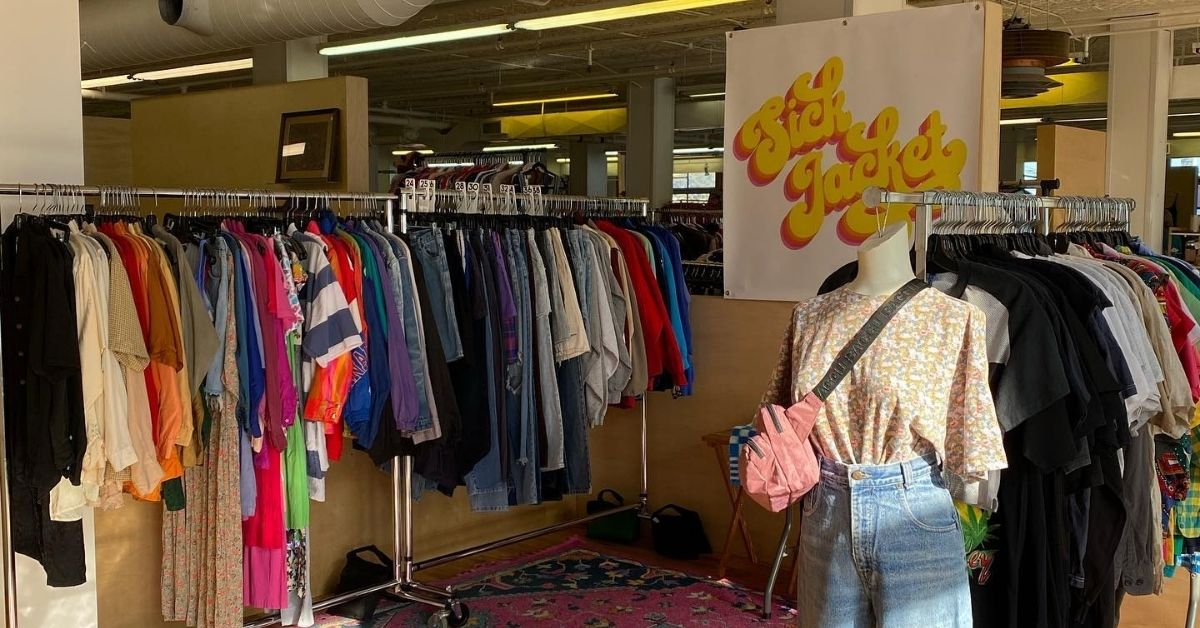 Sick Jacket is working to combat the effects of fast fashion through sustainability, as well.  Owner and founder, Julie, seeks out wearable, high-quality pieces to make you, as she puts it, "look so SICK!".  Shop online or book an appointment for a one-hour private shopping experience.
What we love:  The classic denim shorts – acid washed, cuffed, or a little shabby – they're a bit longer than today's versions and simply scream "Kelly" from Saved by the Bell (give us a comment below if you get the reference!).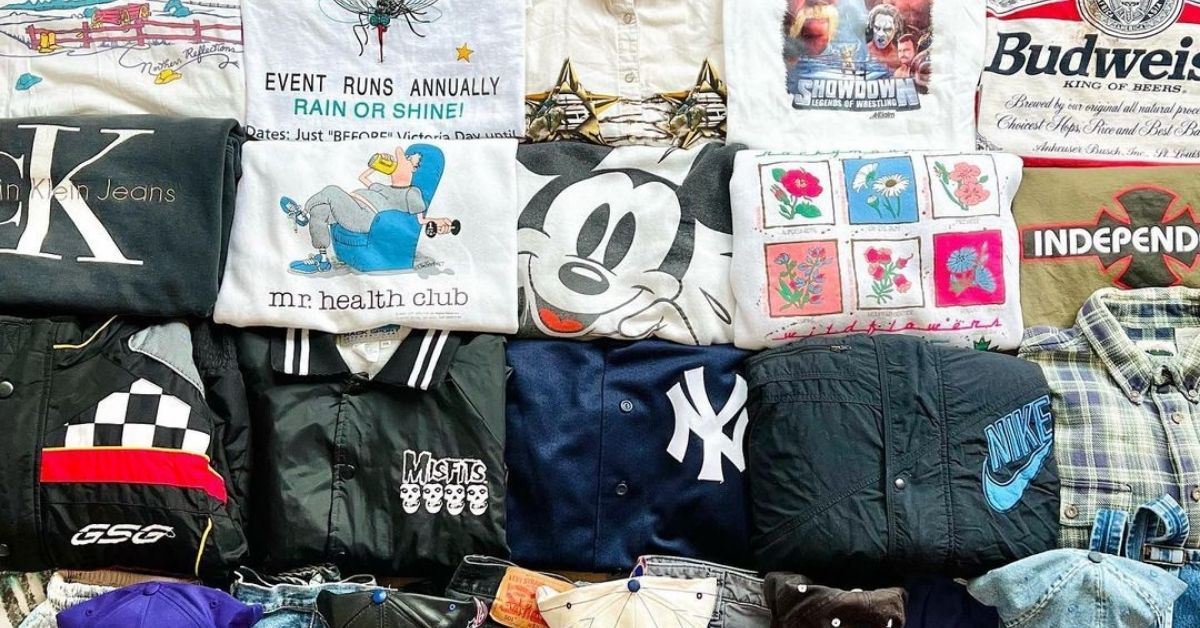 If the 90's were your heyday, then Wildrose Vintage is your jam!  Here you'll find as many as 350 different items on the racks at any given time with a cool mix of shirts, sweats and jeans.  You can shop online or drop by the store during business hours without an appointment.
What we love:  The concert t-shirts will evoke memories of the best of times, while bringing a cool vibe to your wardrobe.