Earlier this year, we shared just some of the wonderful antique shopping spots in Edmonton in part 1 of Let's Go Antique-ing.  Now as warm summer breezes make long, blissful shopping days even more pleasant, we're back with some more of our favourites that we're sure you'll love, too!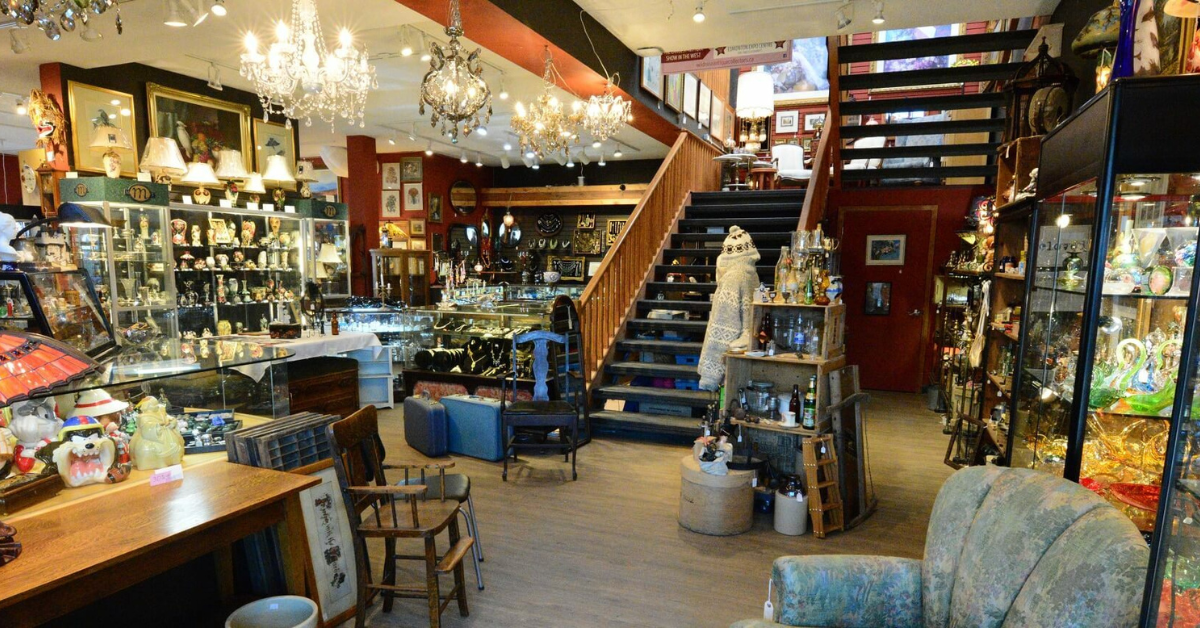 Ibon Antiques is a feast for the eyes with an organized, but packed, showroom that is nearly 5000 square feet and two floors.  There is literally every kind of antique, vintage, and retro item from clothing to jewellry, home décor, dishes, collectables and a truly exceptional selection of furniture.  Hobbyists into furniture restoration, take note!  No matter what, if you're into an afternoon peruse, Ibon is a mandatory stop when you're in Old Strathcona.
An Edmonton classic with two locations, the one located on Whyte Avenue (not far from Ibon) is our choice.  And while the Wee Book Inn isn't exactly antique shopping, book lovers will adore the 'old book' smell of the shop.  Other quirks that add to the atmosphere are the creaky floors (especially on the second floor) and the lovely Himalayan cat named Fleur who you'll see poking around the displays.  You're sure to find some classics, first editions or perhaps something that reminds you of days gone by.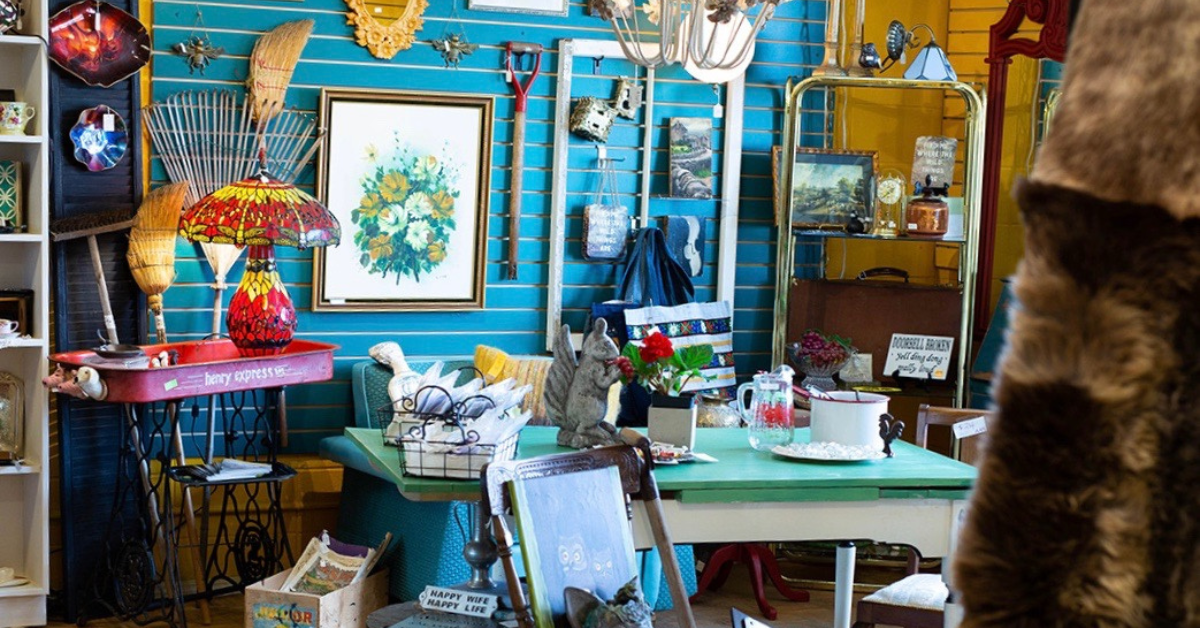 West of Edmonton, in Stony Plain is where you will find this charming shop that features antiques of all kinds – signs, tins, lamps, chandeliers, furnishings, china and more.  New items are posted regularly to their Facebook page, but the best way to see the selection is to drop in.  Like most antique shops, new items are always coming in so make an in-person visit and come back often.
Bonus:  While in Stony Plain, visit the Farmer's Market which is just a 3-minute jaunt from One Man's Treasure.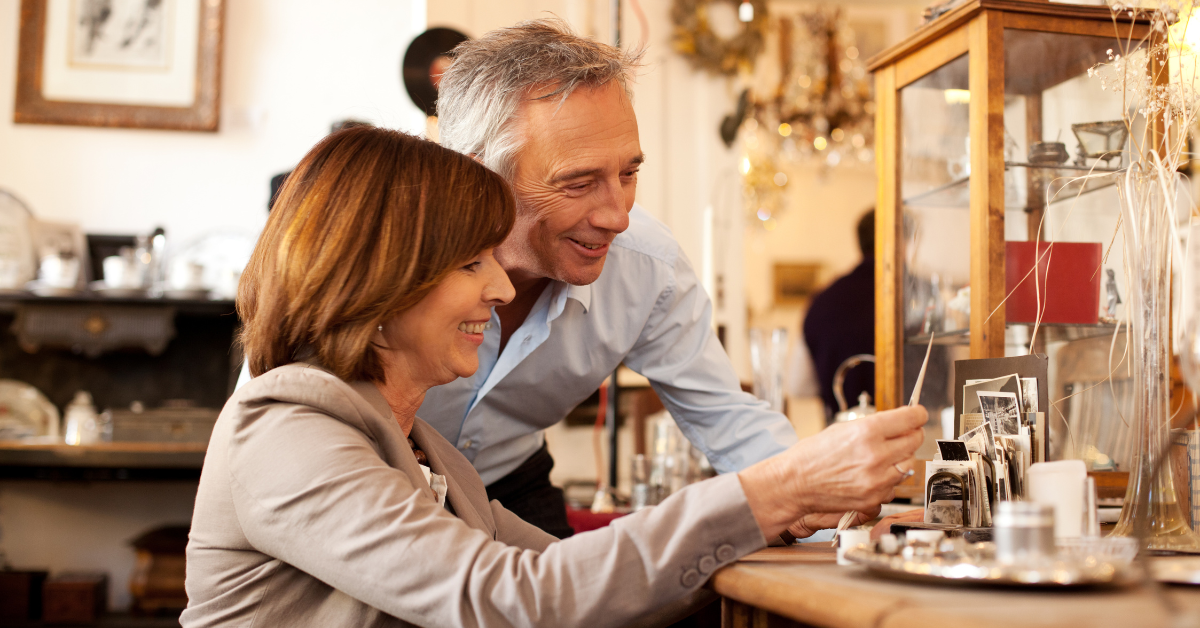 Located smack dab between downtown and the west end, Blue Jar Antique Mall is a truly massive space (7000 square feet!!) of, as they describe it, "…antique, retro, and upcycled furniture, art, housewares and decor, the Blue Jar is a secret garden of inspiration to create the spaces you dream of.".  A quick look at their Facebook page confirms that's true, with daily posts of current and new items.  If you're decorating a new home or looking for unique items for a wedding or event, this is the home of spectacular finds.
When was the last time you went out antique shopping and what prized items did you snag?  Tell us in the comments!
Are you an avid collector of antique items or do you just love the hunt?  Either way, you'll want to sign up to become an Insider so that you get more of our shopping content including our upcoming blog on vintage clothing stores in Edmonton.  Don't miss it!