Do you love beer, summer, sandwiches and kicking back?  Then Edmonton's brewery scene is something you should explore, and we're here to help guide you.
Here it is!  Part two of Edmonton breweries, just in time for the summer season.  For an even bigger selection, read part one here.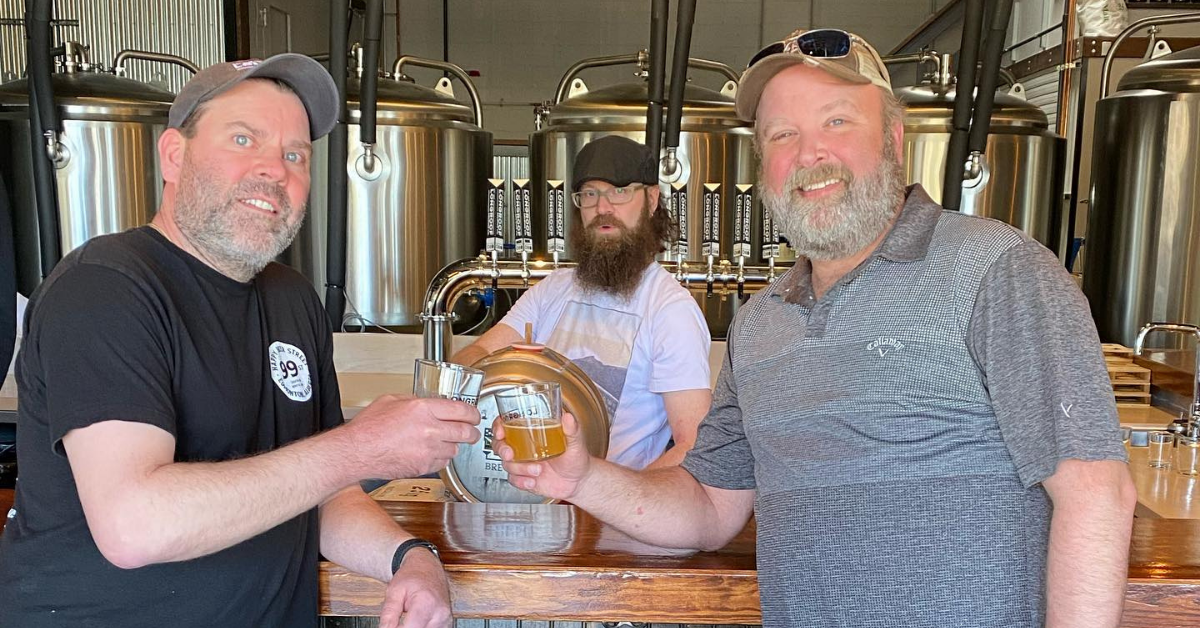 Since 2019, Longroof has been brewing small batches of craft beer.  Their location on the southside features a taproom with an ever-changing variety of beers so that "there's always a reason to keep coming back.".  During the summer season, enjoy your selection on the patio.  While they don't offer a wide selection of food, they do have a small menu of snacks and a regular schedule of visiting food trucks.
Right now, there are eight beers on tap all of which feature different flavour profiles.  Try the Come Here, Go Away, an IPA that has white grapefruit as the star.  For something heavier, go for Dark Axion, a stout with hints of coffee.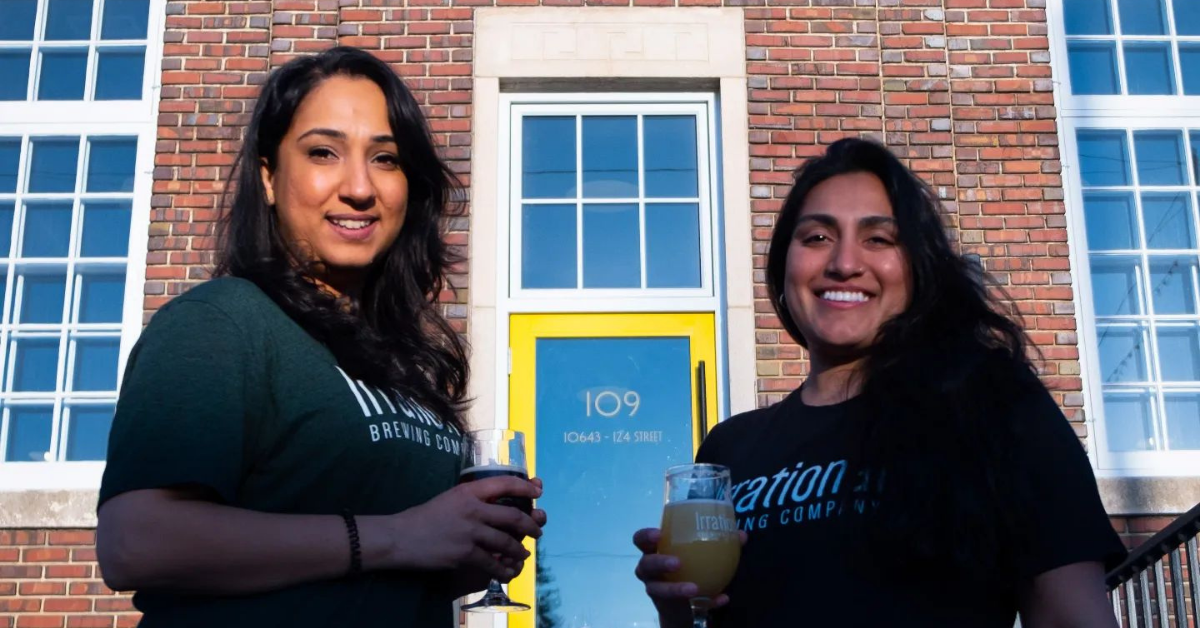 At Irrational, they have a thirst for creativity!  And creative is the perfect way to describe their beer.  With 11 beers on tap, you won't have trouble finding a few that you will love.  If you are in to a light brew, try out Pale Bear Ale that has berry, pine and citrus notes.  For something tart, Enchanted Elixir is sour with pithy, tangy, stone-fruit notes.
While there, get something to pair with your tangy brew.  The limited snack menu has delicious treats from Zwick's Pretzels and South Island Pie Co..  The folks at Irrational are fine with outside food and recommend you take out from the delicious menus of some of their neighbours:  Three Vikings Food + Drink, Northern Chicken, The Butchery by Rge Rd, Meuly's Artisan Food Market or Art of Charcuterie.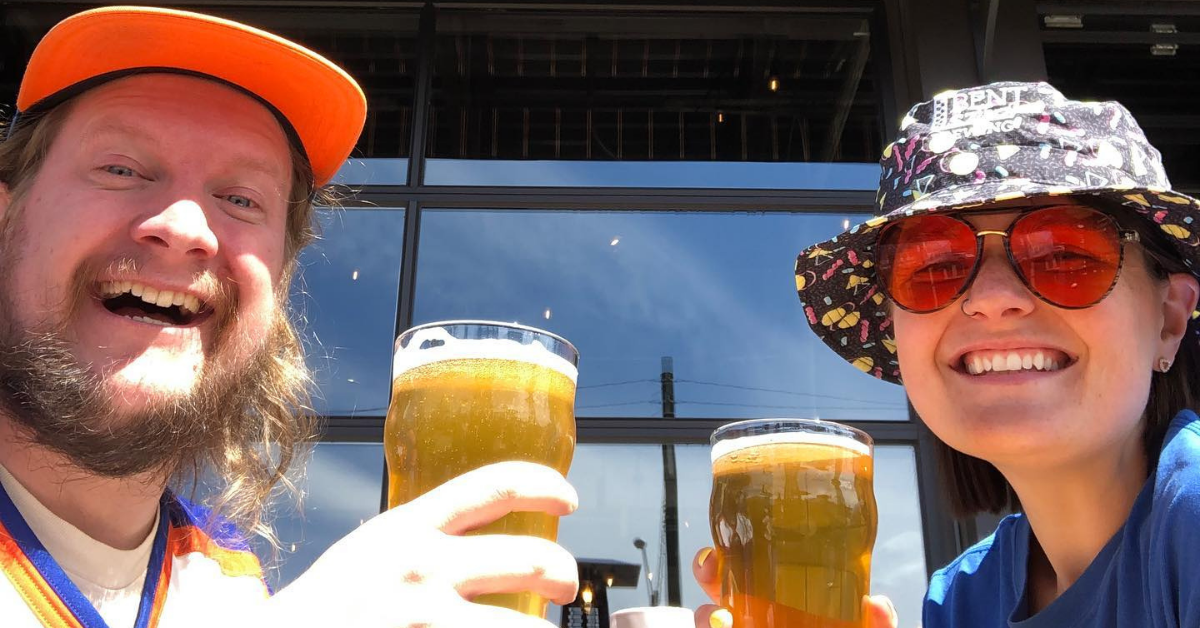 Small batches in tall cans by people who vary in size.  That's how the folks at Bent Stick describe their business (and themselves).  Keeping things simple, friendly and refreshing are priorities.  Their 7 beers are available in cans or on tap at their location which is also (well-behaved) dog-friendly.  Two of our favourite beers are the Hay Maker Wheated Pilsner and the heavier, Brown Christmas.
A choice of light snacks can be purchased or, feel free to bring outside food.  To make it easy, they have Food Truck Friday every week throughout the summer so you can grab a bite to go with your beers.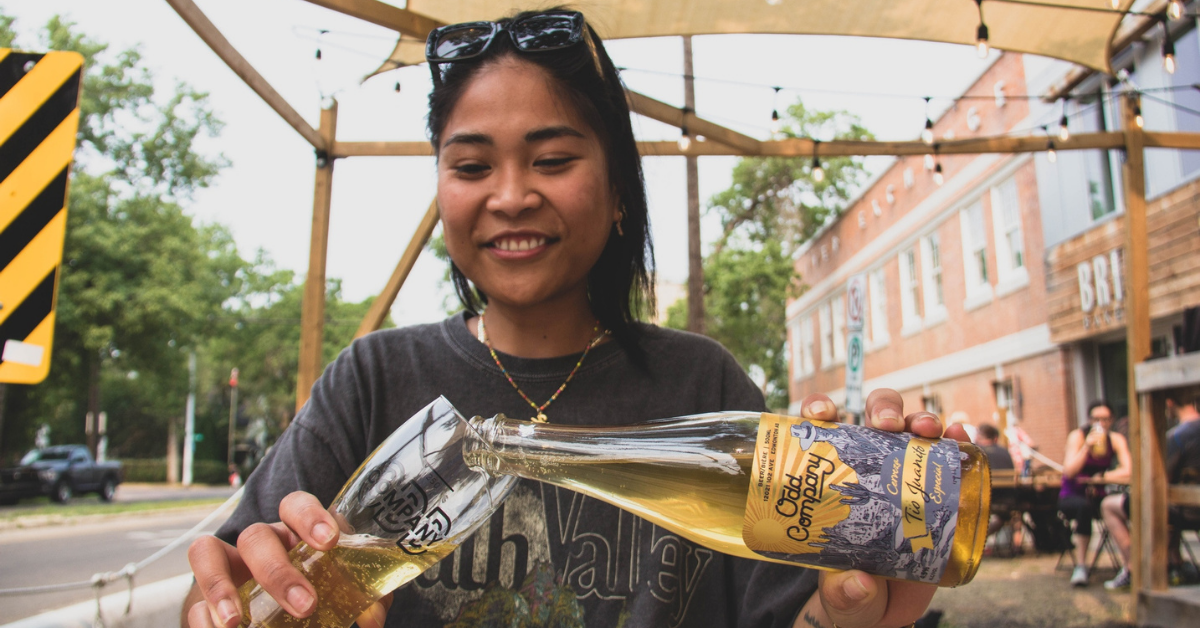 Located downtown, Odd Company has beers on tap and in bottles along with other alcoholic drinks that are available to stay or to go.  But considering the great location nestled on a tree-lined street in Oliver (one of Edmonton's oldest neighbourhoods), you might want to stick around at a picnic table to revel in the summer breezes.
Their limited food menu is great for snacking or a light bite.  Pair an Animal Burger or European Wiener with a pint of Alex's Summer Stout.  Or perhaps cheezies or pretzels with a lighter, tart brew like Mandarina Sour or Passionfruit Coconut Sour.
No matter what you choose, a downtown walk and a stop in at Odd Company will make for a great afternoon.
Did you know that here at EBH, we have some amazing guides for things to do in Edmonton?  Check out our curated content to find some of the best food, shopping and activities in the city!  If you love the idea of a tailor-made outfit just for you, read Design Finds.  If getting some urban adventure underway is more your speed, then City Walks and Trails is for you.  And did you know that Edmonton has some truly incredible Indian dining options?  Well, you know now.